Adding the Cadence Assignment button allows managers to bulk enroll object records to cadences from the Salesforce List View.
Adding the Custom List Button
From the Salesforce Setup menu, navigate to Setup > Object Manager.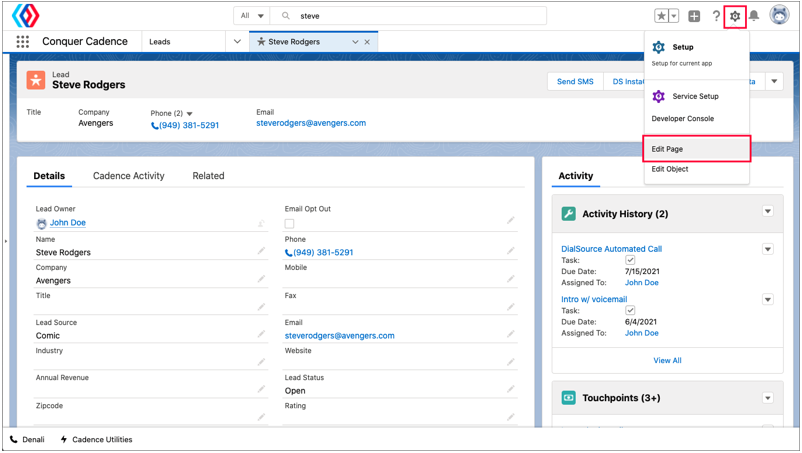 Find the object you want to add the Cadence Assignment button to. This can be added to Lead, Account, Contact, or Opportunity.

In the side navigation, click on Buttons, Links, and Actions.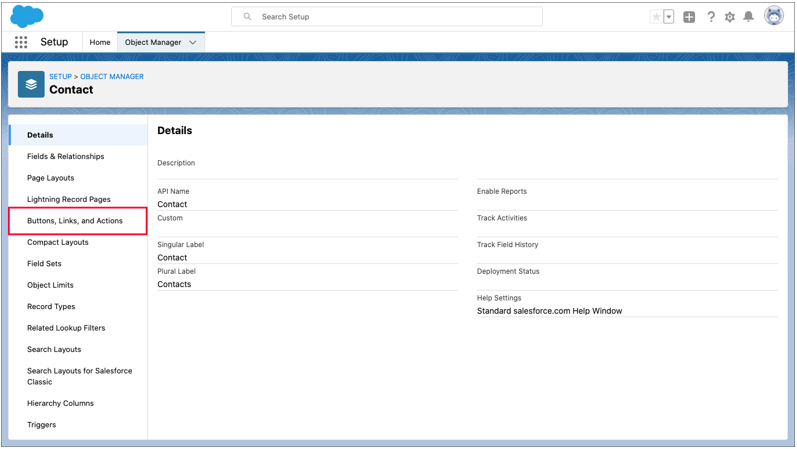 Click on the New Button or Link button in the upper right corner.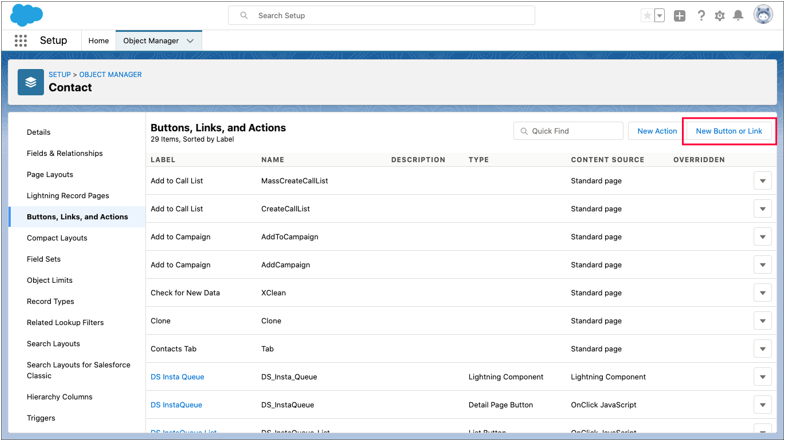 In the Label field, type in Cadence Assignment.

In the Description field, type in something that references bulk uploading records into Conquer Cadence.

For the Display Type, select List Button.
For the Behavior, select the third option Display in existing window without sidebar or header.
For the Content Source, choose Visualforce Page.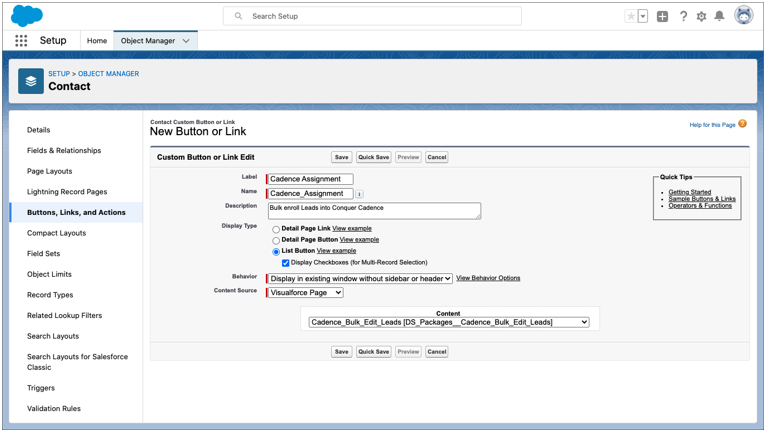 When done, click Save.

You will be prompted with a notification that says "The new custom list button will not be displayed to users until you add it to the search layout." Follow the steps below to proceed with this step.
Adding the Custom List Button to the Search layout
From the side navigation, click on Search Layouts for Salesforce Classic.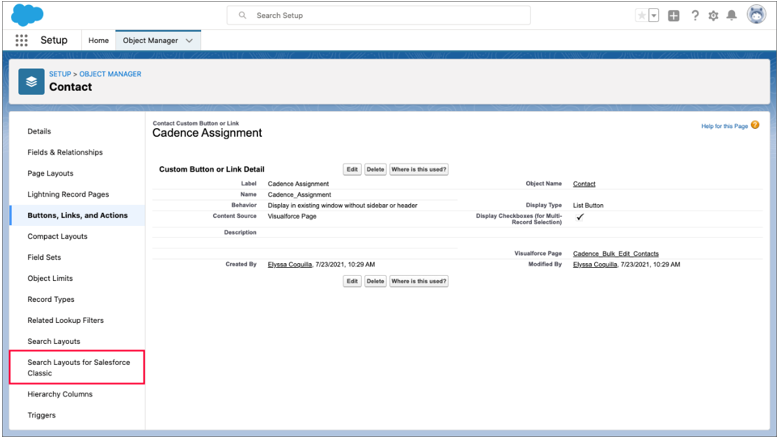 Find the List View Search Layout. Click on the arrow icon on the right hand side and click Edit.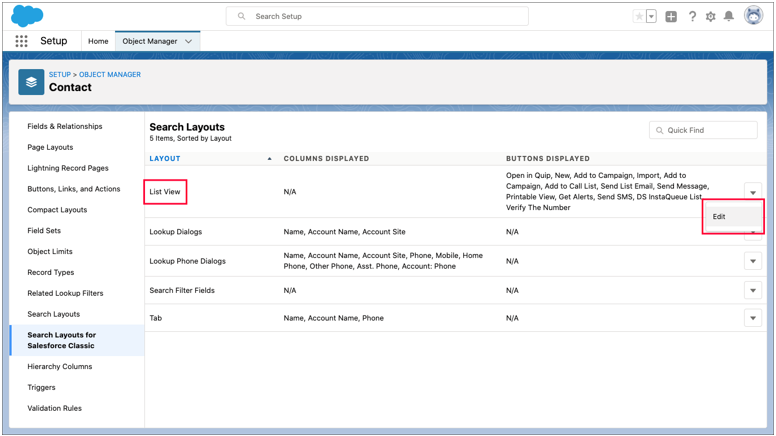 Scroll down to the Custom Button section. You'll see Cadence Assignment under Available Buttons.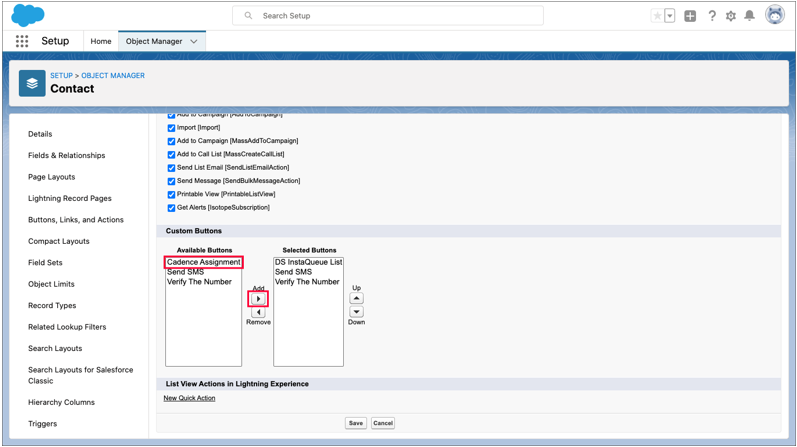 Click on Cadence Assignment and then click on the Add arrow button to add it to Selected Buttons.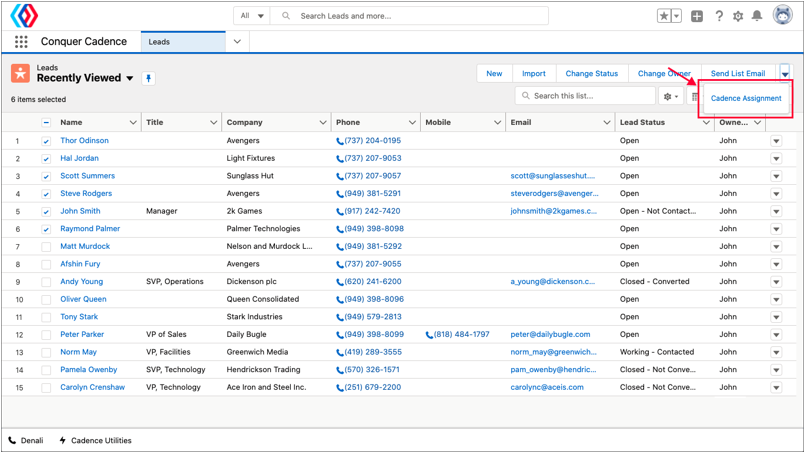 When done, click Save.
The Cadence Assignment button is now available in your Object's List View. Refer to Enroll Multiple Members to learn more about adding records to cadences.