You can add the Cadence Utilities component to the Salesforce Utility Bar so you can enable your users to start using Conquer Cadence in your sales and service processes. Conquer Cadence only supports Lightning Apps, not Classic.
Add the Cadence Utilities Component
From the Salesforce Setup menu, navigate to Setup > Apps > App Manager and select the App that you want to add Cadence Utilities in. This would be the App that you want to use for cadences.
Click on the dropdown arrow on the far right and click on Edit.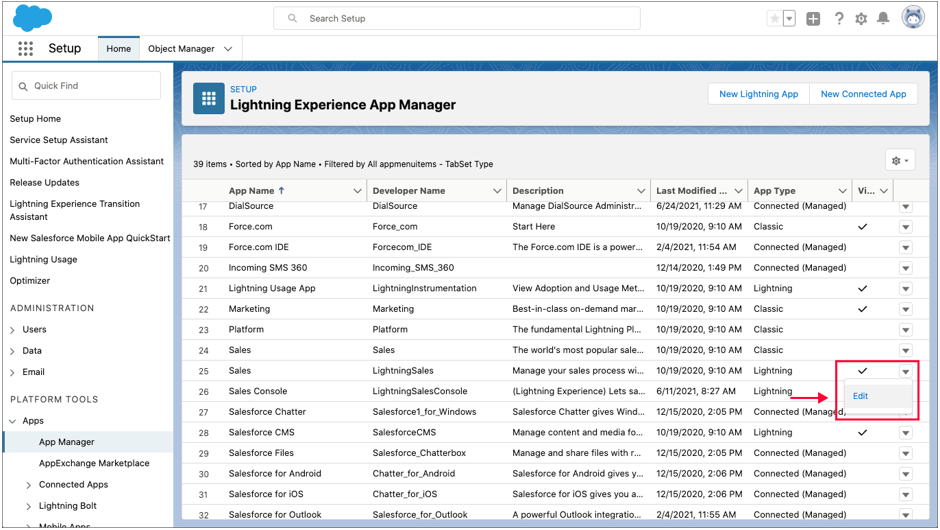 On the left, click on Utility Items (Desktop Only) > Add Utility Item. Search for Cadence Utilities.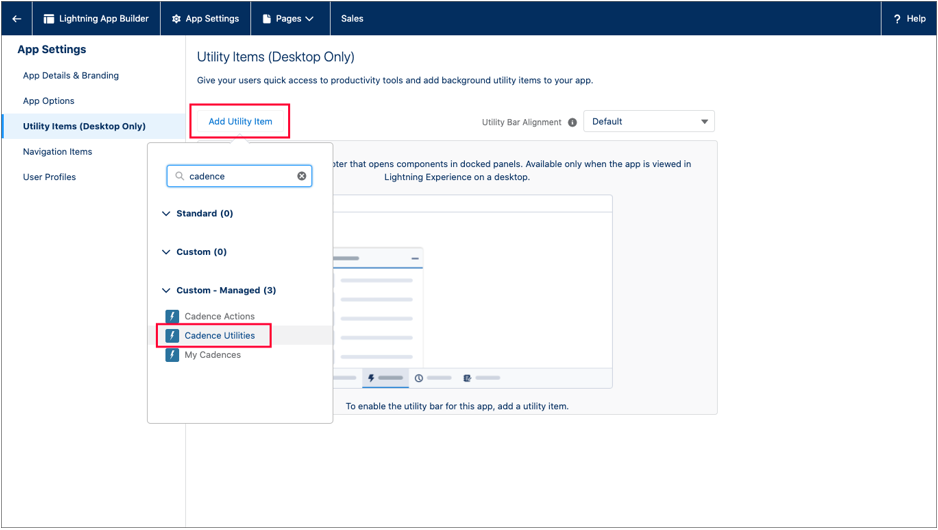 Adjust the Panel Width and Height. We recommend the following sizes:
Panel Width: 420
Panel Height: 550
Feel free to adjust the panel sizes to better suit your preferences. However, we don't recommend going below these values.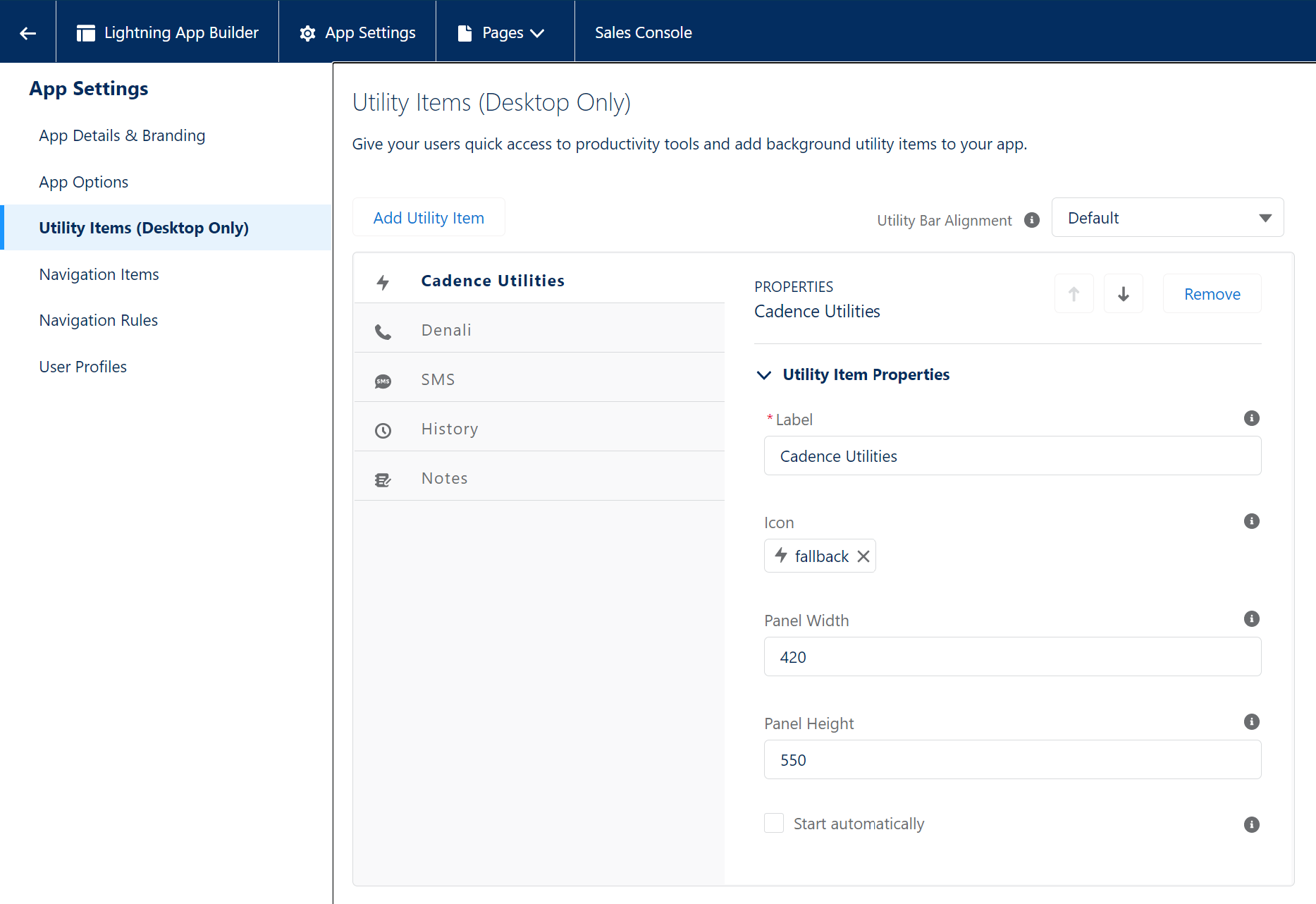 Click Save. The Cadence Utilities component should now appear in the Salesforce Utility Bar inside your selected App.