Adding the Cadence Activity Tab to both Salesforce lists and objects allows managers and users to track activity on Cadence Members and Touchpoints within a cadence.
Add Cadence Members and Touchpoints to Related Lists
From the Salesforce Setup menu, navigate to Set up > Object Manager.

Find the Object that you want to add Related Lists to. This can be added to Lead, Account, Contact, or Opportunity.

Click on Page Layouts and click into the page layout that is being used.
Click on Related Lists.
Drag and drop Cadence Members and Touchpoints onto the Related Lists section.
Click Save.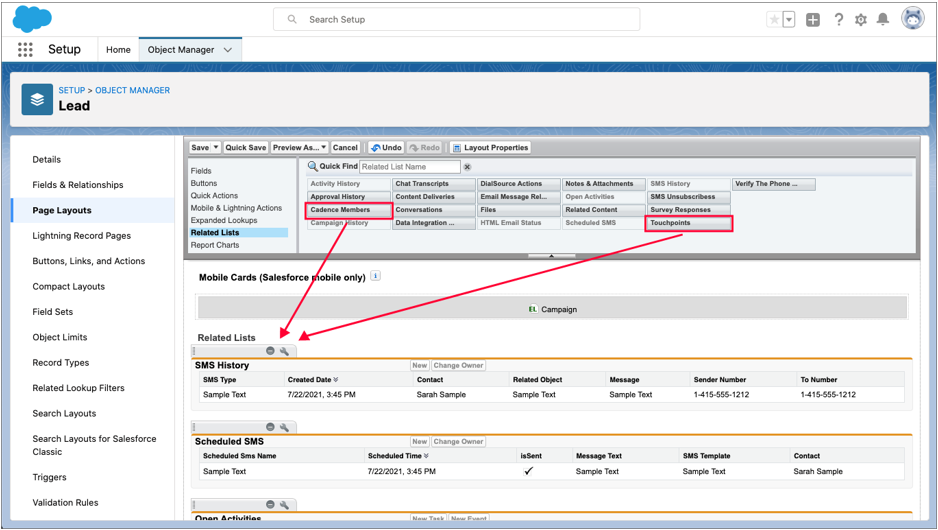 Add Cadence Activity to a Salesforce Object Page Layout
Navigate to a Salesforce Object (Lead/Account/Contact/Opp page where you want to add Cadence Activity to. The Object type should be the same Object type that was configured in the steps above.

From the Salesforce Setup Cog icon, click on

Edit Page

. You will be navigated to the Lightning App Builder.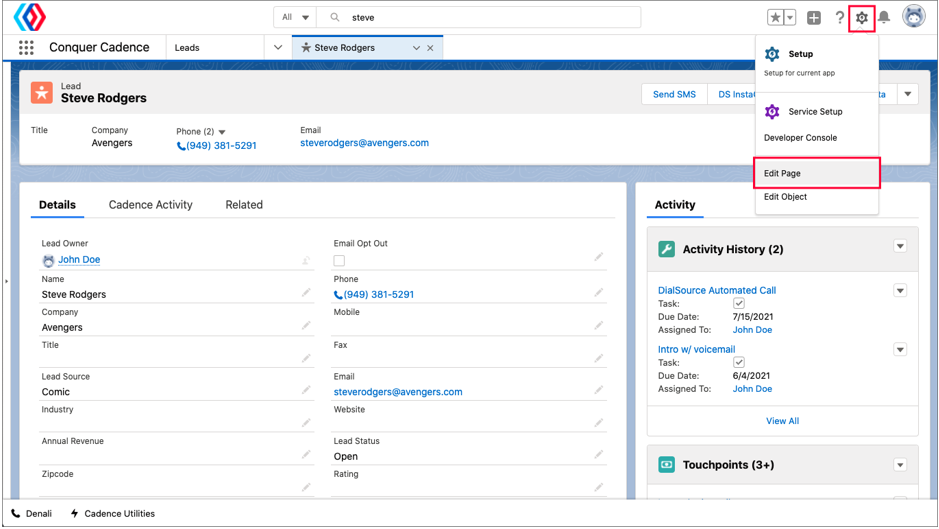 Within the lightning page, add a Tab component. If you already have tabs, click directly on the Tabs in the page.

Click Add Tab and then click on the tab that was just created.
From the dropdown menu, choose Custom. Type in Cadence Activity in the Custom Label field.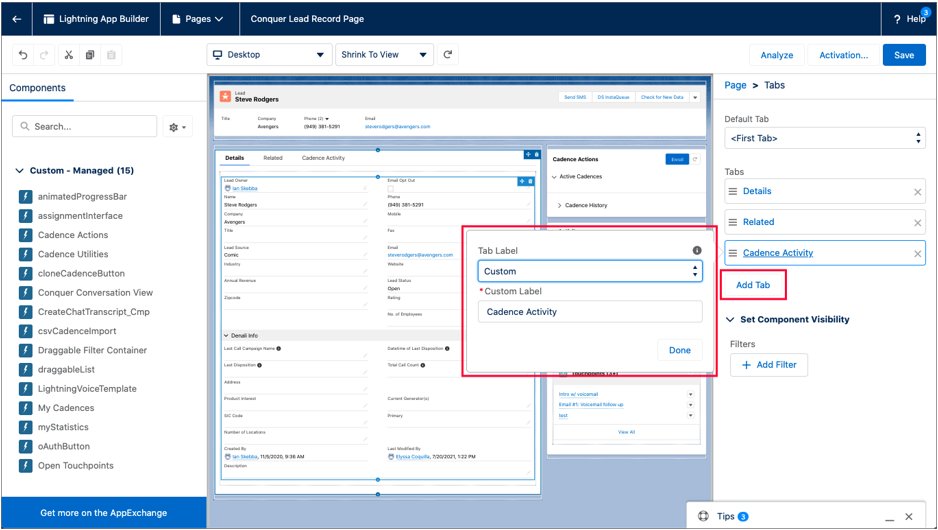 Click Done.
Verify that you can see the new tab on the page layout. If it looks good, click Save.