Adding the Cadence Actions component allows managers to add Cadence Actions to a Salesforce Object of choice. Cadence Actions can be added to Lead, Account, Contact, or Opportunity page layouts. Support for Custom Objects is coming soon.
Add the Cadence Actions Lightning Component
Navigate to a Salesforce object page (Lead/Account/Contact/Opportunity) that you want to add Cadence Actions to. From the Salesforce Setup Cog icon, click on Edit Page.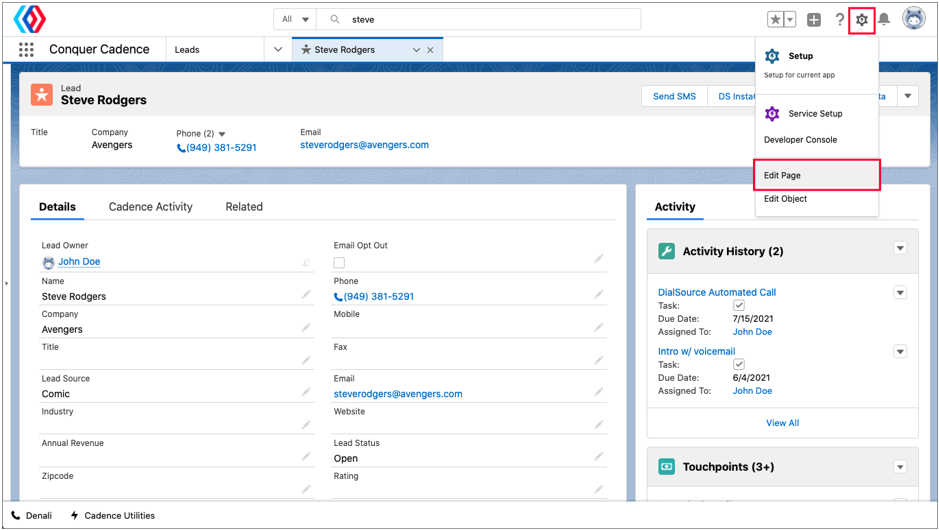 You will be navigated to the Lightning App Builder. Navigate to the Custom - Managed category in the Components list and find Cadence Actions.
Drag Cadence Actions onto the canvas.
Note: You may want to consider configuring conditional visibility to avoid any confusion for users who won't have access to Conquer Cadence.
Click Save.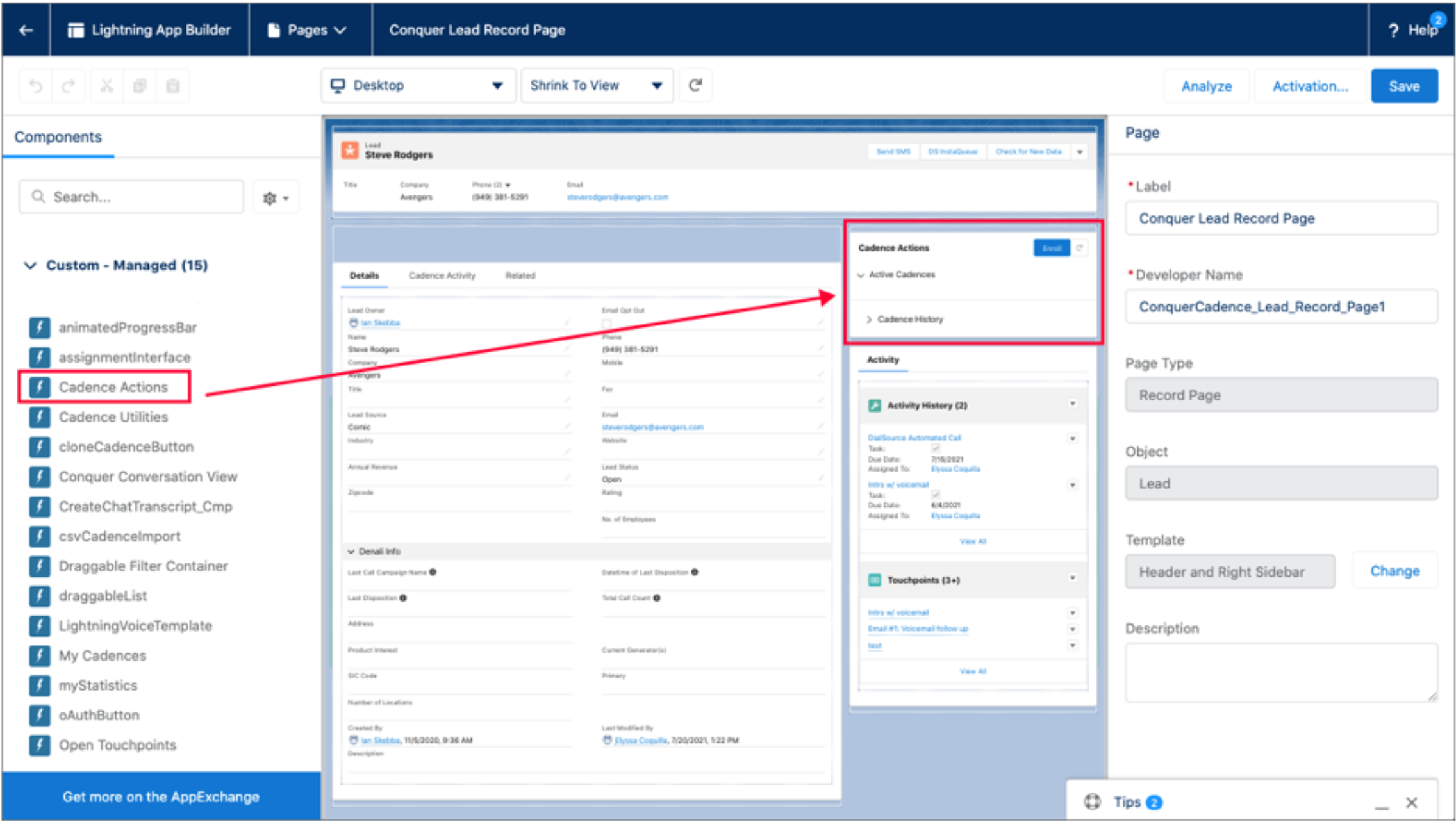 The Cadence Actions component should now appear on your Salesforce object's page.