Multiple records can be enrolled as members to a cadence at the same time using bulk enrollment. To enroll an individual record, see Enroll Individual Records.
Enroll multiple records in bulk
Enroll multiple records by checking the box next to your desired Leads/Contacts/Accounts/Opportunities on the list page. Then, click Cadence Assignment.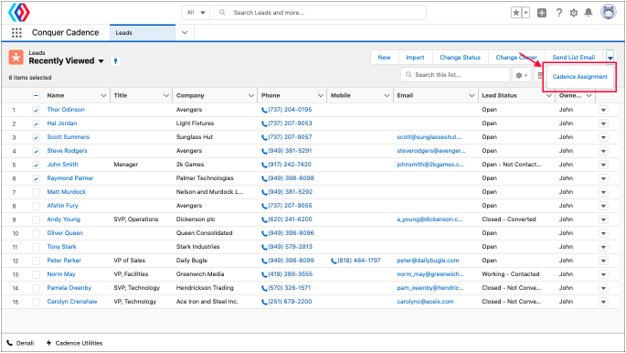 In the Bulk Cadence Actions list, click Enroll.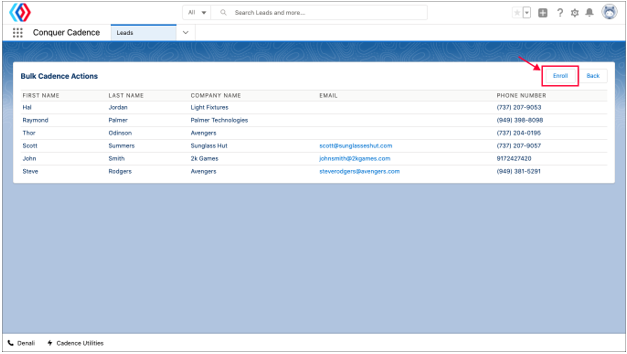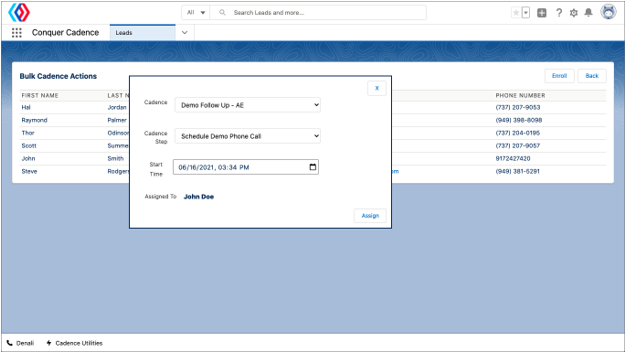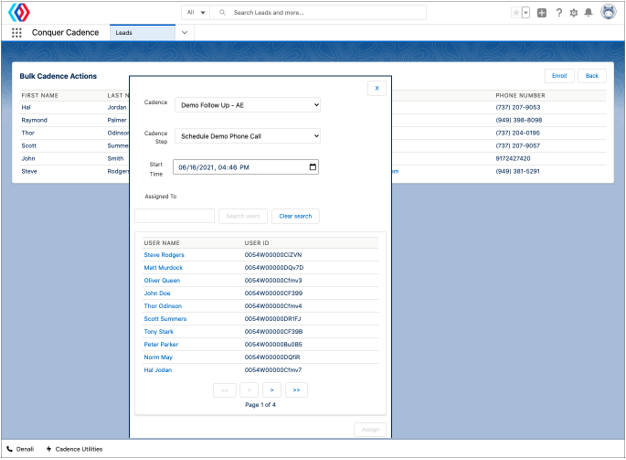 Here you can enroll multiple records to a cadence for an easier enrollment process that contains a large amount of records.
In order to assign records to other users in your organization, Global Bulk Enrollment has to be 'On' in Conquer Custom Settings. If it's not set (Global Bulk Enrollment OFF) you can only assign records to yourself.
Note: The Global Bulk Enrollment option only applies to Standard Cadences. Team Cadences handle assignments using their own logic.