Out of the box, Conquer Cadence has integrations for Call and Email steps. However, it can support any type of step. Custom step types can be used to build automation specific to those steps. Step types are indicated by record types on both the Touchpoint and Cadence Step objects.
Custom Step types can be used for LinkedIn steps, integration steps, or any other steps that are specific to an organization's business and sales processes.
Adding a Custom Step Type
From the Salesforce Setup menu, navigate to Setup > Custom Code > Custom Metadata Types.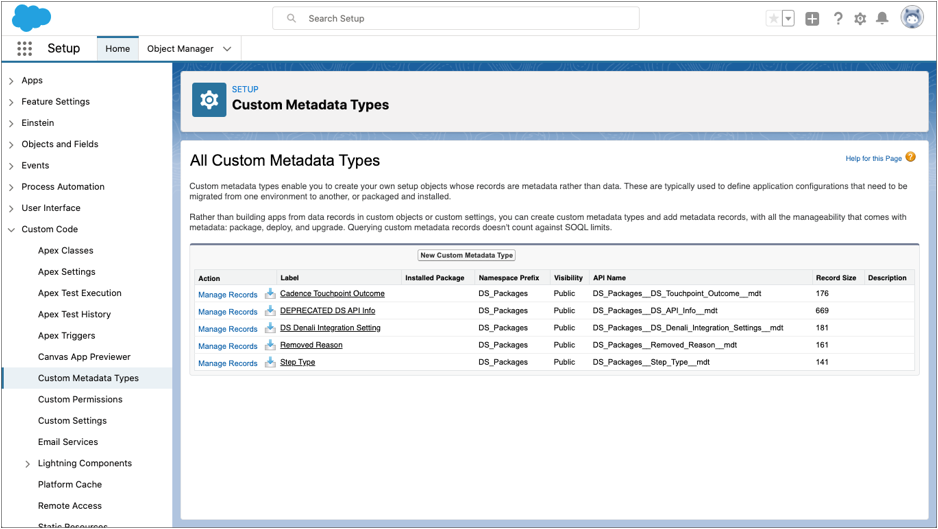 Click on Step Type, then click on the Manage Step Types button.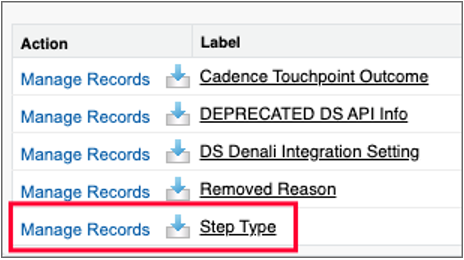 To add a new Step Type, click on the New button.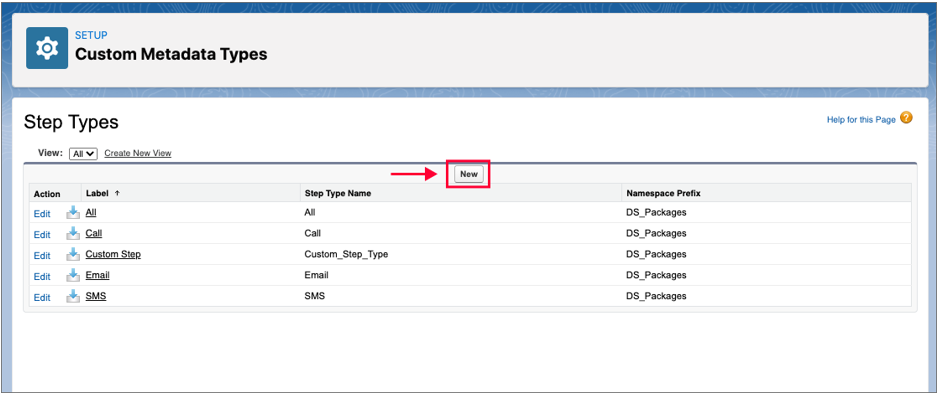 Enter the name of your Step Type in the Label Field, (For example: LinkedIn). You have the option to Disable Complete Step and Disable Skip Step. This will remove the ability to Complete and/or Skip this step in a cadence for users in Cadence Utilities and Cadence Actions. If you do not see the options for Disable Complete Step and Disable Skip Step on Step Type creation, they may need to be added to the Step Type Page Layout.
When done, click Save.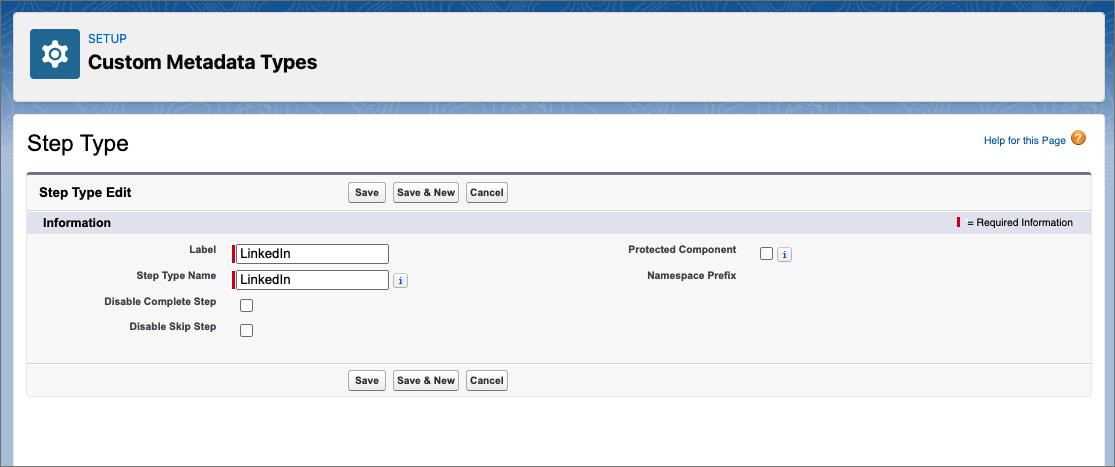 Once you've added a Step Type, the Step Type needs to be activated for users. Follow the steps in the next section.
Activating a Custom Step Type for Users
From the Salesforce Setup screen, click on Object Manager. You will be navigated to the Object Manager page.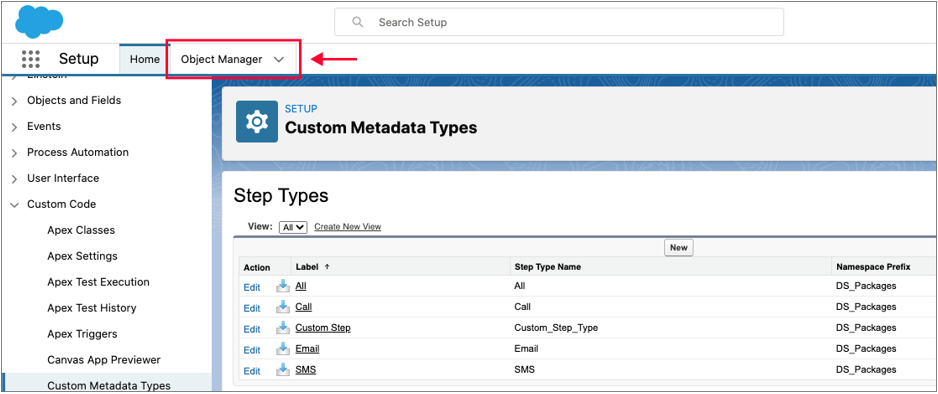 In the Quick Find search bar, search for Cadence Step. Then click on Cadence Step.

In the sidebar navigation, click on Record Types.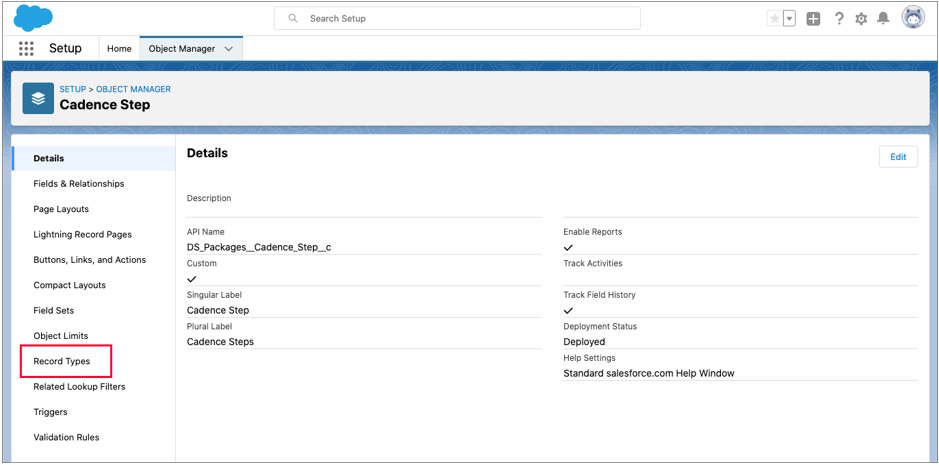 Then click on the New button.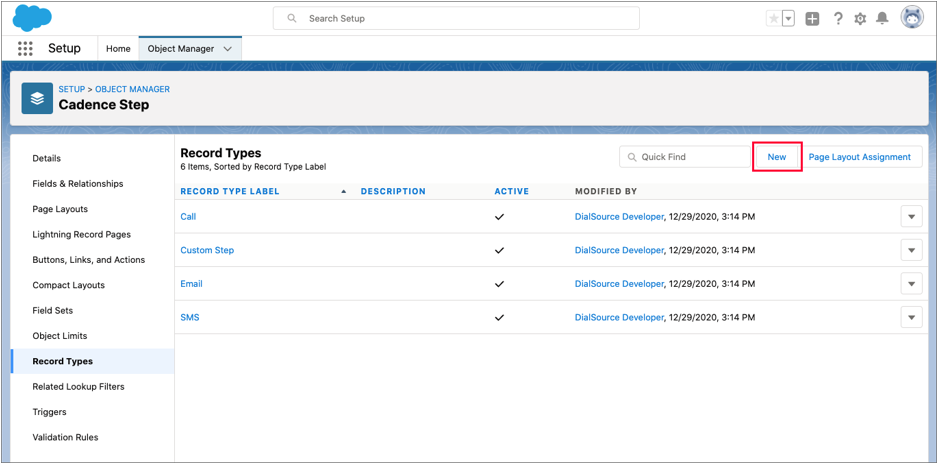 In the Record Type Label field, enter in the same name that you previously added for the Step Type. This must exactly match the new step type you created first for the Custom Metadata Type.
Check the Active checkbox and click Make Available for everyone.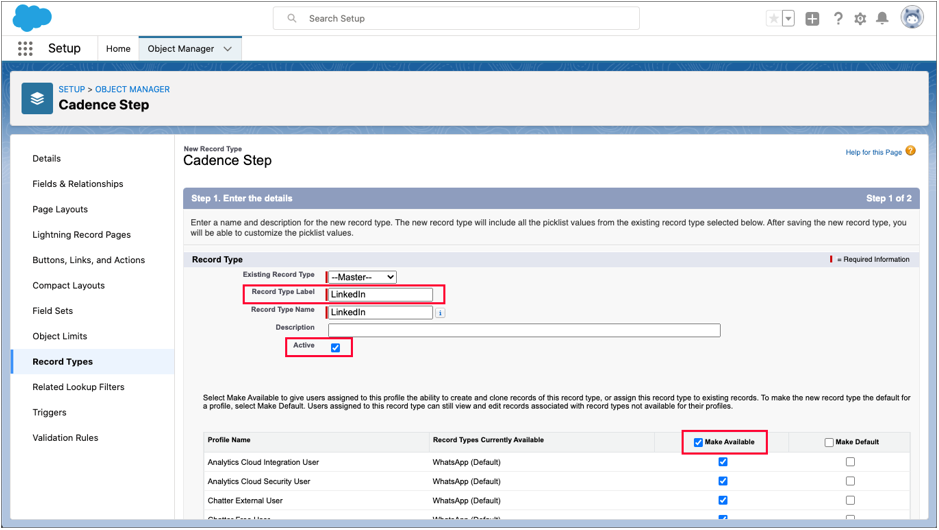 Scroll down and click the Next button. Then click the Save button.