Viewing a Touchpoint from Cadence Utilities
From Cadence Utilities, you can view a touchpoint's Salesforce object to see the full details of the touchpoint including the status, due date/time, special instructions, and more. 
View Touchpoint is only available in Cadences Utilities, and is not available in the Cadence Actions component of a Salesforce record.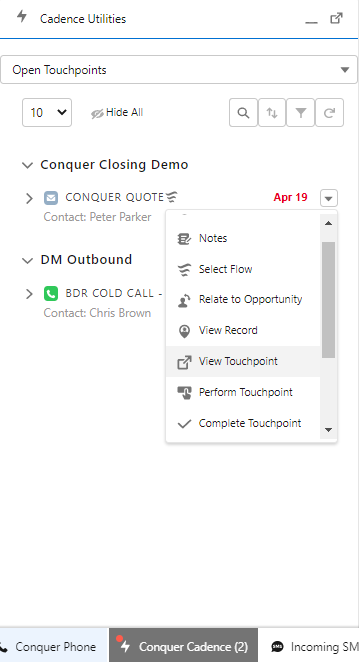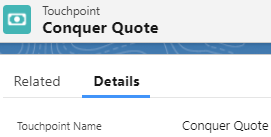 To view a touchpoint from Cadence Utilities, click on the Actions Dropdown and select View Touchpoint. The touchpoint object will pop up on the user's Salesforce screen.
Note: Email replies add a priority field to Touchpoint and Cadence Step Objects. Counting starts from 1 and is increased by 5.