You can select the number of touchpoints you want to see at a time inside Cadence Utilities. This gives the you options for viewing the preferred amount of open touchpoints you are assigned to at one time.
You can set pagination from Cadence Utilities > Open Touchpoints > Pagination.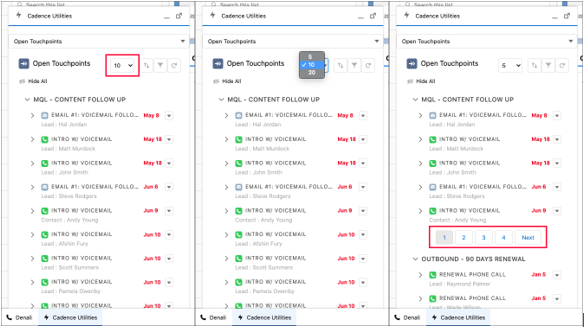 To change the amount of touchpoints that you can see, select the view options dropdown.
You can select 5, 10, or 20. The default value is 10.
If there are more touchpoints than the amount specified in the view options, pagination will appear in the touchpoints list. You can view the additional touchpoints by clicking through the pagination.
Note: If you have a cadence with less than 5 touchpoints, changing the display will not do anything to your view.