You can access a list of all cadences assigned to you from Cadence Utilities > My Cadences.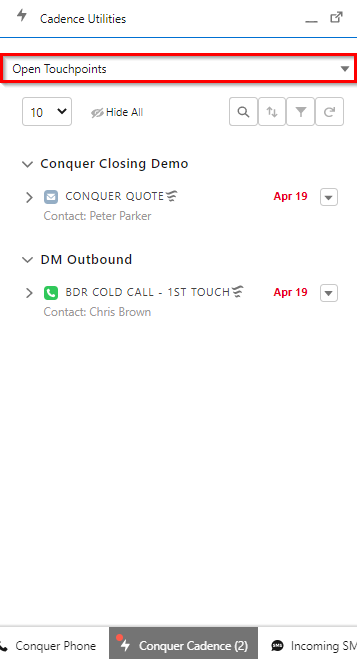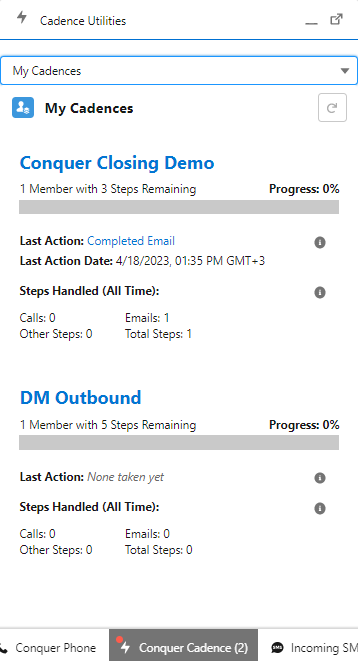 Here, you can view all the cadences assigned to you to actively work on your cadences for the day in a single pane of glass inside Salesforce. A Cadence will be marked as active if there are Members enrolled in the Cadence. A Cadence will be shown as inactive if there are currently no Members enrolled in the Cadence.
Each listed cadence displays the following details:
How many members and remaining steps

Percent completion

Timestamp of the last action completed

Numerical tracking of amount of completed steps by type (calls, emails, other steps, total steps).
My Cadences also shows a high level overview of the Members that are enrolled in a Cadence, for example "2 Members with 11 steps Remaining".