Cadence Utilities is a native Salesforce utility drawer that displays persistently for you to guide and track all upcoming cadence activities.
Access Cadence Utilities from Salesforce Utility Drawer.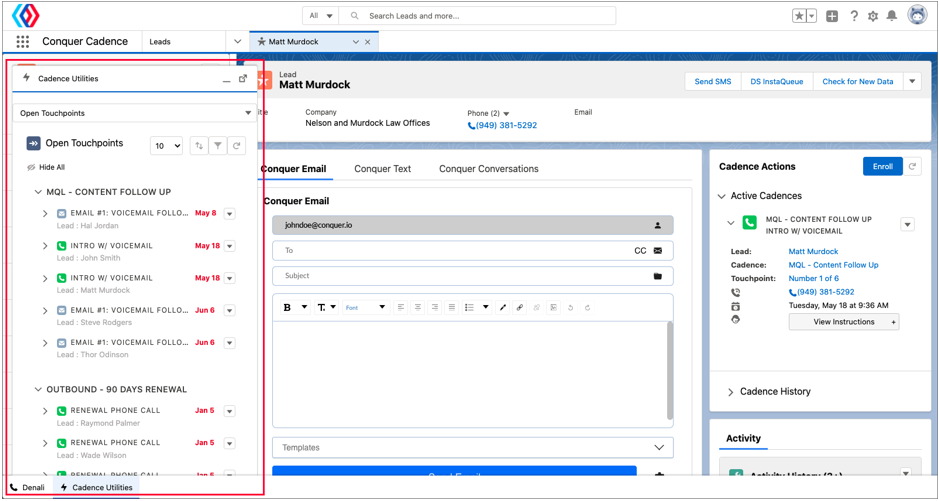 Here is where you can work through your cadences in a singular place so you can have an overview of all your tasks and effectively perform touchpoints across every cadence assigned to you.
From here you can access Open Touchpoints, My Cadences, My Statistics and My Team Cadences.