This is the list of your open touchpoints and associated records across every cadence assigned to you.  The open touchpoints will be grouped by Cadence.
You can access Open Touchpoints from Cadence Utilities > Open Touchpoints.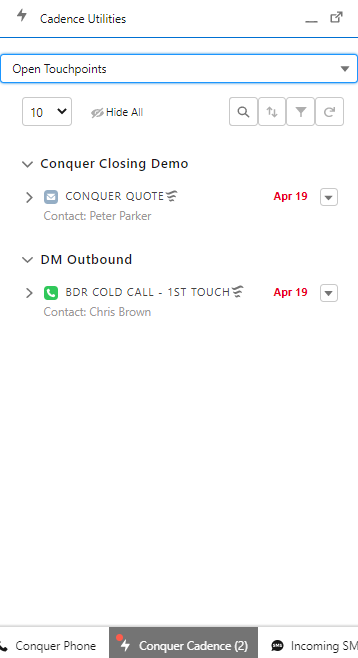 Here is where you can see all your Open Touchpoints across every cadence and prioritize accordingly, measuring against due dates, progression in the cadence, or by prospect.
You can view Touchpoint Details, Sort Touchpoints, Filter Touchpoints, Refresh Touchpoints, Hide/Show All Touchpoints, set pagination options and see the Actions Dropdown.