You can hide all your Open Touchpoints for an easier view of all your active cadences. In contrast, you can show all your Open Touchpoints to view all open touchpoints within your active cadences.
Hide/show touchpoints from Cadence Utilities > Open Touchpoints > Hide/Show All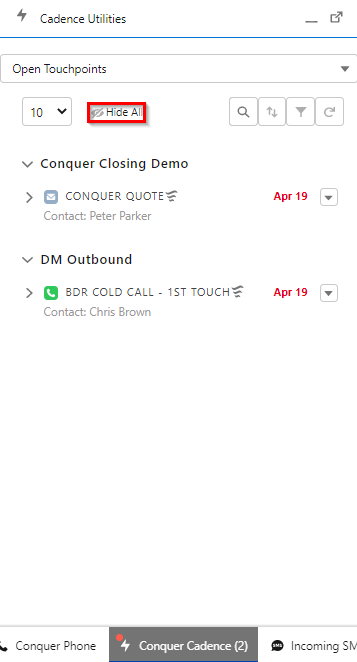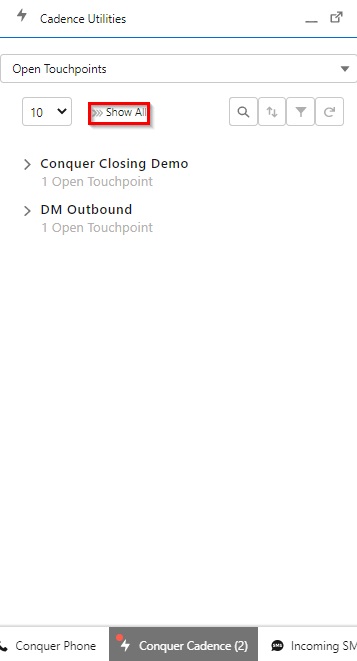 Just click on the Hide All button on the left side of the panel. All Open touchpoints will be hidden and you will only see the names of the active cadences.
You can reveal your open touchpoints again by clicking on the Show All button.