The condition step allows you to route a call flow in 2 different directions based on a defined condition.
Add the Condition Step
To add a Condition step to your Call Flow, select the Condition step from the Steps list and drag it to your flow.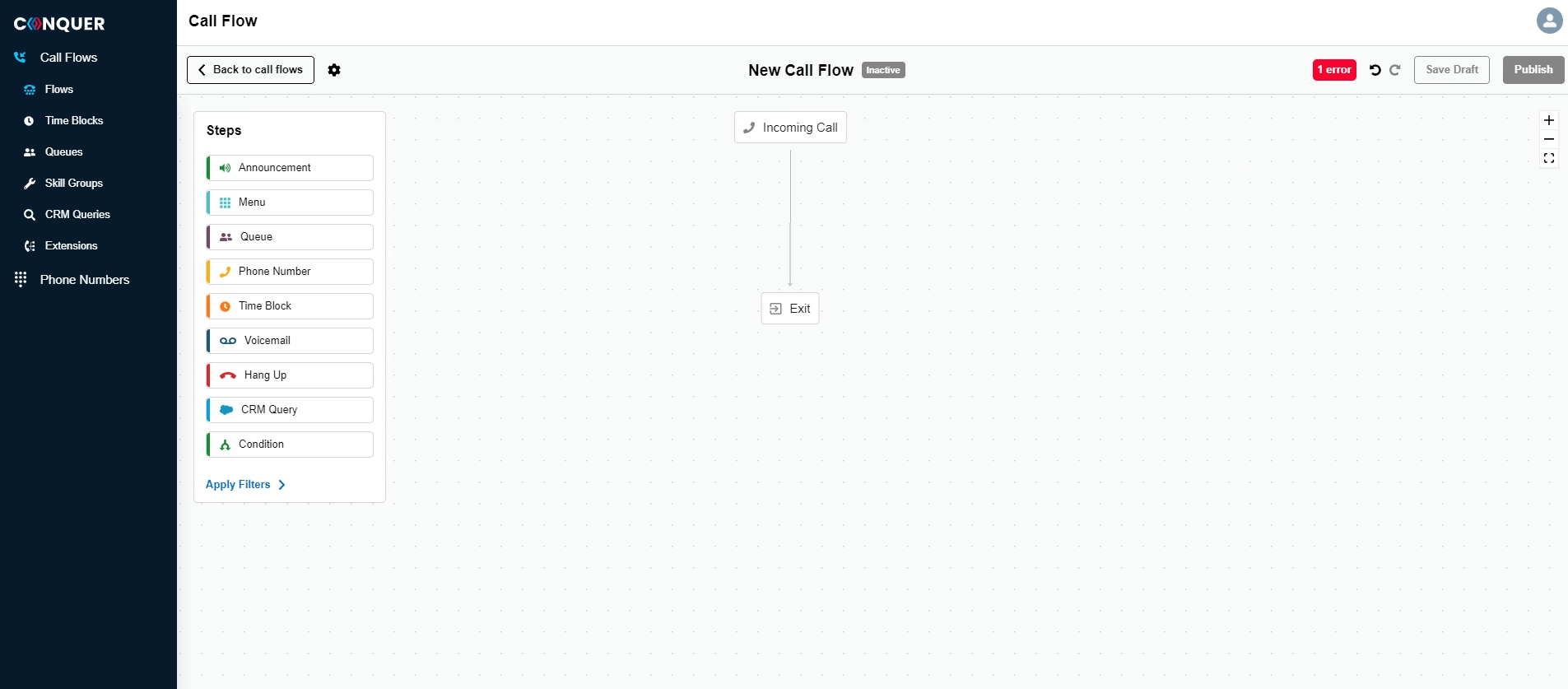 Condition Step Configurations
Filter Data Type
Either use step data or call data. Step Data uses data from previously set CRM query step in a call flow. For call data you can choose to filter by phone number, phone number state, phone number time zone or record ID.
Pick an Operator
Exists, Does not exist, Equals, Does not equal, Contains.
Trace
Displays how an incoming call will reach this step in the current Call Flow.