The Phone Number Step provides the ability to route to any phone number, internal or external. Incoming callers can be routed to a specific agent, an external call center, or any other desired phone number.
Add the Phone Number Step
To add a phone number step to your Call Flow, select the phone number step from the Steps list and drag it to your flow.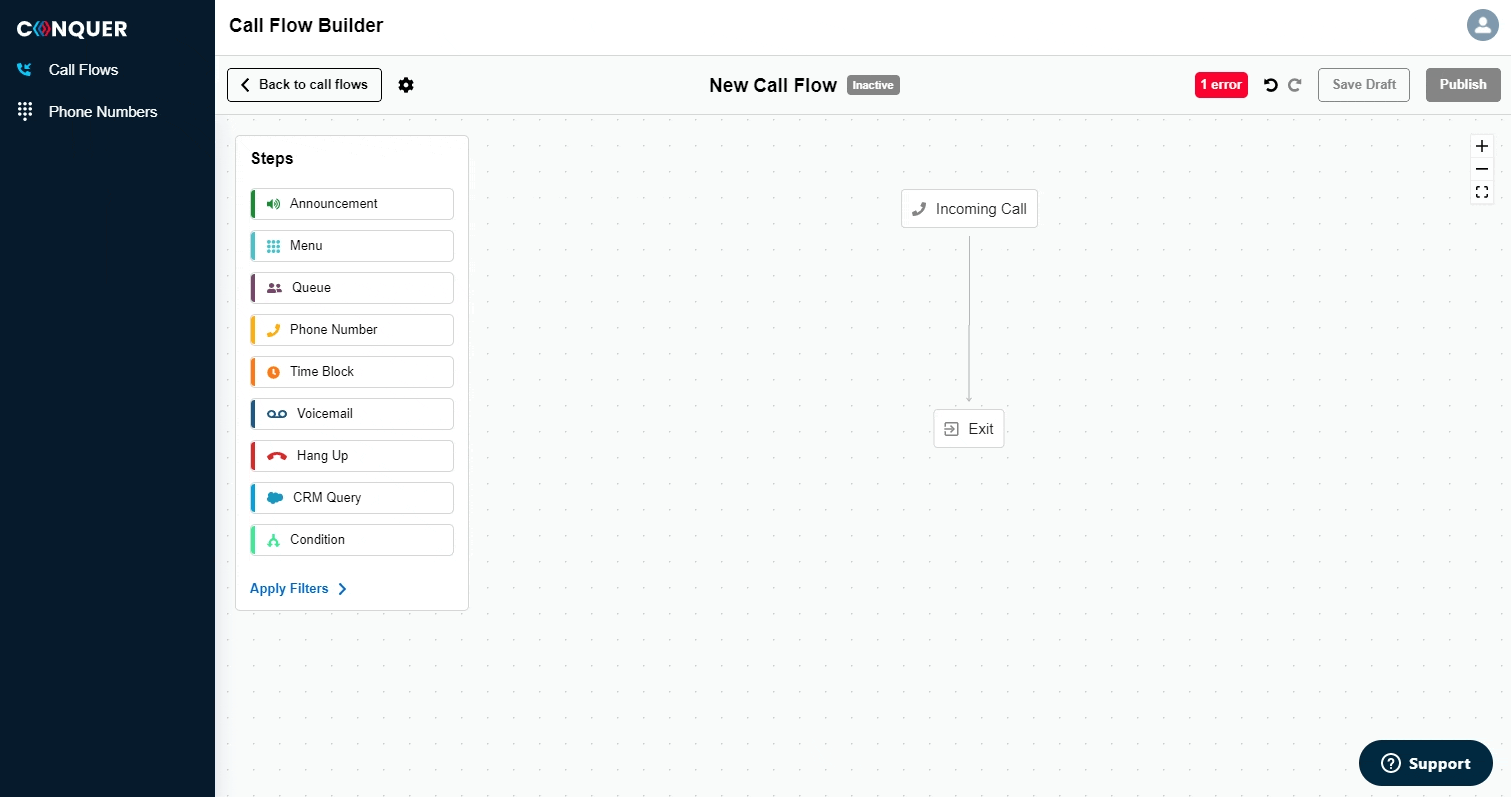 Phone Number Step Configurations
Country Code
Select the country code of your desired phone number.
Phone Number
Enter the phone number to route to.
Trace
Displays how an incoming call will reach this step in the current Call Flow.