The Menu step allows you to create an IVR menu with custom menu routes. Menus can route callers to queues of sales or service teams, to specific phone numbers, directly to voicemail delivered via email, to recorded messages, or to further nested menus.
Add the Menu Step
To add a menu step to your Call Flow, select the menu step from the Steps list and drag it to your flow. The Menu step will provide options to add menu items with designated keypad presses.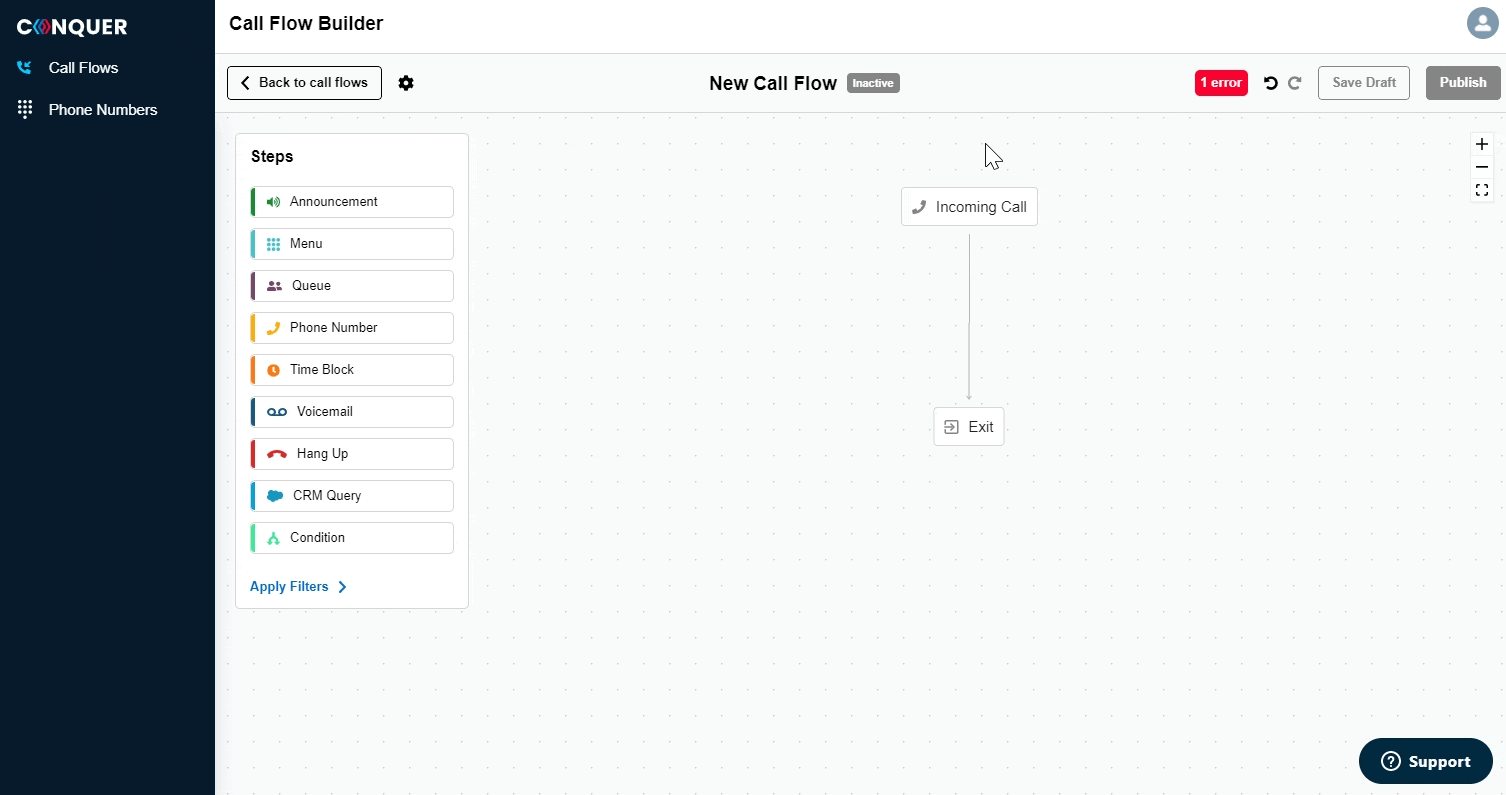 Menu Step Configurations
Play a Recording
Select a recording for the caller to hear. Menu options must be stated in the recording as they do not auto-generate to the caller. Recordings are created in the DS User tab.
Menu Routes
Choose the menu routes with custom keypad presses. Keypad presses can be any number.
Advanced Options
Repeat menu – Set the number of seconds the caller will have if they don't respond. This is set to 10 seconds by default.
Max attempts – Set the number of attempts the caller will have to enter a valid option. This is set to 3 attempts by default.
Trace
Displays how an incoming call will reach this step in the current Call Flow.