An announcement step plays a message to the caller. You can use this step to insert voice recordings into a call flow to provide greetings, holiday hours, business updates, menu options, or any other type of message that needs to be conveyed to inbound callers.
Add the Announcement Step
To add an Announcement step to your Call Flow, select the Announcement step from the Steps list and drag it to your flow.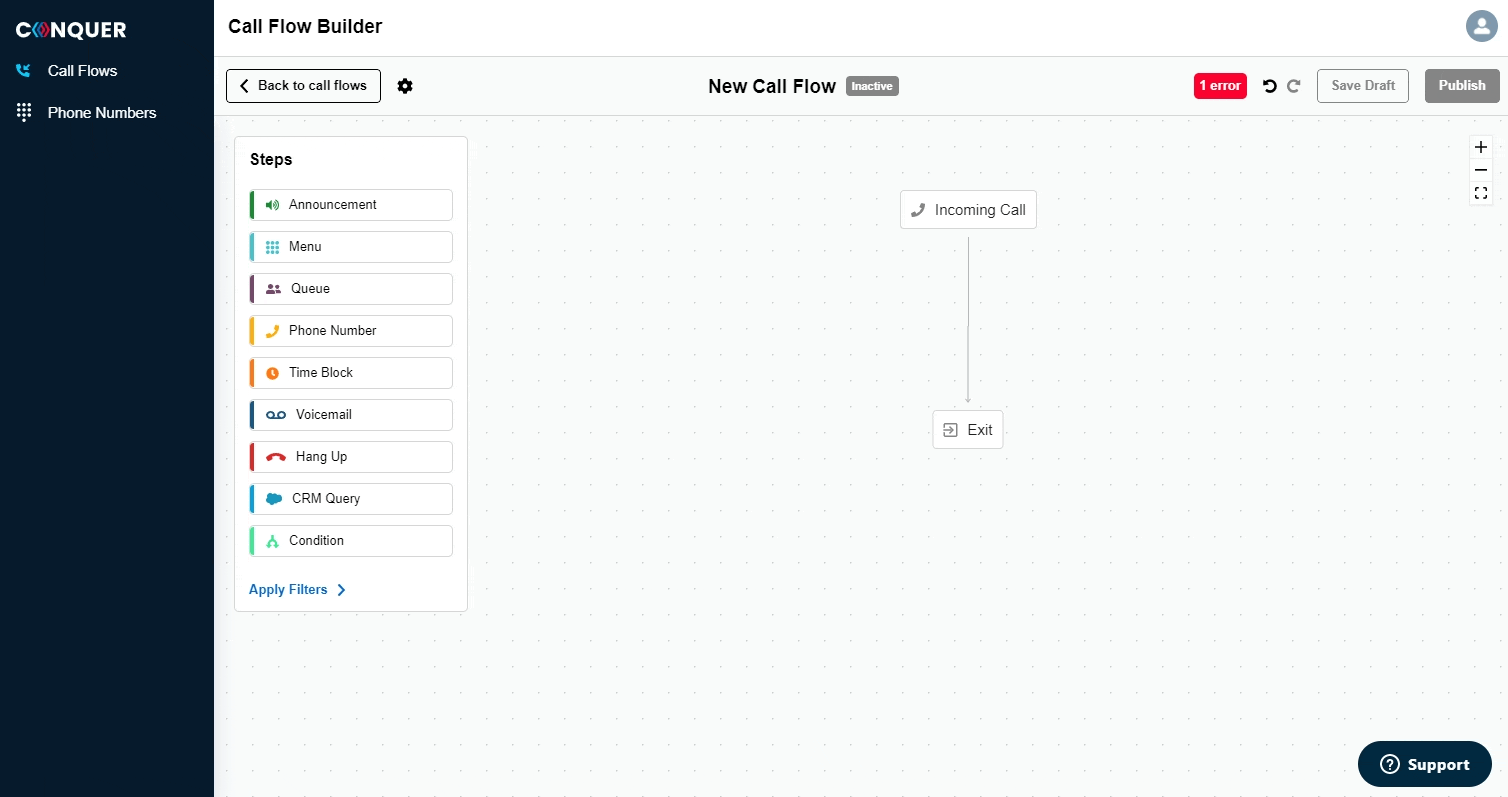 Announcement Step Configurations
Play a Recording
Select a recording for the caller to hear. Announcement recordings are created in the DS User tab.
Trace
Displays how an incoming call will reach this step in the current Call Flow.