Route a Call Flow to a Hang Up Step to end the call.
Add the Hang Up Step
To add a Hang Up step to your Call Flow, select the Hang Up step from the Steps list and drag it to your flow.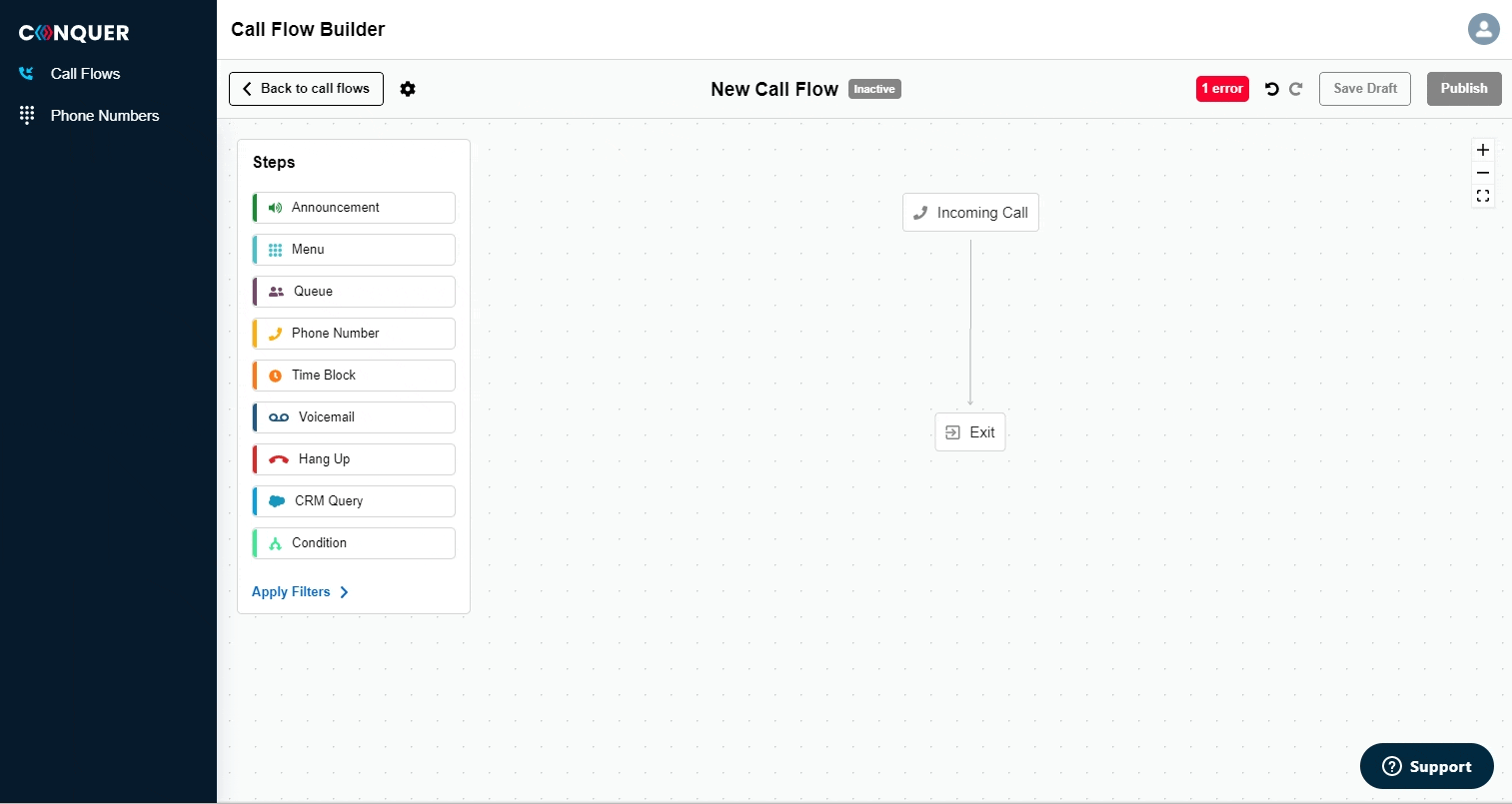 Hang Up Step Configurations
Congestion Tone
Enable or Disable the option to play a congestion tone before hanging up the call.
Trace
Displays how an incoming call will reach this step in the current Call Flow.
Note: Steps cannot be added after a Hang Up Step. This is considered a "termination" step.