Route a call flow directly to a Voicemail. Voicemails can be sent directly to any email inbox.
Add the Voicemail Step
To add a Voicemail step to your Call Flow, select the Voicemail step from the Steps list and drag it to your flow.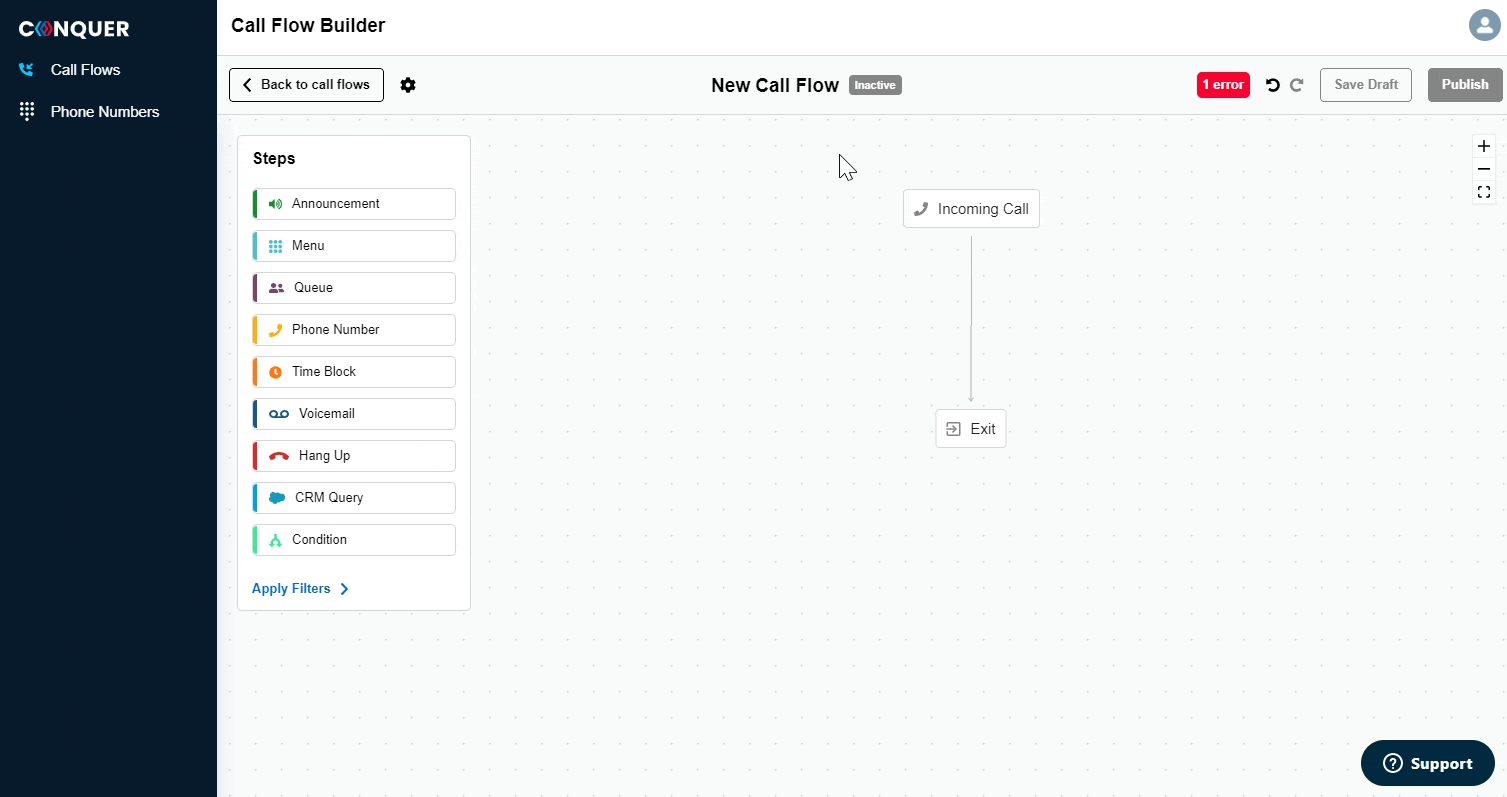 Voicemail Step Configurations
Play a Recording
Select the recording the caller will hear. Voicemail recordings are created in the DS User tab.
Send Voicemail to Email
Enter the email address where voicemails will be sent.
Trace
Displays how an incoming call will reach this step in the current Call Flow.
Note: Steps cannot be added after a Voicemail Step in a Call Flow. This is considered a "termination" step.