The Queue Step provides the ability to route callers in a call flow to a queue of agents. Queues can be composed of different groups of select agents, such as specific sales teams, service teams, agents with certain skills (such as multilingual abilities), or based on location to service certain time zones.
Add the Queue Step
To add a Queue step to your Call Flow, select the Queue step from the Steps list and drag it to your flow.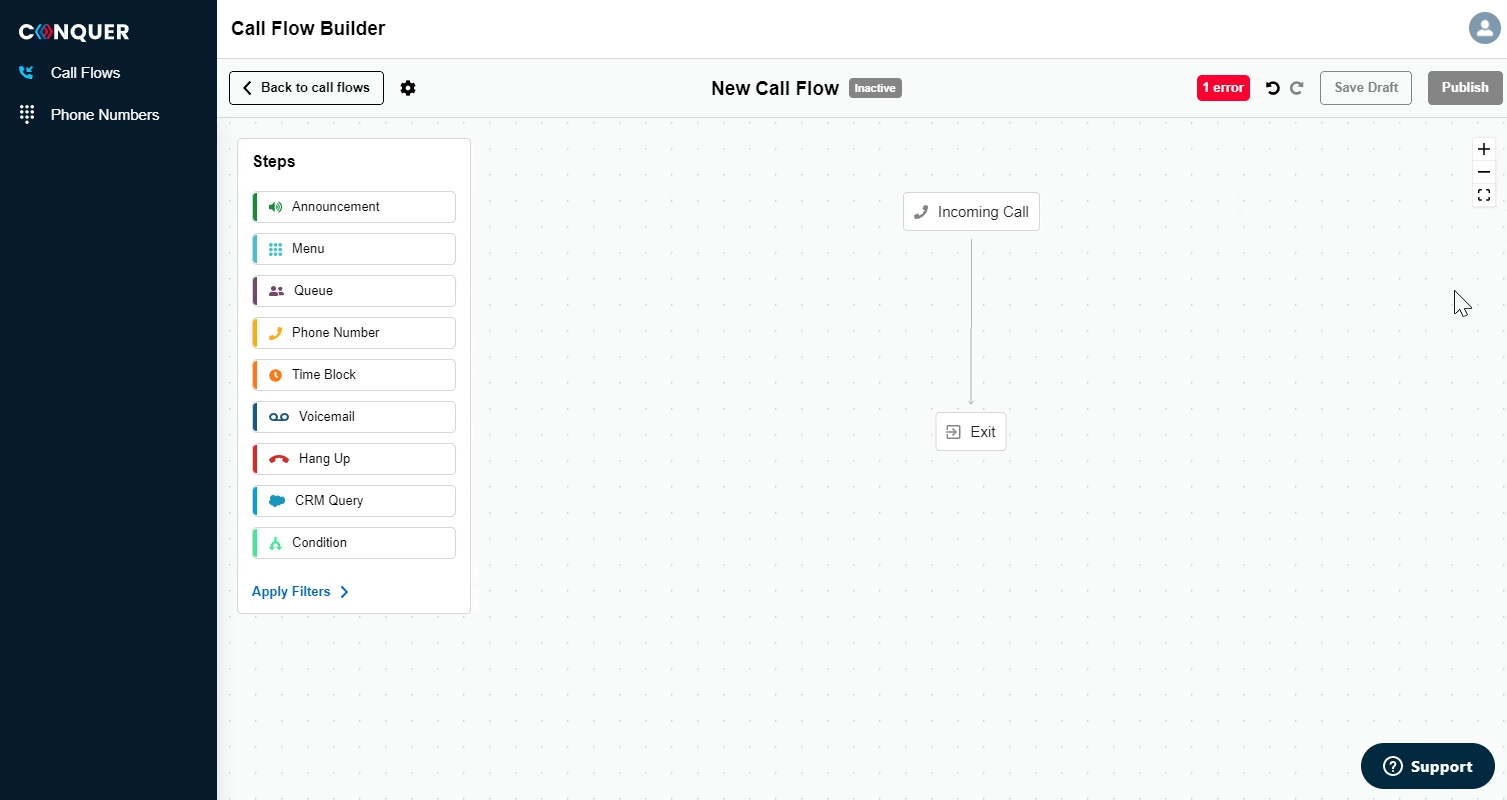 Queue Step Configurations
Select Queue
Select a Queue that has been previously set up in the Queues subtab.
Add Skill Group
Select a Skill Group that has been previously set up in the Skill Groups subtab. It's also possible to use multiple Skill Groups in one node.
Prioritize Record Owner
The call will first be offered to the owner of the record if they are available. In order to use this functionality you will need to first create a CRM Query.
Trace
Displays how an incoming call will reach this step in the current Call Flow.