The Settings menu allows you to configure account-wide settings. This menu is much larger than the others.
Configuration Account
The Configuration Account is the account whose settings are used to update Conquer Voice Campaigns. This can be any user in your org with system administrator credentials. If it's not possible to use a user with sys admin credentials, please contact our support team for to discuss if there might be any alternatives.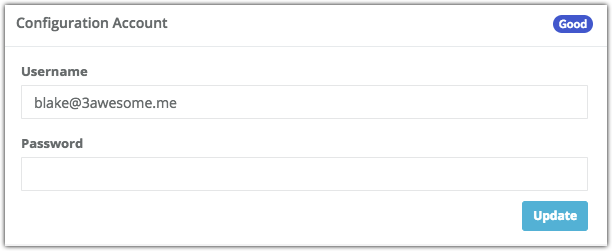 If the credentials are valid, the menu will display "Good" in blue. If the credentials are invalid, the menu will display "Invalid Login" in red. The Password field will appear blank. If the credentials are invalid, enter the updated password in the "Password" box and click the "Update" button.
Note: If your display is red with "Invalid Login" in red, you will need to re-sync the configuration account. Here is an article on more information on this How to Re-Sync your Conquer API User (Configuration) Account
Skip Recycle Time
To keep skipped records from returning immediately, recycle time (DNC time) must be applied. Assign the amount of time (1-24 hours) here.
Caller ID Setup
Note: Caller IDs can be assigned to individual Conquer Voice Campaigns to present a different caller ID that the account default. There's no limit to how many caller IDs can be saved.

To create a new caller ID, click the "New" button. To delete an existing caller ID, click the "Delete" button.
When creating a new Caller ID, enter the phone number with the country code and without any punctuation or formatting. Click "Add" to save:

Disposition Groups
Note: if your org has migrated dispositions over to Denali Workspace, information about disposition groups can he found in this article.
Disposition Groups are an easy way to only assign relevant Dispositions to a Conquer Voice Campaign or group of agents.
To create a new group, click the "New" button. To edit an existing group, click "Edit," and to delete a group, click "Delete":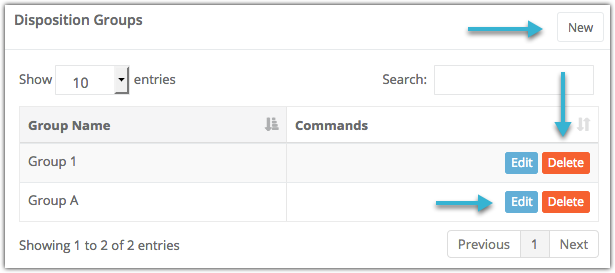 When creating or editing a Disposition Group, move the desired Dispositions from the "Available Dispositions" column to the "Group Dispositions" column and click the "Save" button.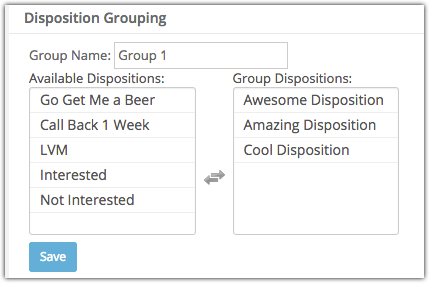 The Disposition Group can now be linked to an Agent Group.
API Token
This feature is only used in specific use cases. Leave it alone unless directed to use it by a member of the Conquer Support or Implementation teams.
Usage
This shows how many hours total your team has spent dialing in Conquer Voice and how many of your allotted licenses are currently in use.
Account Caller ID
This shows the default caller ID for your account. If no other caller ID is filled out, either for an agent or for a Campaign, this is the caller ID that will display to the prospects.
Campaign Refresh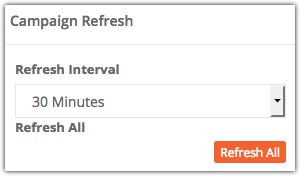 This shows the interval at which your Conquer Voice Campaigns refresh. When a Conquer Voice Campaign refreshes, the report is run again so that the most current version of the report is reflected in the Campaign. The refresh interval can range from 30 minutes to 24 hours. To immediately refresh all Campaigns, click the "Refresh All" button.
Click to Dial Disposition Group
This allows you to assign a Disposition Group to Click to Dial calls. If no Disposition Group is assigned, all Dispositions will be available to Click to Dial calls.
Auto Hangup Idle Agents
If agents are idle for too long, they will automatically be disconnected from the system. The disconnect time can range from 1 minute to 8 hours.
Auto Disable Inbound Ready
It's easy for agents who are offline but available to forget to set themselves to unavailable when they go on break or leave for the day. Enabling this feature will allow you to automatically disable the "Inbound Ready" status for an agent who's enabled the status but isn't answering incoming calls because they're not at their desk.
You're able to select between 1 and 9 "strikes" after which point an agent will be removed from Inbound Ready status.