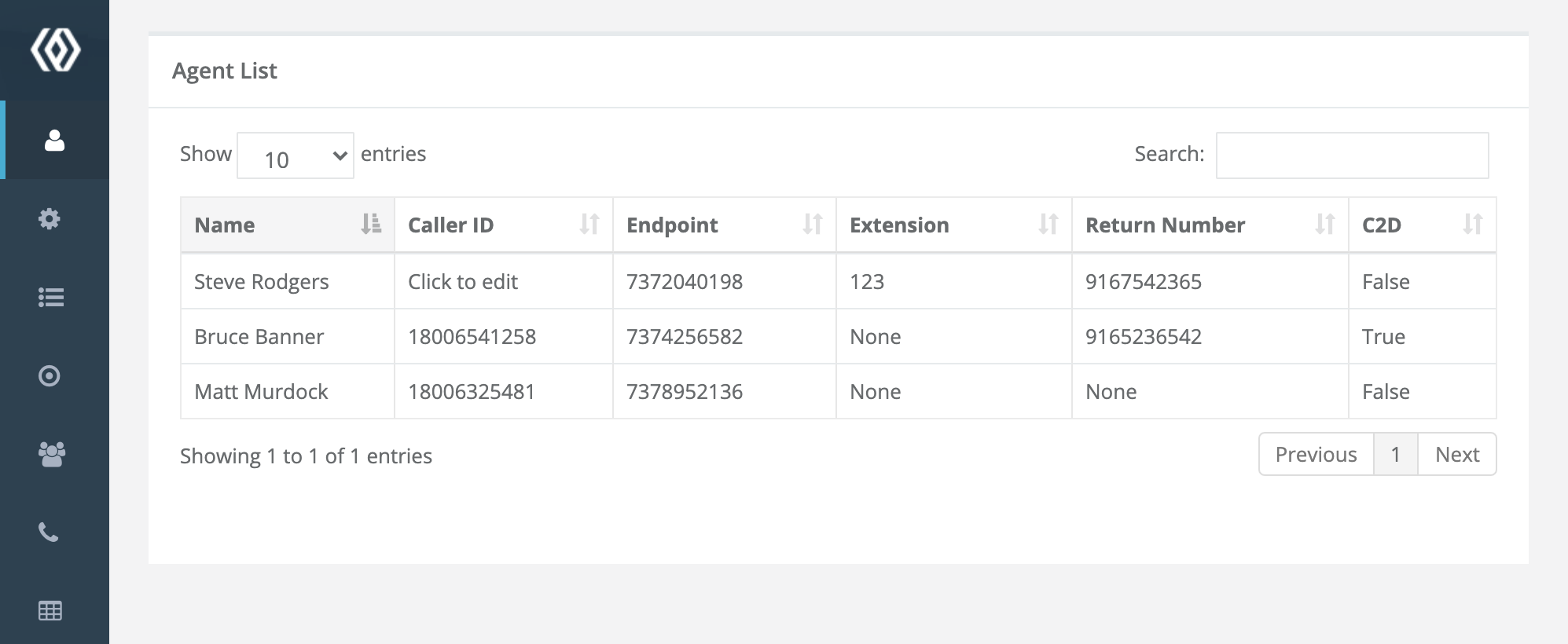 Name: displays the agent's name

Caller ID: displays the caller ID the agent uses for Click to Dial. If no Caller ID is entered, the agent will display the account default Caller ID to prospects

Endpoint: the phone number the agent uses to connect to Conquer Voice

Extension: the Extension associated with the agent's phone number in Conquer Voice
Return Number:

the phone number that callbacks will route to if the agent is using Regional ID to place calls (

Note: If no Return Number is entered, Regional ID callbacks will ring to a busy signal)
C2D:

shows whether the agent has Regional ID enabled for Click to Dial calls
Note: The settings cog in Conquer Voice will not automatically update real-time. The softphone will need to be refreshed or used to make a call, to reflect changes when they are made from the DS Management page.