Agent Groups allow you to create groups of agents to assign Disposition Groups and assign to Inbound Queues (if Inbound functionality is active in your org):

New:

create a new group;

Name:

the name you give to the group;

Group ID:

the group's unique ID on the Conquer backend;

Action:

Edit or Delete an existing group.
To create a new group, click the "New" button, give your group a name, and click the "Add" button:

After creating the new group, click Edit to add agents and (optionally) assign a Disposition Group. The Auto Record option only affects inbound calls. Click Save to save your changes: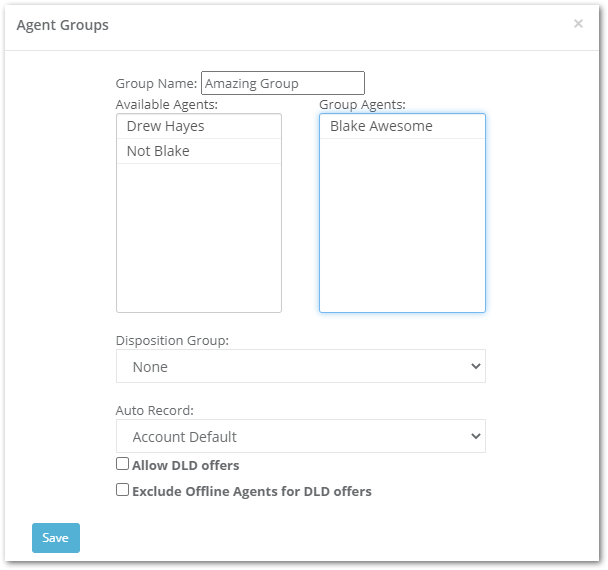 For information about how to designate one of your Agent Groups as an Admin Group that can view and manage all campaigns go to Admin Group (Filter Campaign View by User Access).