Managers can define locked content in templates that must appear and cannot be changed by users.
To lock text, navigate to Cadence Management > Templates > New Template > Lock/Unlock Text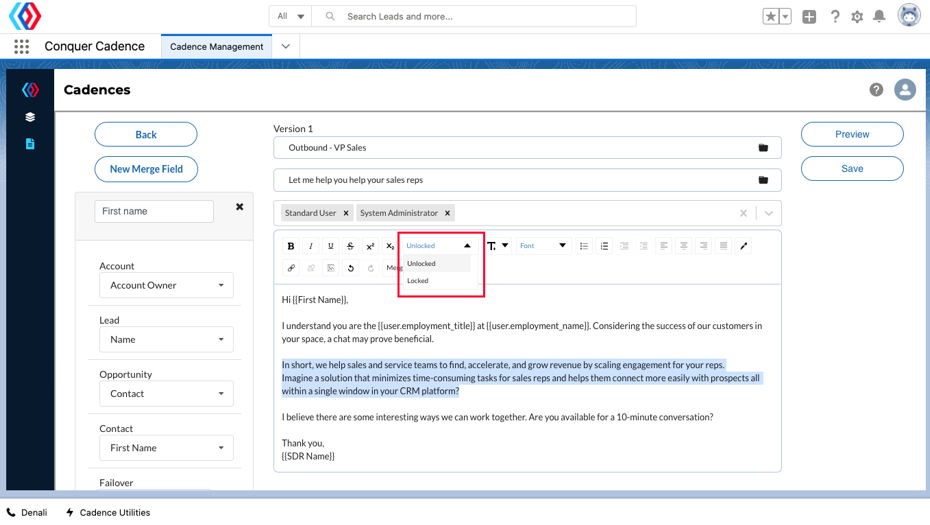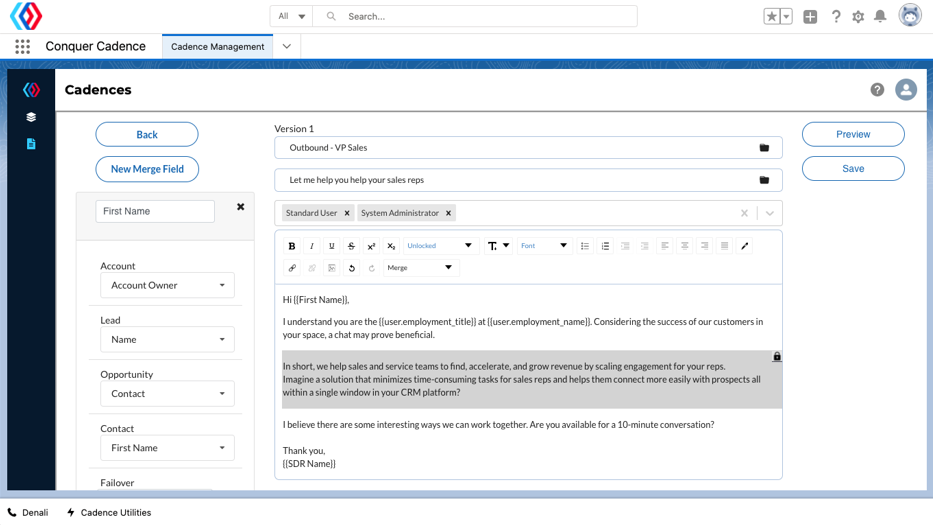 To lock a section of an email template:
Highlight the area you want to lock.

From the template editor, navigate to the dropdown field labeled

Unlocked.

Click the dropdown and select

Locked.

The highlighted area is now locked.
Text can not be locked by character - text has to be locked by section, denoted by line breaks (hitting the "Enter" key)