Create personalized email templates to save time in a user's day when performing email touchpoints. 
To get to the Templates page, navigate to Cadence Management > Email > Templates.  Here you can view, manage, and create email templates.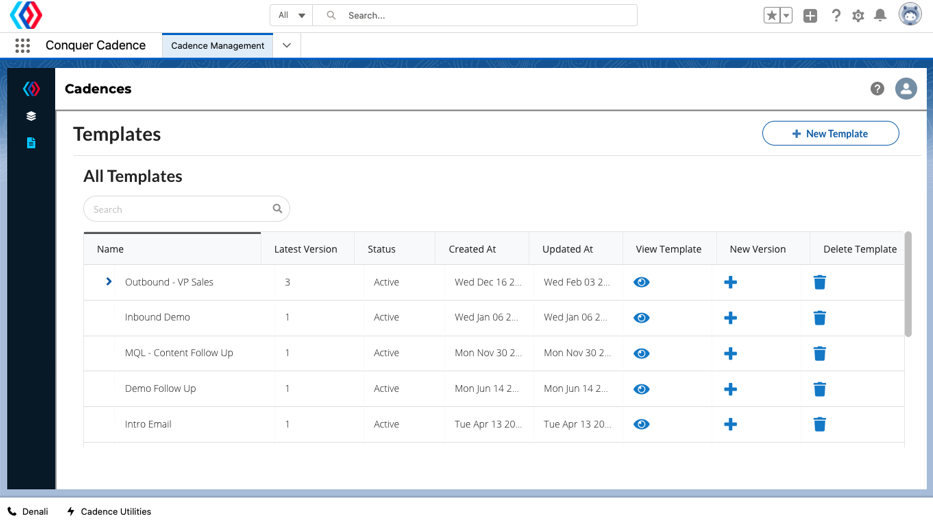 In the Templates table you can search for templates and see the template name, version number, status, created at time and updated at time. You can also perform actions: create template, view template, create new version of an existing template, delete template and duplicate template (coming soon).
Note: If you delete a template with multiple versions, all versions will be deleted.
At the moment it's not possible to duplicate templates, add attachments to templates, save draft templates or use HTML in templates.