Cadence Management is for the creation, configuration, and assignment of cadences, templates, and touchpoints.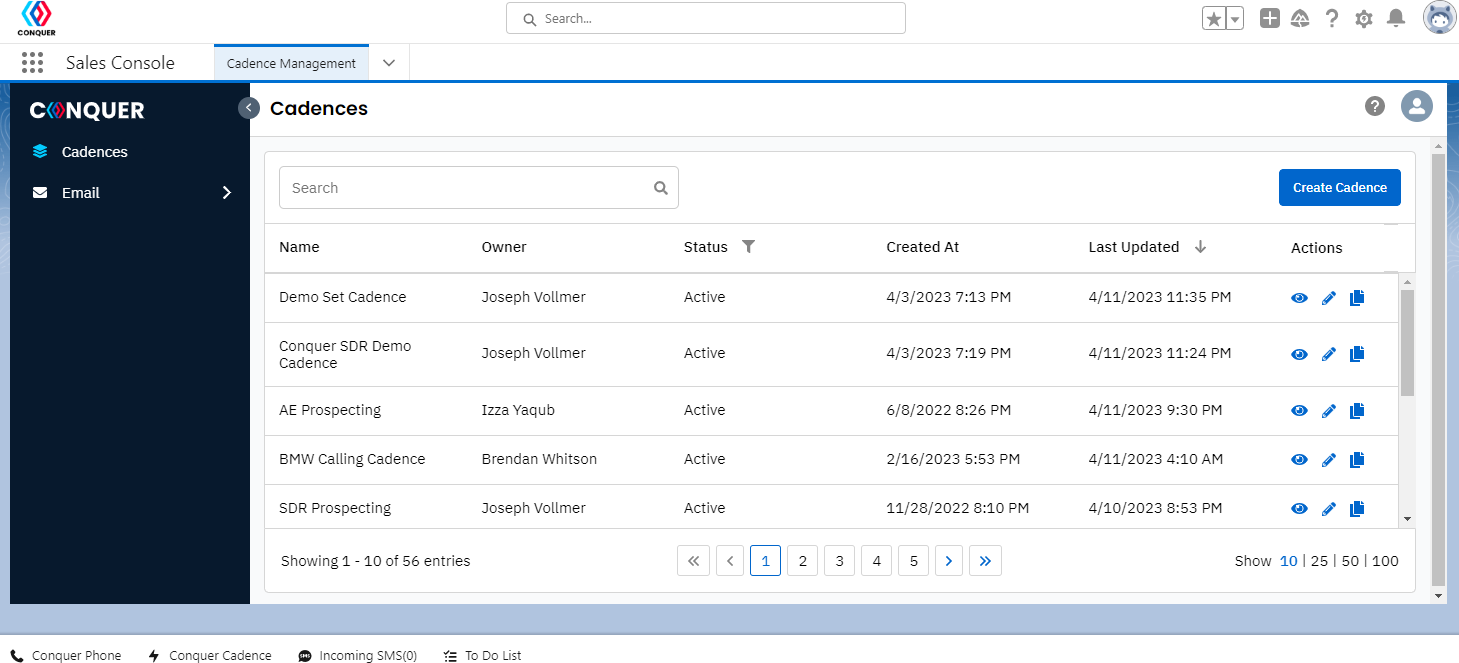 Here you can view, manage, edit and assign cadences and templates in your organization so you can effectively prescribe cadences and templates to your users.
Note: Email Templates need to be created before they can be used in building a cadence.
To start using Cadence, navigate to Salesforce navigation bar > Cadence Management