Disposition Fields provides extra fields for agents to fill out additional information about a call. Fields are pulled from your CRM's objects and logged to the record.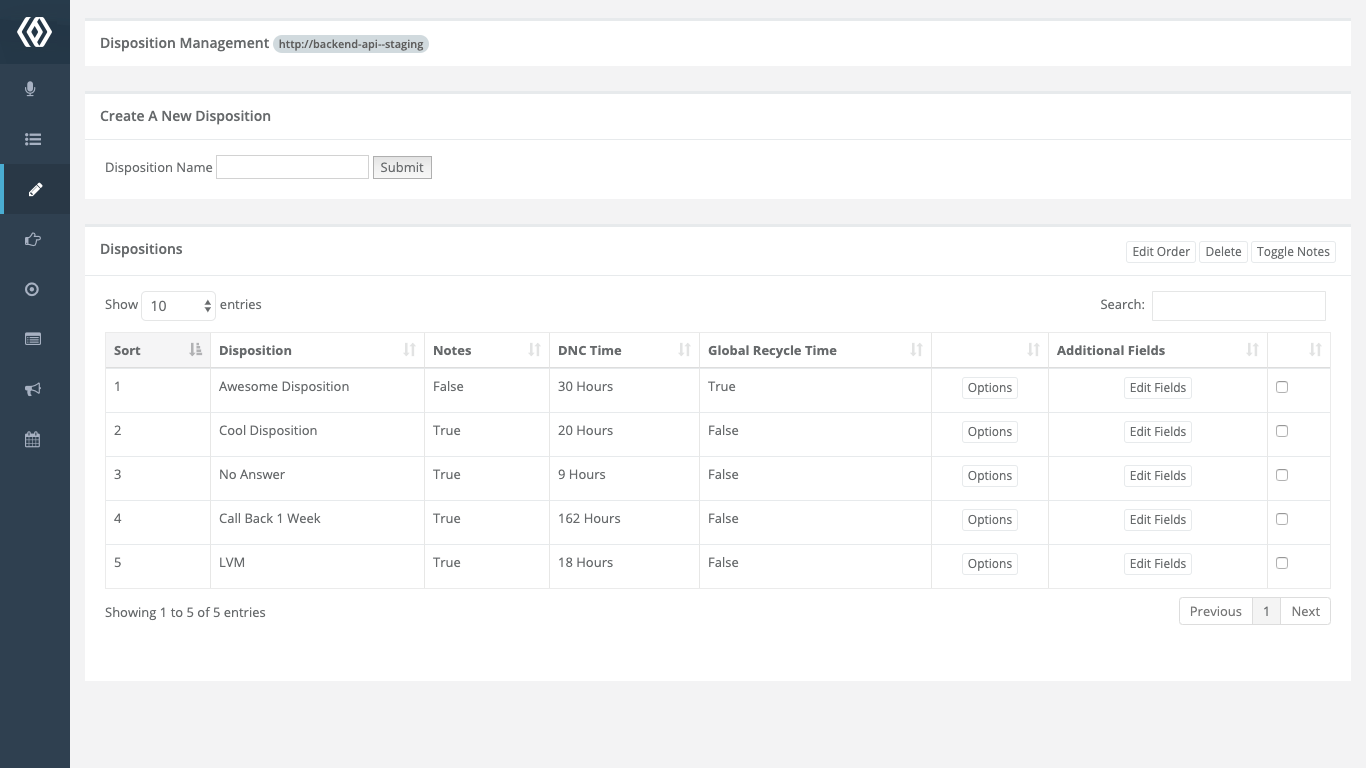 Note: The content of pick list fields (also known as drop-downs) is stored by Conquer at the time the field is added to the disposition. If the content of a pick list changes after the field is added, the administrator will need to remove and re-add the field to the disposition to refresh the contents.
To add field to an existing disposition, navigate to the Additional Fields column in the Dispositions Management table. Select a disposition and click on the Edit Fields button.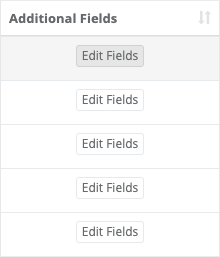 The Add a Field modal will display with a dropdown to select an Object.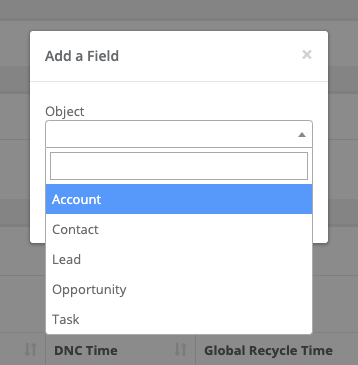 Once an Object is selected, there will be dropdowns to select Optional Fields and Required Fields.
Optional Fields - Submitting this field will be optional to the agent
Required Fields - Submitting this field will be required for the agent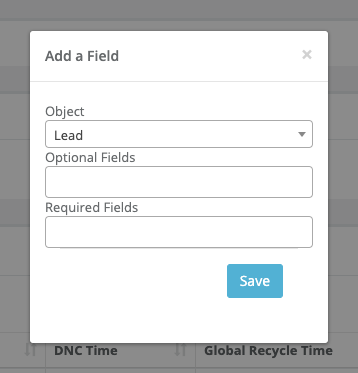 Select the Optional Fields and/or Required fields for the disposition. There is a maximum number of 25 fields total that can be added to a disposition. Once all fields have been added, click Save. The Additional Fields are now applied to the selected disposition.
Note: Currently, date and time fields are not supported.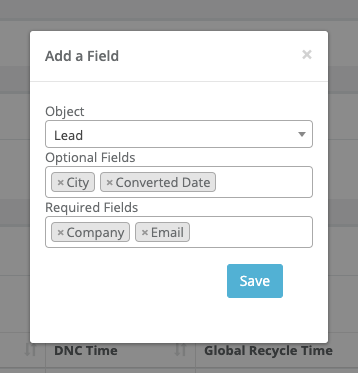 The Disposition Fields will display for agents in the dialer after they've selected a disposition that contains fields. See the Agent Guide for Logging Fields for Dispositions to view how these fields will display to an agent.
We recommend that managers should not edit dispositions during business hours. This may cause agents to get stuck if they have calls to disposition.
If you have any further questions, contact your Customer Success Manager or support@conquer.io.