All voicemail and call recordings stored within your organization can be reviewed, deleted, and the global flag toggled here. It's located in the first subtab of DS Admin, under the icon that looks like a microphone. You're not able to record new messages here, though - that's done in the DS User tab.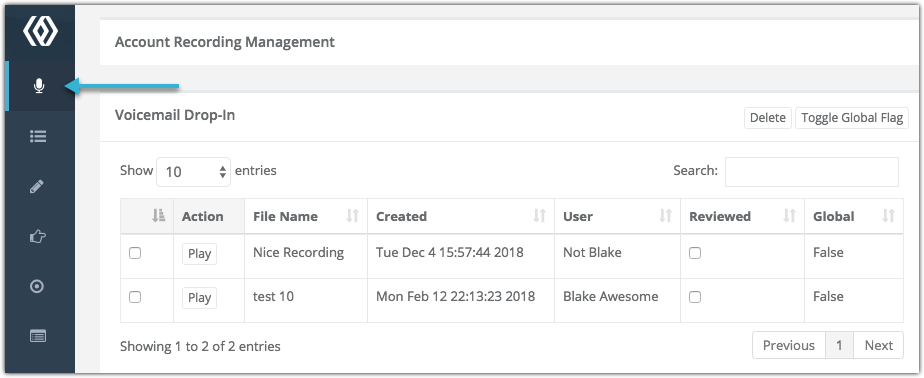 Recording Encryption
We also offer additional encryption for your recording files. Like the external storage, this feature must be enabled by a member of the Conquer Support or Implementation teams. Once enabled, the menu for Encryption will appear.

Simply toggle the switch, enter your encryption key, and click Save to enable recording encryption. With recordings encrypted, you'll see a loading bar before playing each encrypted recording: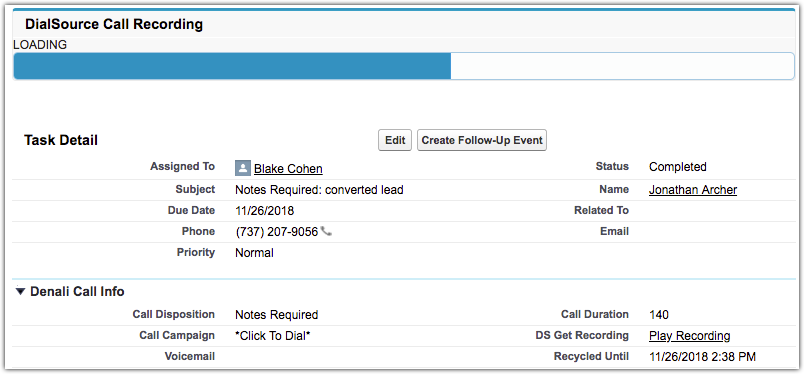 Note: Be sure to store your encryption key somewhere safe. If you disable encryption or change the encryption key, you will lose access to all encrypted recordings. The Conquer team will not be able to recover them.
Note: It is also possible to allow only certain IP addresses access to the recordings. Ask from your CSM for more information about that.