Meeting Link Generation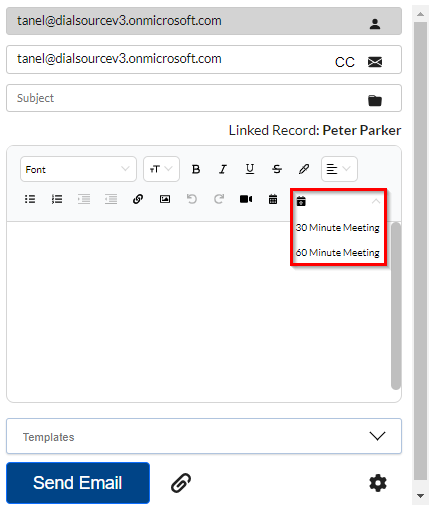 Calendar Link: Once your Scheduler settings have been configured, the Calendar Link icon will now populate. This icon will be grayed out until Scheduler settings have been configured. Click on the Calendar Link icon to insert your link with the specified text configured previously in Calendar Settings. Add any additional customizations to the body of the email, add an email subject in the Subject field and add the recipient's email address. Click the Send Email button when ready.
Note: Currently, the information you configure in Scheduler Settings will default with the initial configurations, but you will need to update any details appropriately as necessary each time and click the Save Changes button in the lower right corner of the Scheduler Settings box.
Schedule Meeting
Once the recipient schedules a meeting, you as the event/meeting owner will receive a confirmation Scheduling Assistant email from <no-reply@notify.nyl.as> that includes all important details. You can also reschedule or cancel the meeting by using the included links.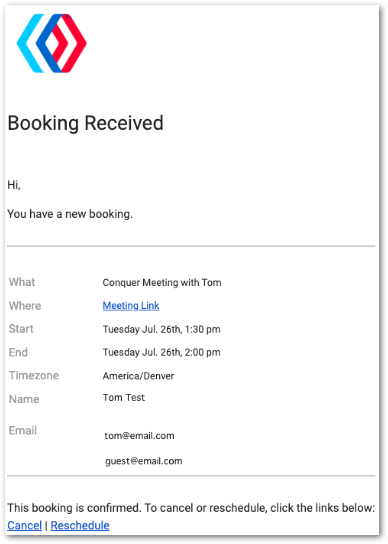 Once an event/meeting has been scheduled, it will log as an Event in Salesforce on the Activity feed.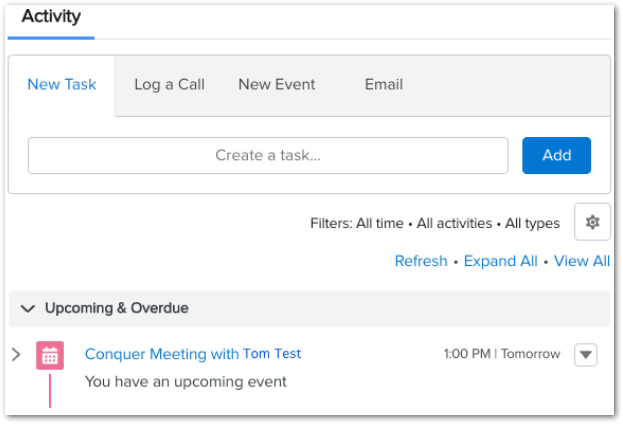 Recipient Experience
Your recipient will receive the email with your Scheduler link.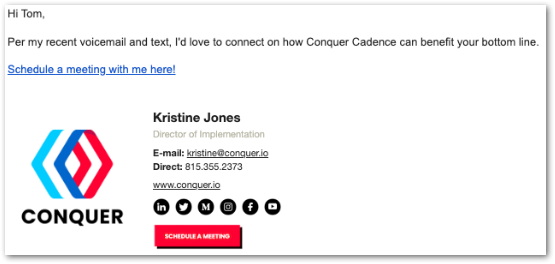 When the recipient clicks on the link, a new window will open. A recipient can choose to manually schedule the meeting or autoschedule by syncing his or her Google or Microsoft account.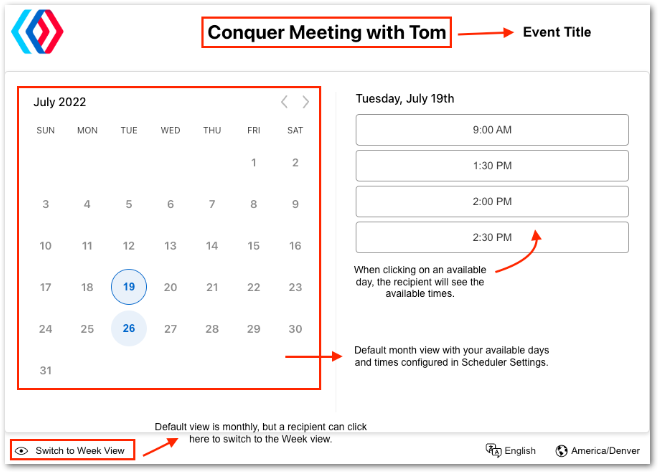 If the recipient chooses to autoschedule, he or she will click on the appropriate account. After the recipient's Google or Microsoft account is synced, he or she will see times with shared availability and times with conflicts to easily be able to schedule the meeting.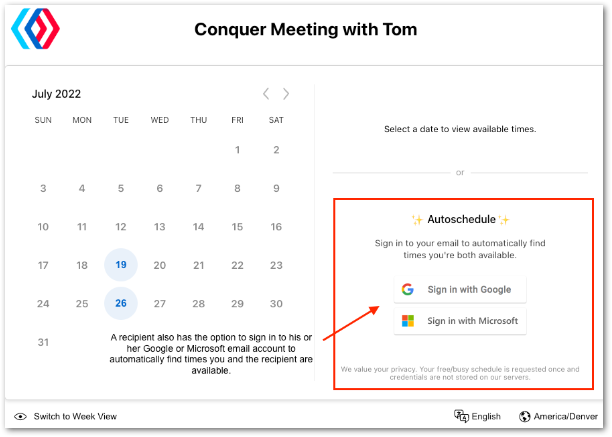 After that they will see the thank you screen: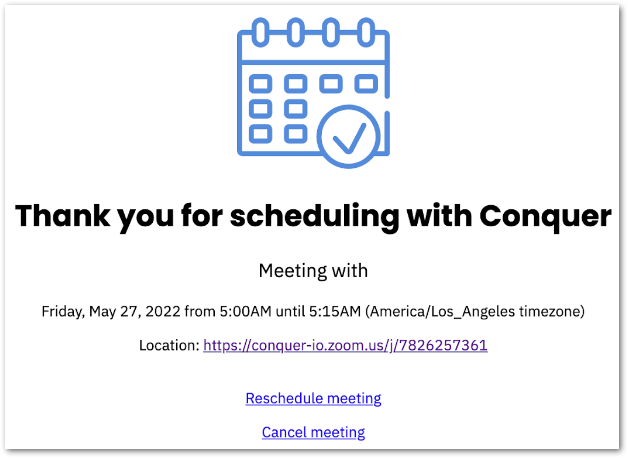 The recipient will get two (2) confirmation emails. The first will have all meeting details and the second will add the video conferencing link and or the physical address. The recipient will also have the option to reschedule or cancel the meeting by using the provided links within the confirmation email.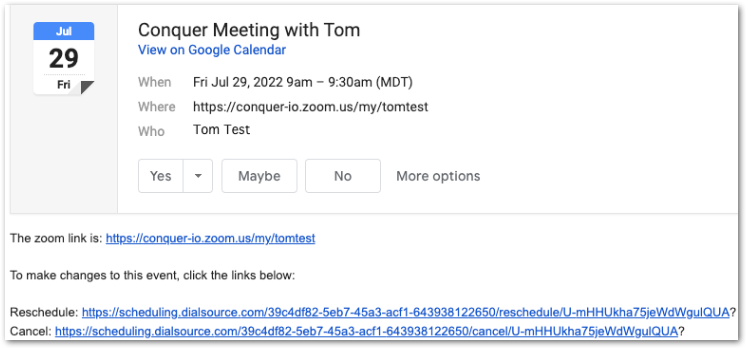 Error Messages
Recipients may encounter several error messages.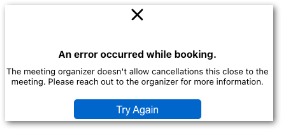 If a recipient tries to schedule a meeting using an expired link or tries to schedule another meeting with the same link after a meeting has already been scheduled, this error message will populate.