If emails are not sending from Conquer Cadence, there are a few things you can check to make sure everything is configured properly.
1. Make sure you have authenticated your email in the email component in Salesforce.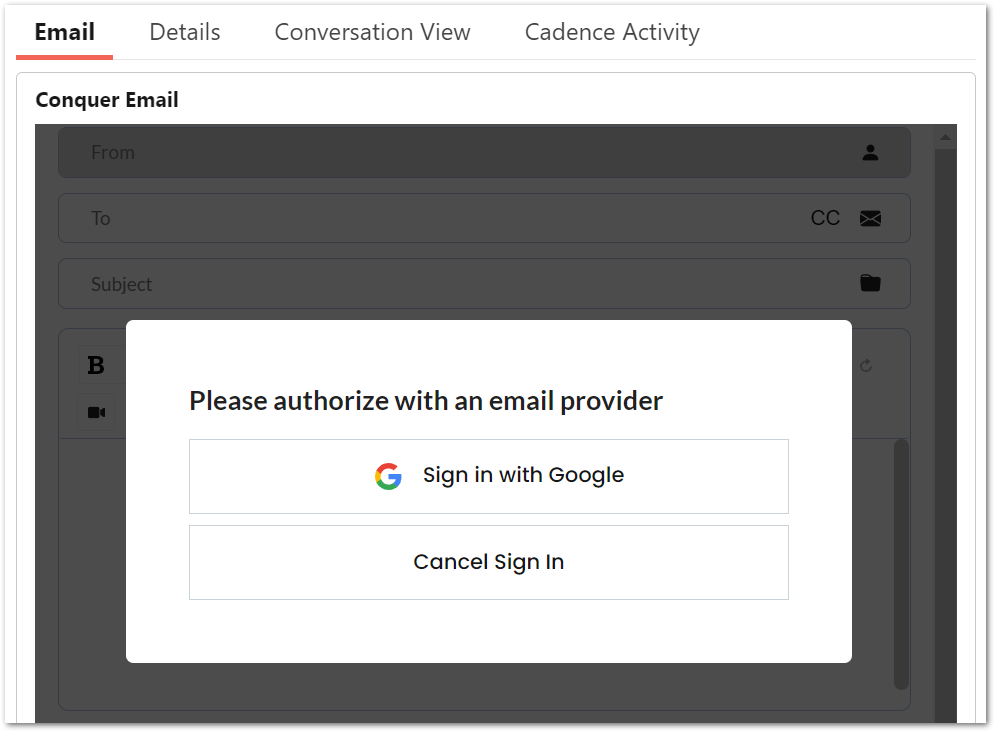 2. Once you have made sure that your email is authenticated, try to send a manual email.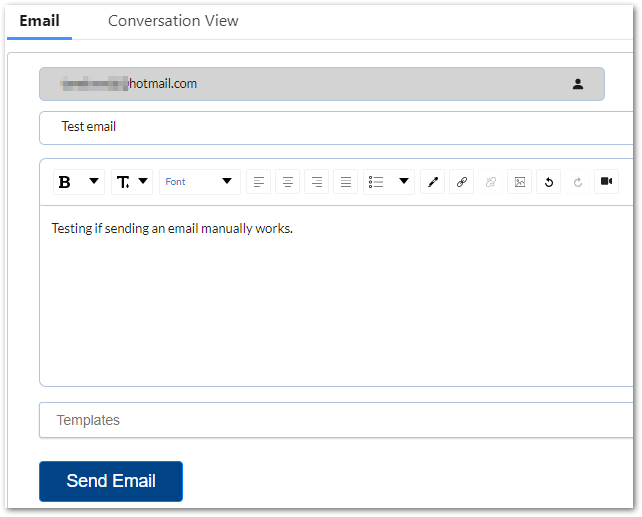 3. If sending the manual email works, unenroll and re-enroll the records.
4. If the emails are still not being sent, contact Conquer support.