If emails are not sending from Conquer Cadence, there are a few things you can check to make sure everything is configured properly.
1. Make sure you have authenticated your email in the email component in Salesforce.
There are times when you will need to re-authenticate your email. There are a number of situations that may prompt this need, including but not limited to:

Receives a new laptop/computer
Has been inactive for a period of time
Has changed their name/email address
Has updated their password
Employer/Company has changed the IT Security Policy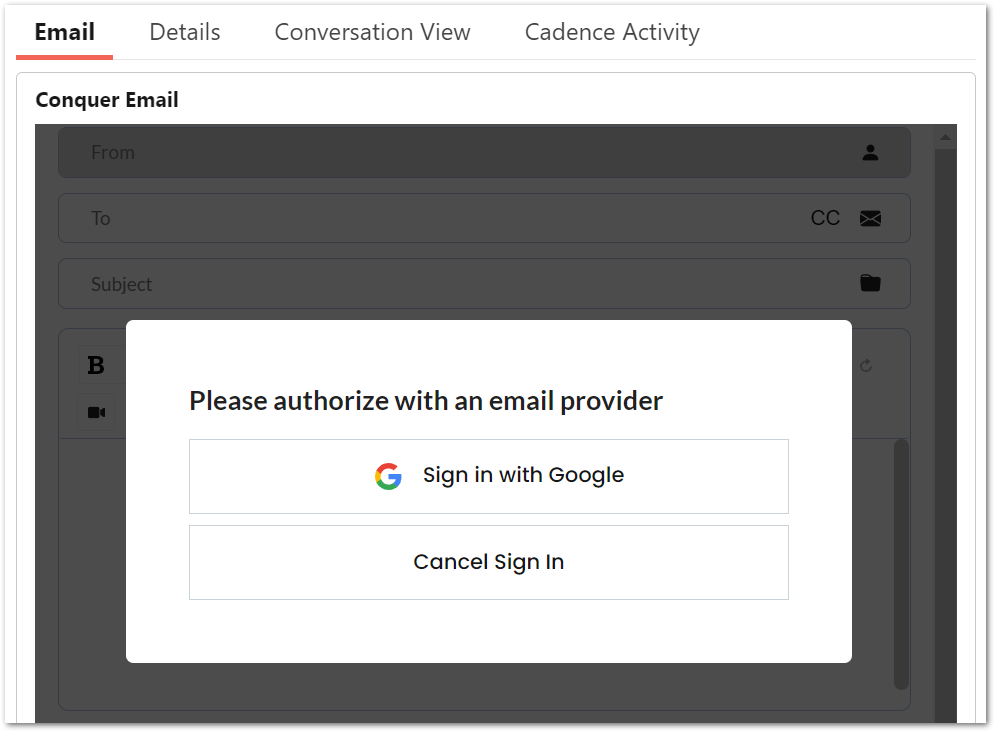 2. Once you have made sure that your email is authenticated, try to send a manual email.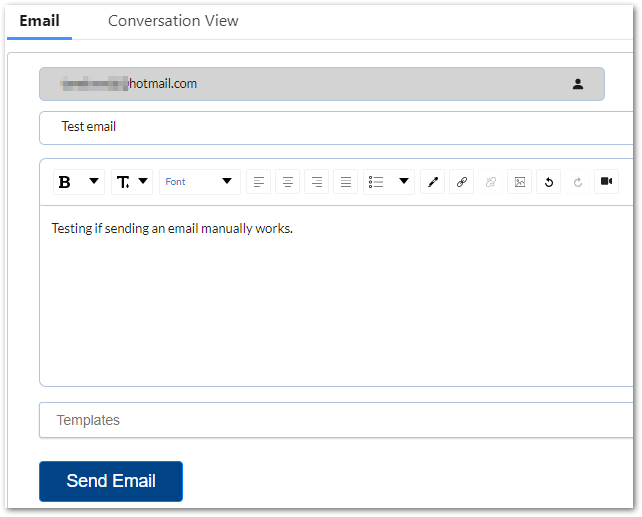 3. If sending the manual email works, unenroll and re-enroll the records.
4. If the emails are still not being sent, contact Conquer support.