Email templates allow you to use predefined content when sending email through Conquer Email for enhanced personalization while maintaining consistent messaging.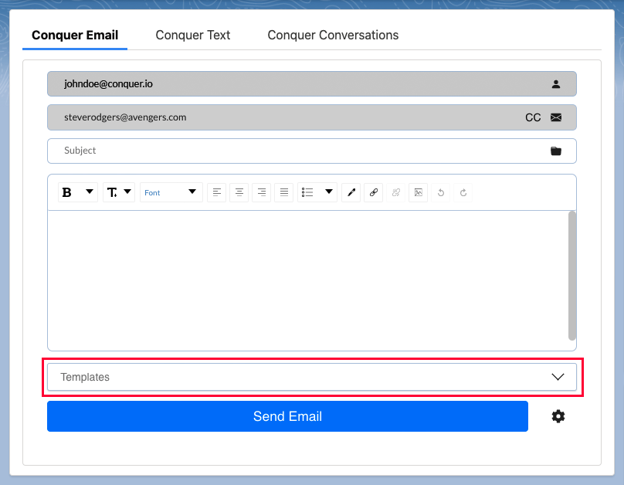 If you are sending an email inside a cadence, you may have an email touchpoint that already has a template assigned to it. You will notice this if you proceed with

performing the email touchpoint

, and a template automatically populates inside the email component. You can go to step 5.

If you do not see an email template automatically populating, that means there is no template assigned to this email touchpoint. Proceed with the steps below to select an email template.




From the Conquer Email component, navigate to the templates dropdown. You will see all the email templates that you have access to.

Select the template that you want to use in your email. Make any necessary changes as needed.
Note: You may select a template that contains a locked region. This means that the manager has locked this specific section of the template and it cannot be edited.

Once your email is ready to go, click Send to send the email.