Publish a new cadence for your organization once it's ready to be used by your users.
To publish Cadence, navigate to Cadence Management > Cadences > Create Cadence > Publish Cadence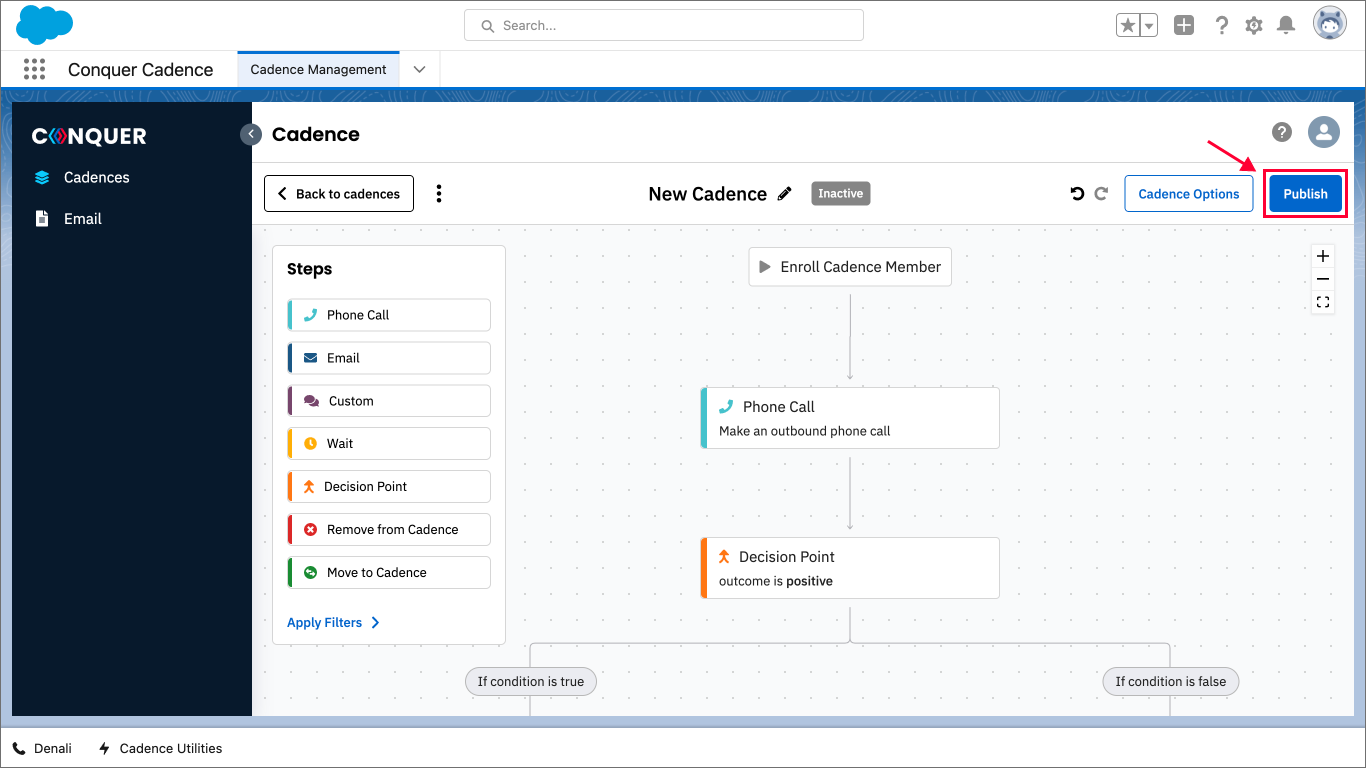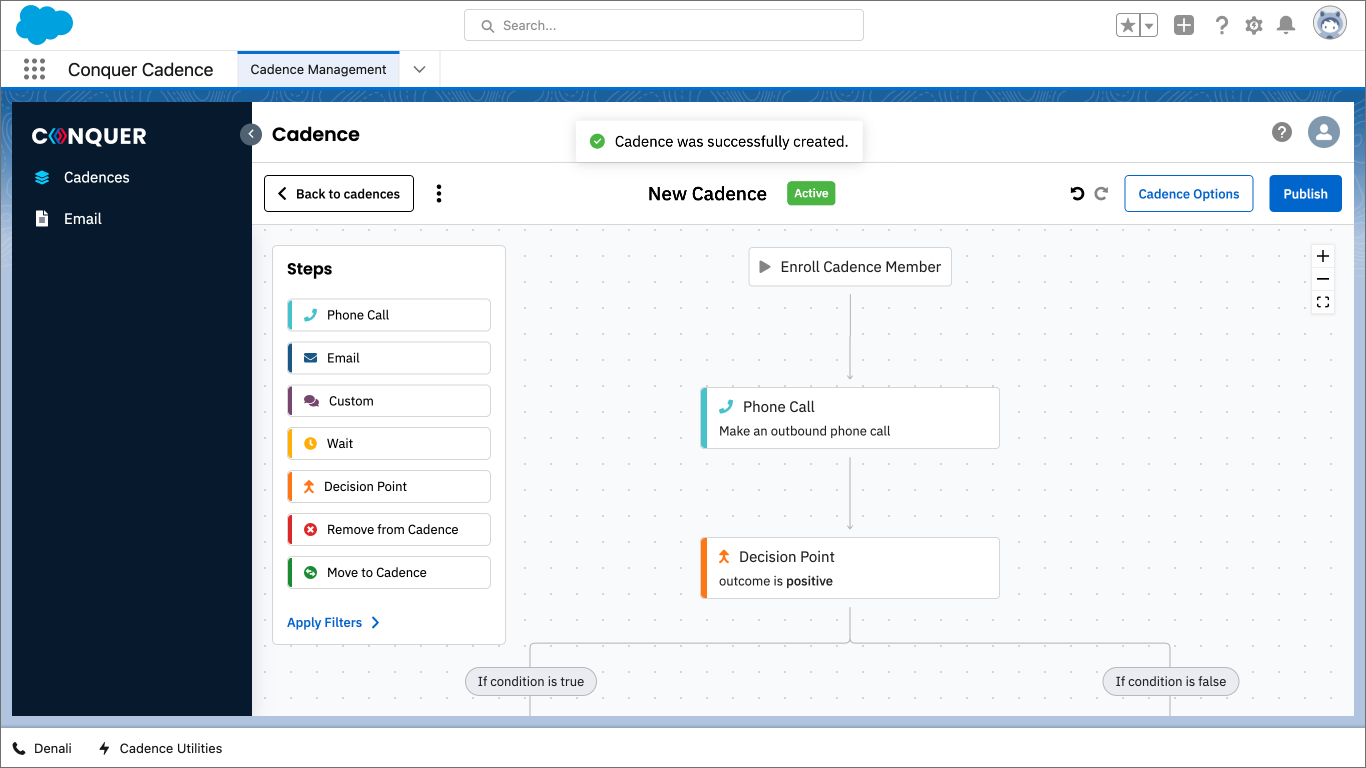 When a Cadence is published it can be made accessible to the assigned users. All errors most be resolved before publishing.