To reach Cadence Options, navigate to Cadence Management > Cadences > Create Cadence > Cadence Options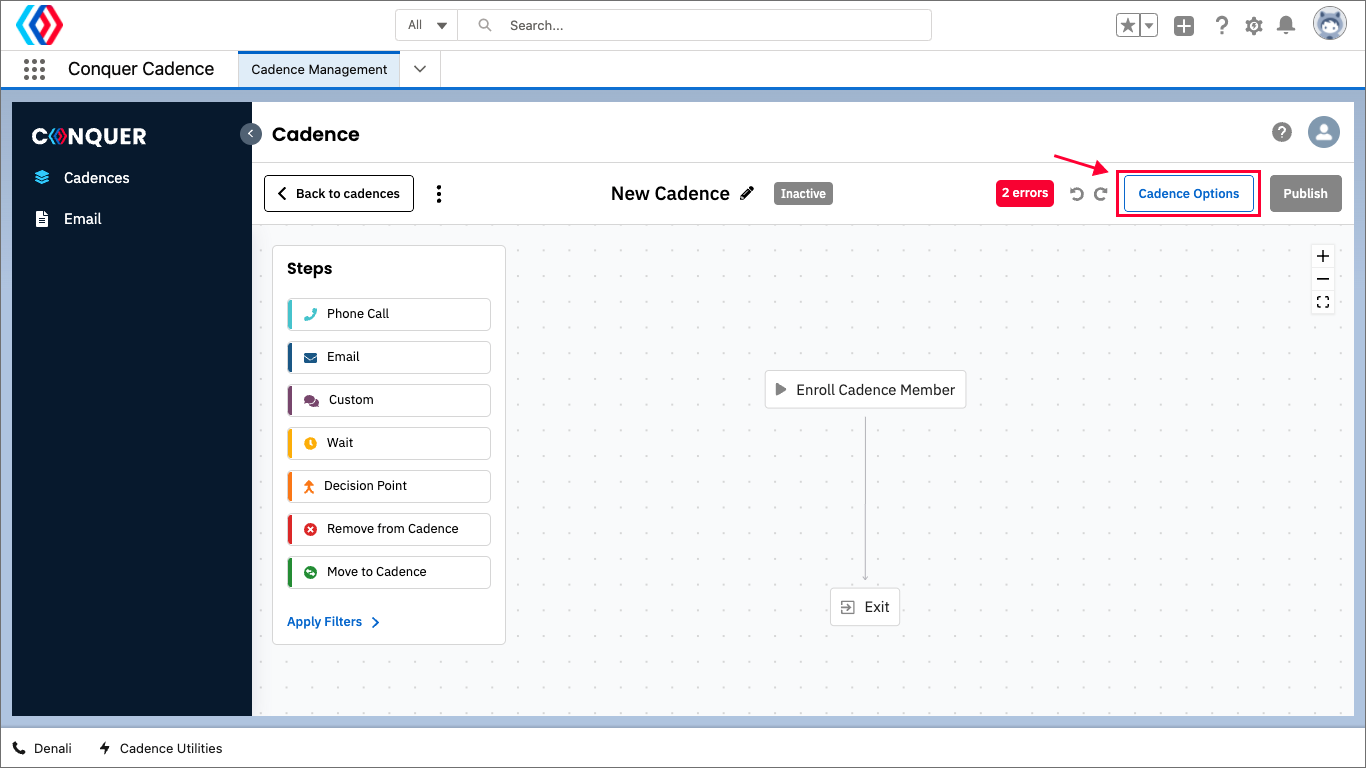 Here you can set the business hours, assign a cadence, and set the cadence type for your cadence so you can publish your cadence appropriately.
Business Hours
An organization's business hours, defined in Salesforce, are used to determine time intervals for wait steps as well as due dates on touchpoints. Business hours must be defined and selected before a cadence can be published. If business hours change, just swap them out on the existing cadence and any subsequent touchpoints will respect the new hours.
Time intervals for wait steps rollover if there is a break in business hours.
For example: If the Cadence has a Business Hours setting of Monday-Friday 8:00AM ET to 5:00PM ET, the creation of a touchpoint on a Saturday pushes the due date of that touchpoint to the next available business day/time, which is Monday at 8:00 AM ET/5:00 AM PT
Public Group Assignments
Configure cadence access using public groups. Additional permissions can be managed natively with Salesforce sharing rules.
Cadence Type
Set a cadence to be a standard cadence or a team cadence.