View and manage all existing cadences in your organization. This is the hub that managers use to strategically inventory and monitor cadences.
To start using Cadence, navigate to Cadence Management > Cadences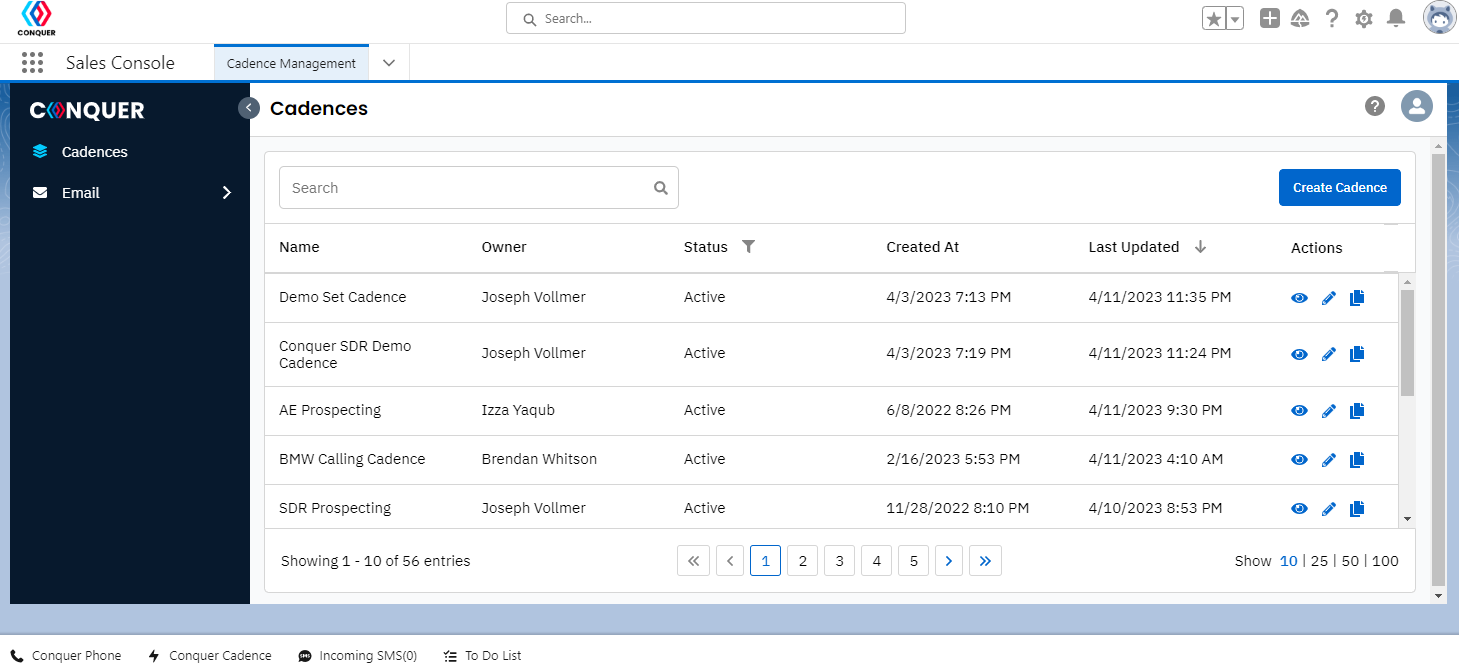 Here you can effectively monitor all cadences in your organization so you can get a brief oversight of all cadences available to prescribe to your users.
In the Cadence Table, you can Search for Cadences, see Cadence names, owners (person who created the cadence), statuses (active or inactive), and created at and last updated dates. You can also perform actions like create Cadence, view Cadence and duplicate Cadence. 
One thing to note, drafts cannot be saved before publishing.