An email step sends an email powered by Conquer Email. Managers can specify templates to be used when executing this step, with the option to send the email automatically.
To add an email step, navigate to Cadence Management > Cadences > Create Cadence > Add Email Step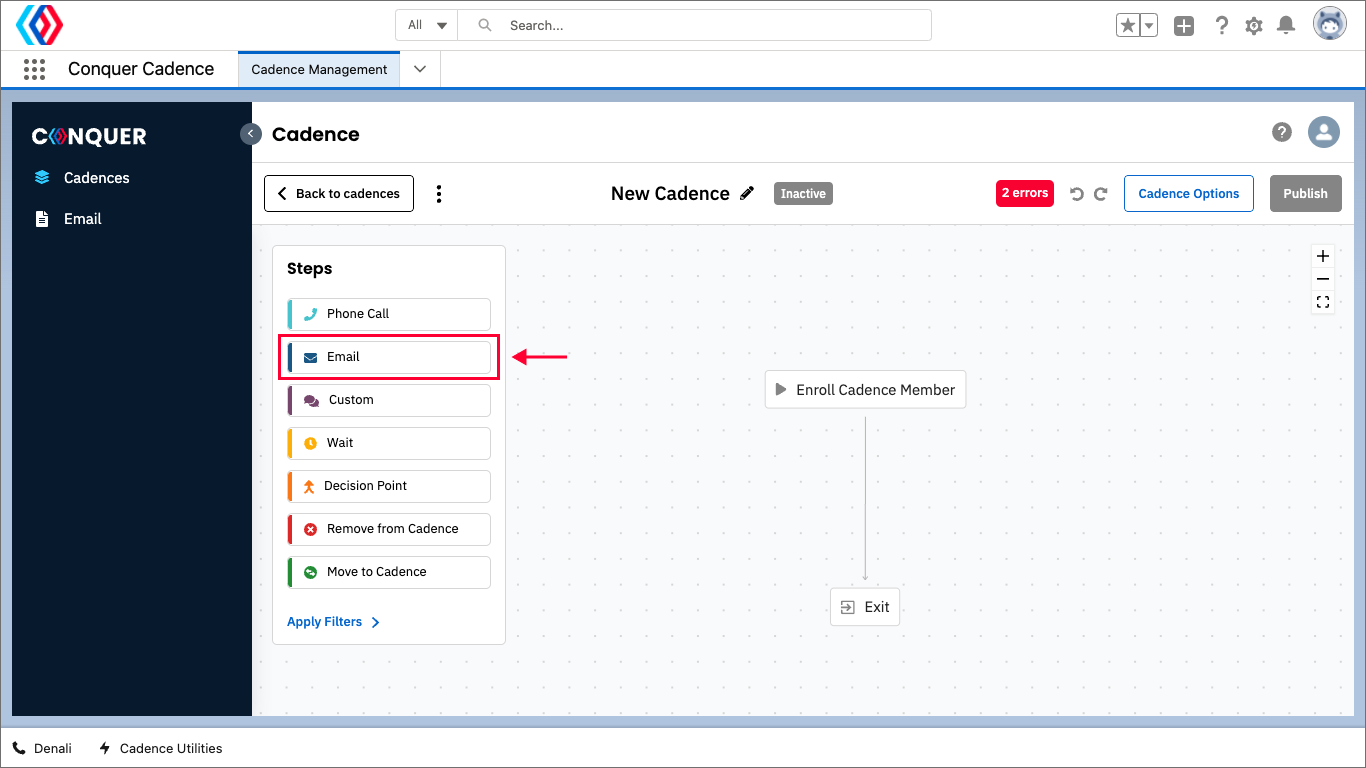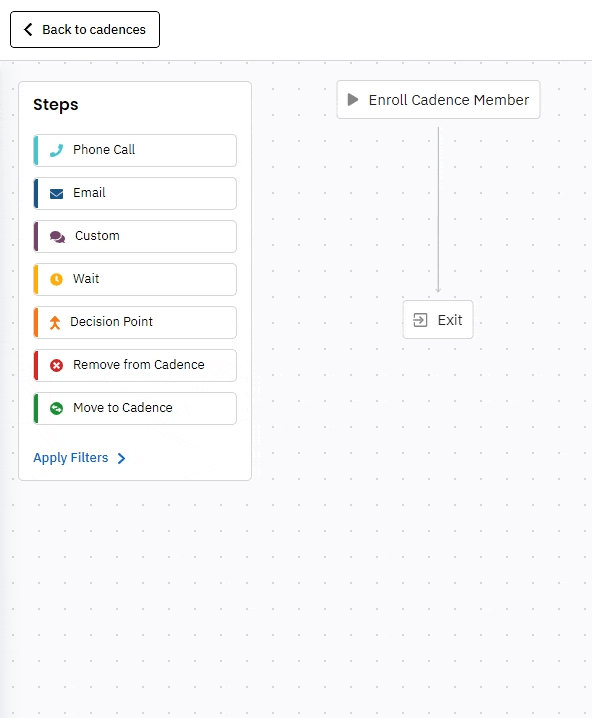 You can set up email steps in a cadence with a Email Template to make sure that you are delivering consistent messaging while at the same time adding instructions for personalizing the email as needed.
Options for this step allow you to name the email step and add instructions for the user.  Additionally, you can also select an email template and select to automatically send the email when the touchpoint is due if you so desire. Clicking the 'eye' icon will allow you to preview the email template.
You also have the ability to assign your Conquer Flow to the email step within the Cadence Builder.