A wait step in a cadence waits for a specific amount of time or for a specific condition to occur before proceeding to the next step. Wait steps start based on the previous touchpoint's completion.
To add a wait step, navigate to Cadence Management > Cadences > Create Cadence > Add Phone Call Step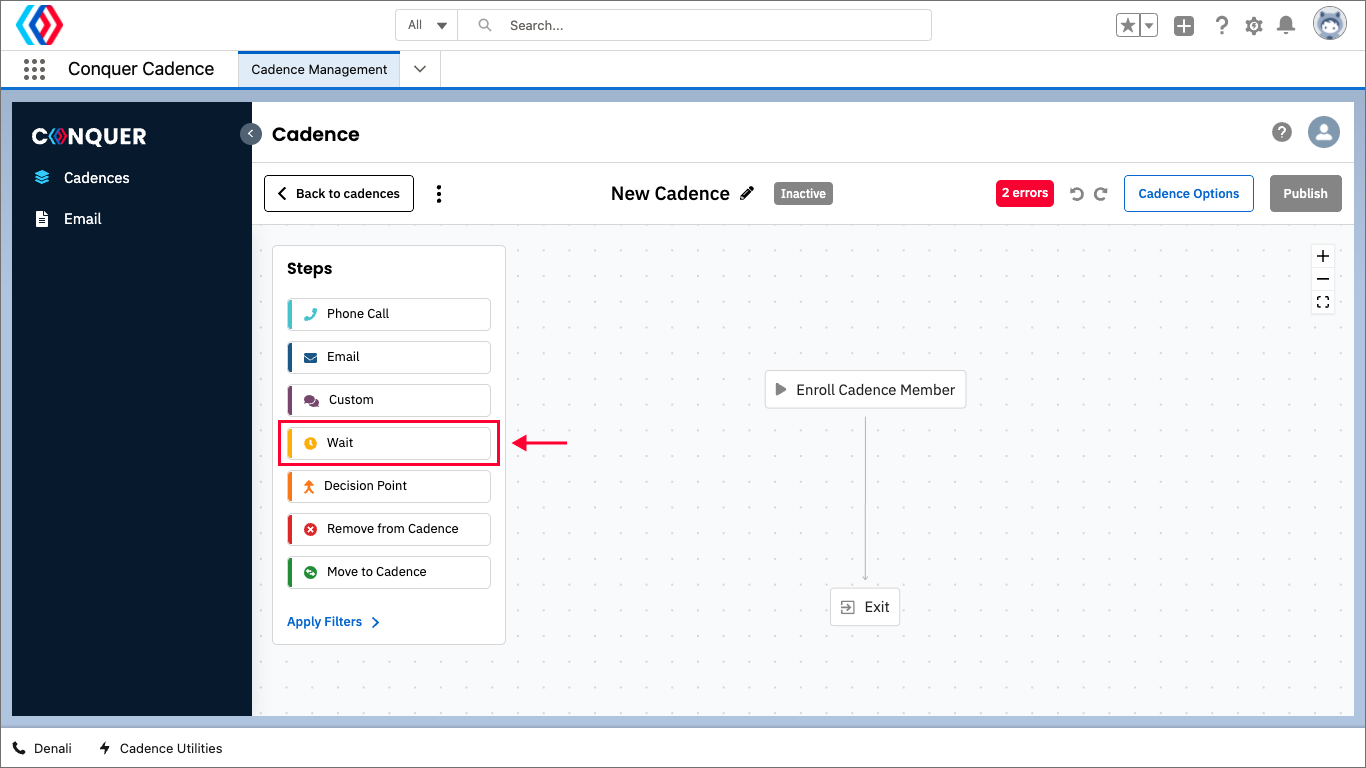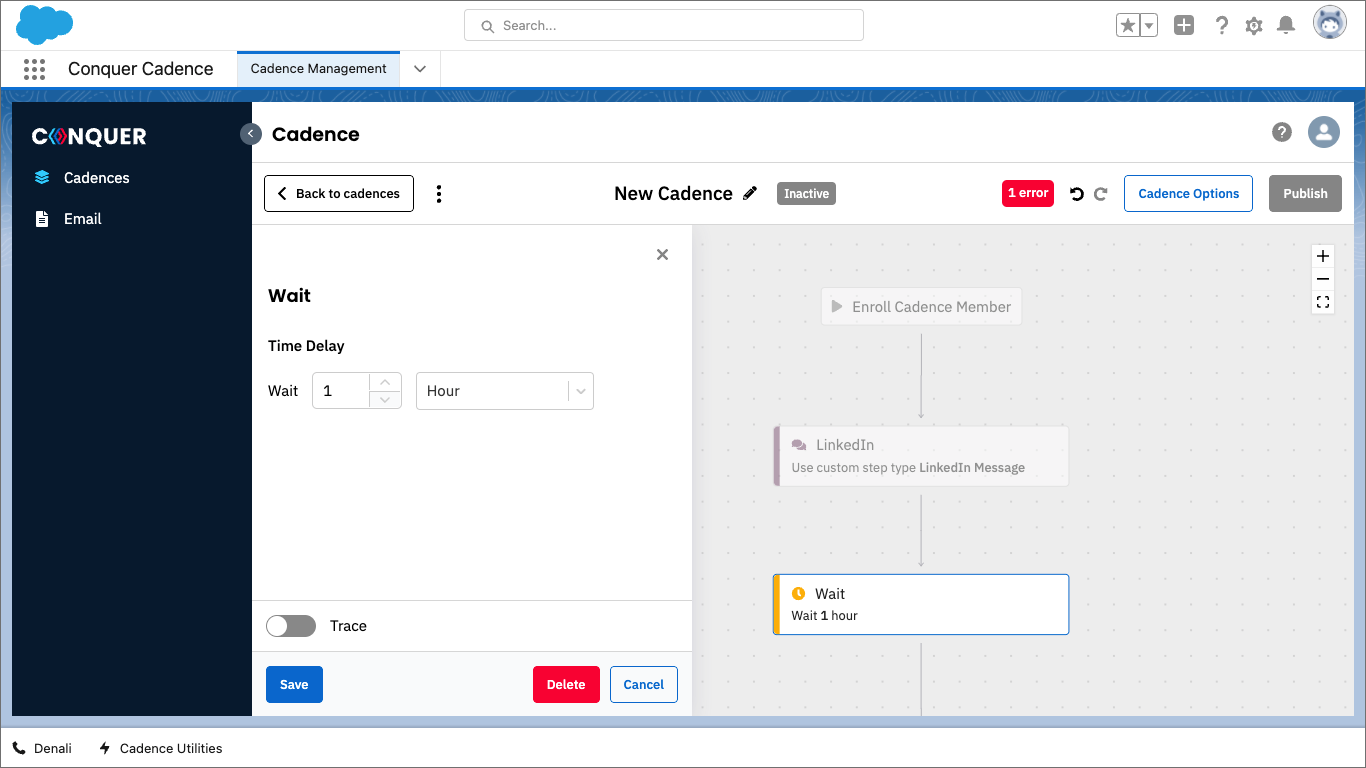 Here you can assign due dates on touchpoints to ensure that a user knows the deadlines that need to be hit for important customer touchpoints.
You have the options to set wait time period for decision points based on hours, days, or weeks and set due dates for cadence touchpoints. It is important to note currently that assigning due dates via the wait step is not intuitively communicated to the user.
Note: Decision Points do not 'tie into' Business Hours - this is due to the fact that we want to be watching for email replies/opens for the duration of the wait timeframe, not just within the Business Hour timeframe. Example: Business hours is 8-5, email is replied to at 7 PM, it would not be seen if we were only looking during Business Hours.