A Phone Call step is a step in a cadence for making an outbound call. Call instructions can guide the objective of the call, what to say, and the actions to take if the call goes unanswered.
To add a phone call step, navigate to Cadence Management > Cadences > Create Cadence > Add Phone Call Step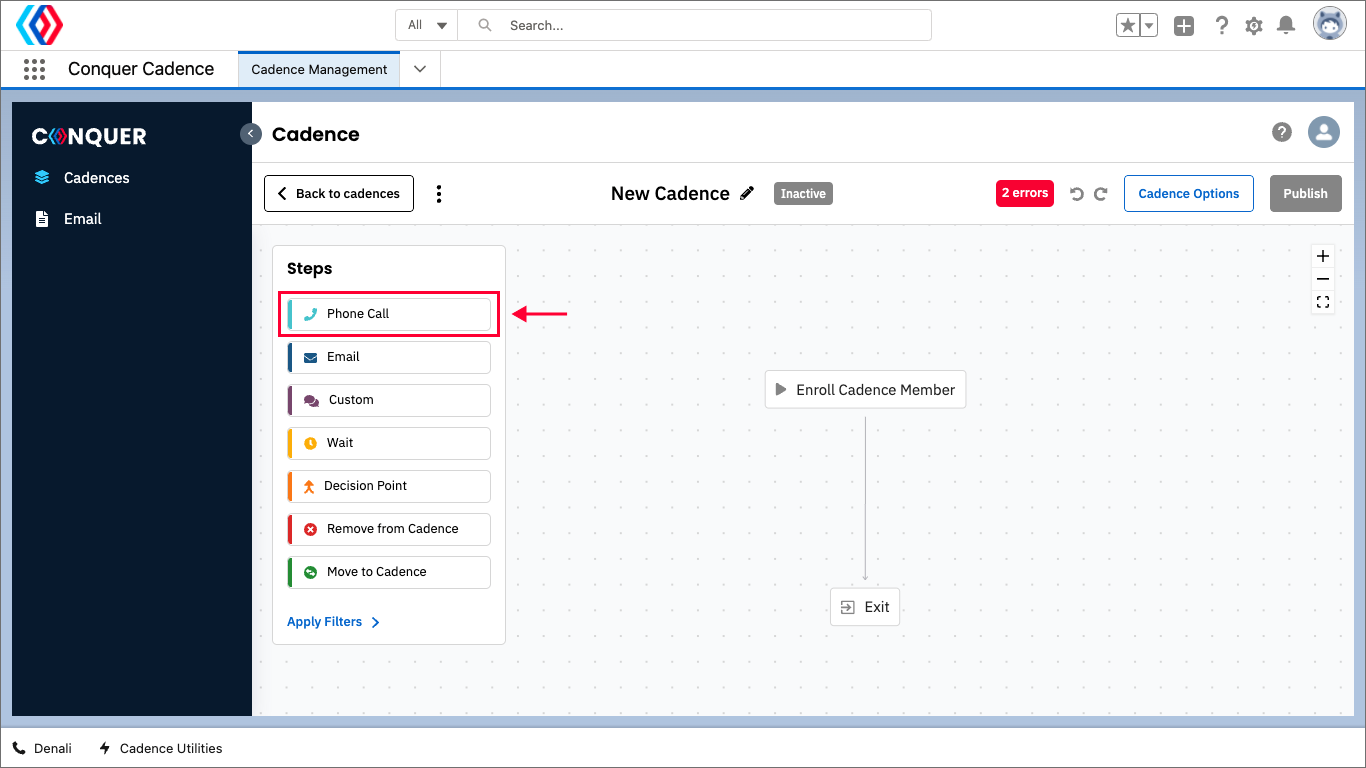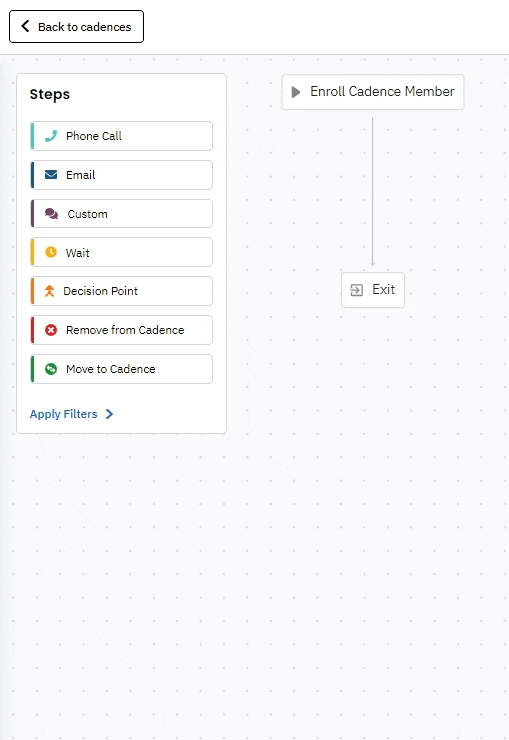 Here you can set up phone call steps for users to initiate phone calls in your cadences while utilizing Conquer Voice along with detailed instructions as a guide or call scripts for users to follow while they are performing their phone call steps.
You have the options to name the call step and add instructions for the user. You also have the ability to assign your Conquer Flow to the email step within the Cadence Builder.