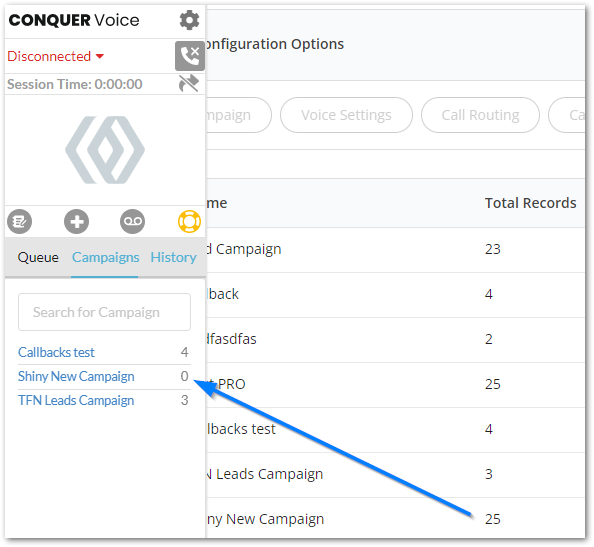 The number displayed in the Campaign Manager shows the total number of records in the Campaign. The number in the softphone shows the number of records that are available to dial for the viewing user at the moment they are looking at the softphone. The number of records available in the softphone will almost always be lower than the total number of records in the Campaign, typically for one of the following reasons:
If it's early in the morning or late in the afternoon, records that are currently outside of the Campaign start and stop times will not be available to dial. The timezone of each record is calculated based on its respective area code.

If a record was called recently and Dispositioned but is still in the Campaign, it won't be available until the Recycle/DNC time on the Disposition expires;

If a Campaign uses Record Owner Distribution, users will only be able to dial records that they own.