To view all of the cadences a Salesforce object is presently enrolled in, navigate to Cadence Actions > Active Cadences.  Based on and agent's group settings as configured by managers, they may or may not see ALL the active cadences for the Salesforce object.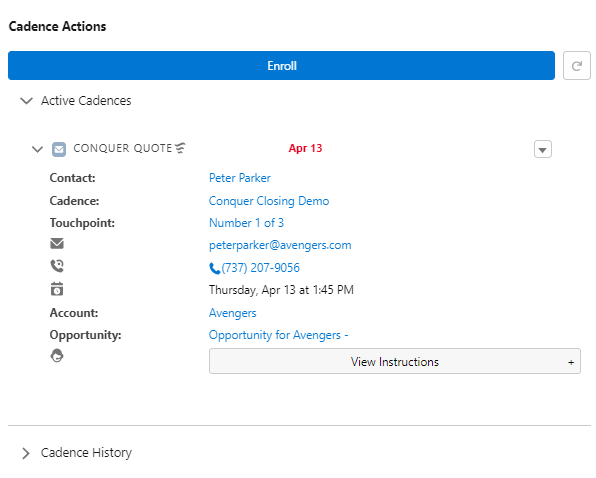 The Cadence Actions component is located on a record's page in Salesforce.  This could be a contact, an account, a lead, an opportunity, or another object type that your admin has configured. Your Active Cadences will be displayed by default along with the details listed in the capabilities section above.
For each active cadence the record is enrolled in, you can view: Cadence Name, Touchpoint Name, Lead/Contact/Account/Opportunity Name Touchpoint Number, Lead Phone Number, Touchpoint Due Date, Touchpoint Instructions, Actions Dropdown.