A Custom step in a cadence is used to add functionality for additional activities or channels. Connect this step with additional capabilities made available through Salesforce integrations using an API-first approach.  
Note:  Before they can be utilized with a cadence, you must first Create a Custom Step and configure it.
To add a custom step, navigate to Cadence Management > Cadences > Create Cadence > Add Custom Step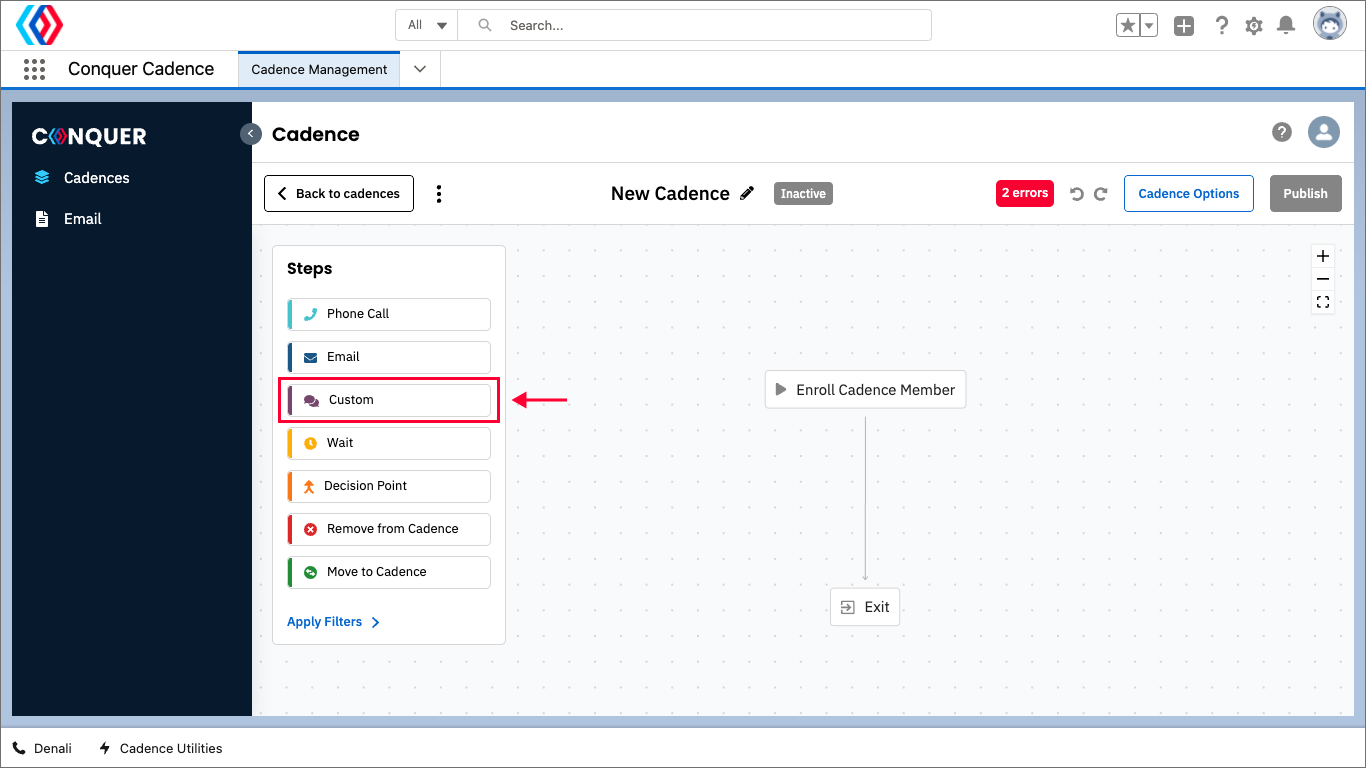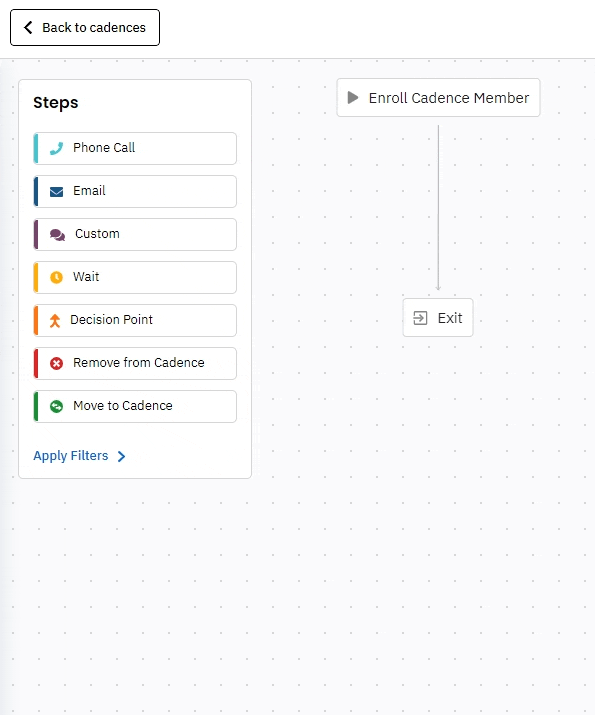 Create flexible cadences by creating custom steps to account for LinkedIn messaging, SMS, Fax, Social (Facebook, Twitter, etc.), Video, or any Salesforce integration for users to utilize a variety of touchpoints to engage customers.  Before they can be utilized within a cadence, Custom steps need to be created and configured.
In addition, you can make use of any Salesforce integrations (such as the LinkedIn Navigator) for more revenue channels.
You have the options to name a custom step and add instructions for the user. As well as select the custom step type as defined by the organization (configuration required first). You also have the ability to assign your Conquer Flow to the email step within the Cadence Builder.