The recommended way to perform advanced post-call automation in Dynamics is to use the Processes. Create one Process per Dynamics entity. This example will use the Lead entity. Give the Process a name and set it to start when a Record fields change (Call Disposition).

Click "Add Step" button and choose Check Condition. Start the process when a record is created or edited: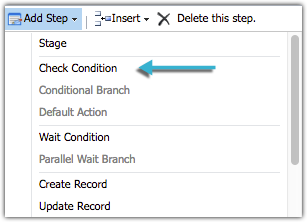 Each Disposition will correspond to an action group in the Process. Click into the Condition hyperlink.

The criteria are defined by the field that Conquer automatically updates: Call Disposition Equals [Disposition Name]. Once the criteria is set, click on the Save and Close.


Field Updates
The most common form of post-call automation is to update fields on the record. To update fields, click "Add Step," then for the Action Type select "Update Record." For "Update," select the Regarding Lead Record.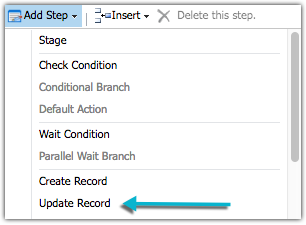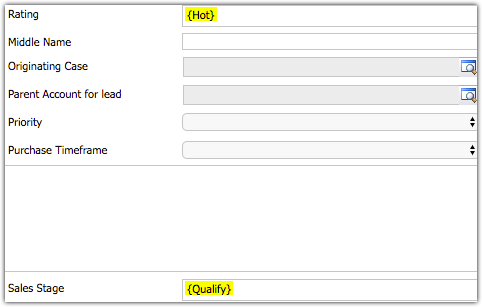 A single "Update Record" action can update as many fields as you like on the record. To update the fields, go to Set Properties and click on each field and assign the new value for updates.

Scheduling a Follow-up Task
Another common use of post-call automation is to have a Disposition automatically schedule a follow-up Task. To create a Task, click "Add Step," and select the Action Type "Create Record." Give the action a name and select "Task" from the Create dropdown.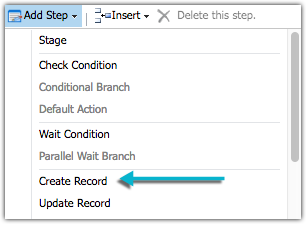 To assign the task to the rep who clicked the Disposition, click on Set Properties and set the Owner field to Created by (Delegate)(Phone Call). To set the Due Date, go to the Due field and set the date. In this case, we chose 7 days, so input 7 Days after Record Created on(Phone Call) and click Save and Close.