Outbound Call Linking
Outbound call linking allows you to link an outbound call to a different record than the one you initially placed the call to. For instance, if you call someone who is out of the office and reach their coworker instead, you can link the call to the coworker's record by locating the record you'd like to link to in Salesforce (using Salesforce search if needed) and clicking the link button.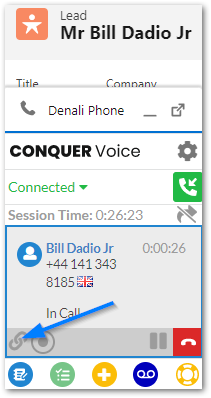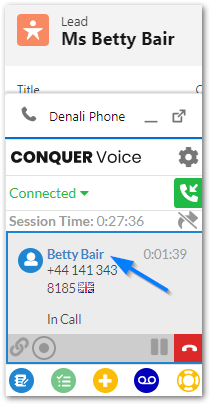 Inbound Call Linking
To link an inbound call to a record, click the Link button. This will link the call to the record you are currently viewing in Salesforce.
Once linked, the call will display the record's name rather than "Unknown Caller."
In order for the disposition to log correctly, you must link the call to a Salesforce record. If you select a Disposition on an inbound call without linking, it will log as "DialSource Unlinked Inbound Call" and not be associated with the record of the person you spoke with.
If needed, you can create a new Salesforce record prior to selecting a disposition. Once the call is linked to a record, proceed exactly as you would with an outbound call. You must link your call in order to select a disposition.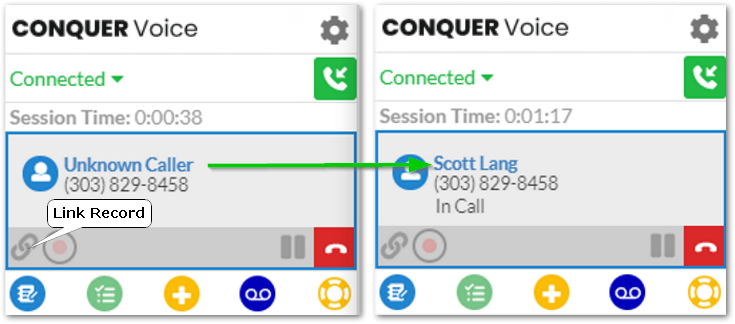 Double Linking
Double Link was previously part of the Conquer Voice for Salesforce "secret menu," but now it's official for anyone who wants it. This feature allows a call to be associated with both a "who" object (Lead or Contact) and a "what" object (e.g. Account, Opportunity, etc.) with a click of a button. The most common use case would be to associate a call with both a Contact and an Opportunity.
Double Link is enabled on the back end for your account. Currently there is no front end indicator that the feature has been enabled.
Using Double Link is simple.
First, place your call to the person you need to speak with. Then, while on the call with that person, navigate to the second record that you want to link the call to and click the Link icon: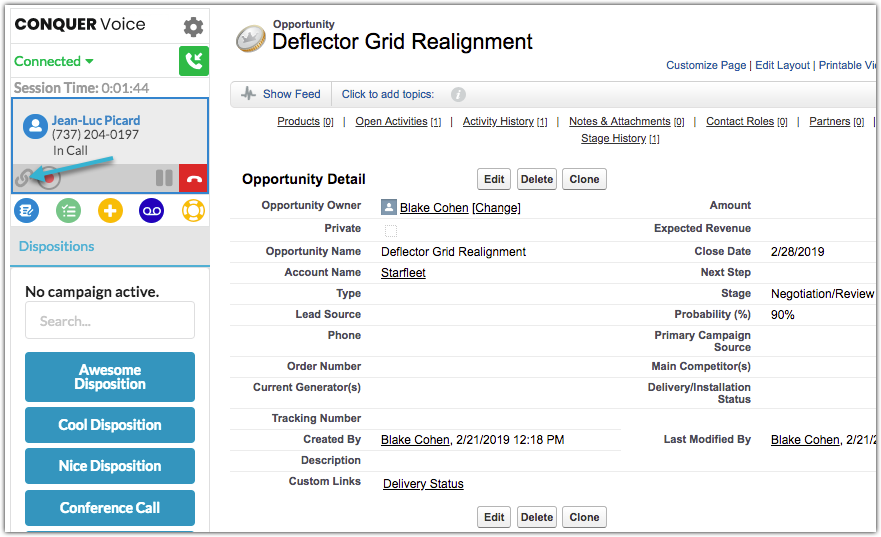 The name inside the dialer panel will update to show the name of the second linked record: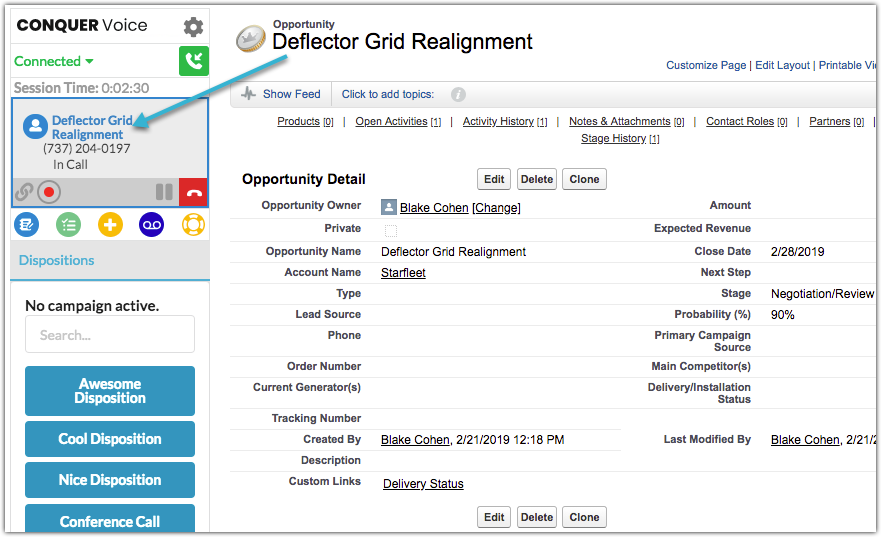 Complete the call and select the appropriate Disposition as normal. After completion, the call will be associated with both records. In the Standard package, the association will show up on the Task in the "Name" and "Related To" fields: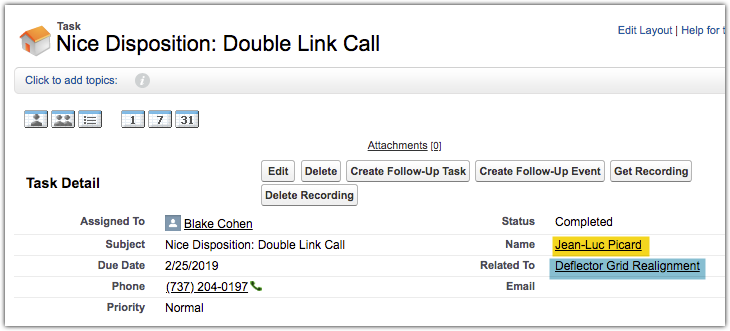 In the Enterprise package, the association will appear in the appropriate Object fields on the DialSource Action Detail: