Top of the dialer is cut off
If you are having issues seeing the top of the dialer because it is cut off like in the screenshot below, you probably are working on a laptop that has a low screen resolution.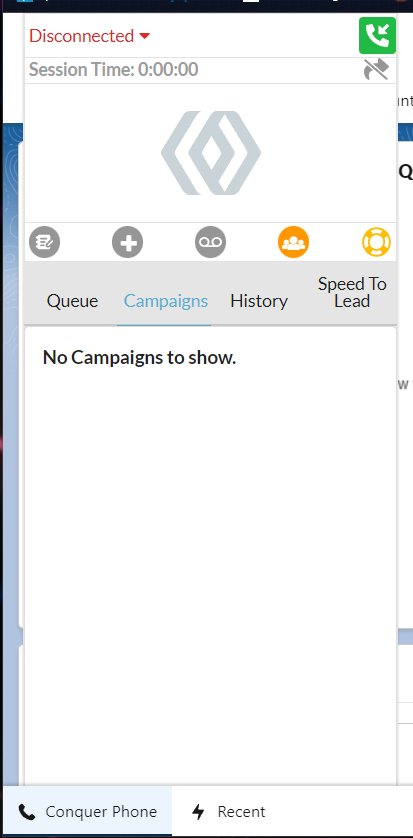 You can resolve this issue by following the steps outlined here:
Click on the browser to make sure it is the active window.
Press Ctrl and "-" at the same time, a couple of times.
If items become too small, you can press Ctrl and "+" to make them larger. 
Pressing these keys causes the browser to zoom out a bit so that you are able to see more of the page. If you are having issues still, you can Report an Issue through the dialer to get more help.