Conversation View empowers you to view phone calls, SMS and email messages inside Salesforce so you can track Conversations that were performed with Leads, Contacts, Opportunities, and Accounts in a Cadence.
Viewing Conversation History
To start viewing sent and received emails inside the Conquer Conversation View component, navigate to a record enrolled in a Cadence with an active email touchpoint.
Perform the email, call or SMS touchpoint on your record of choice.
Navigate to Conquer Conversation view. The action that you just took will appear. Additionally for the email, the email will be stored in the Sent folder of your personal inbox.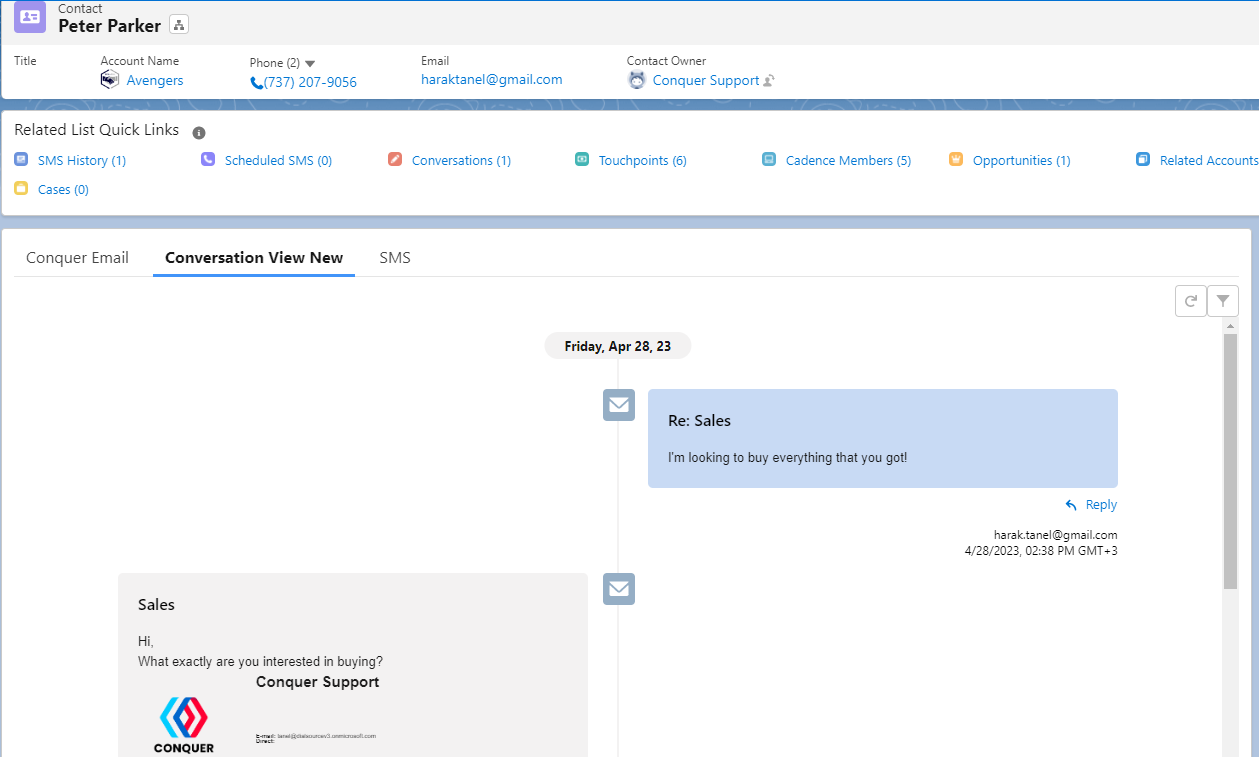 Viewing Received Conversation
When the record replies to your email, gives you a call or sends an SMS, the reply will appear on the right side inside Conquer Conversation View.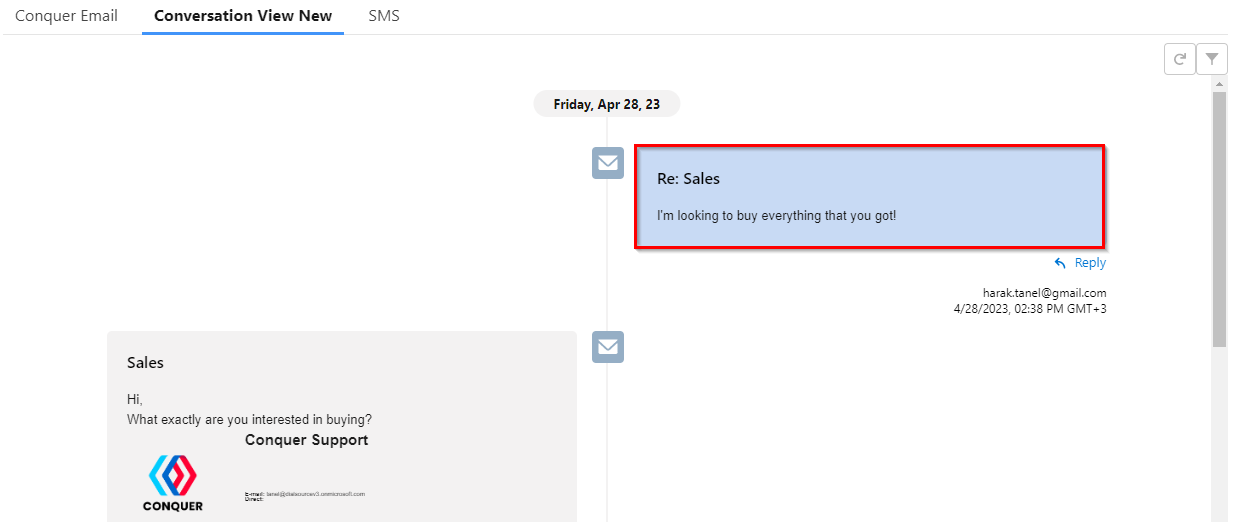 Additionally, you will get a notification in Salesforce when a record has sent you an SMS.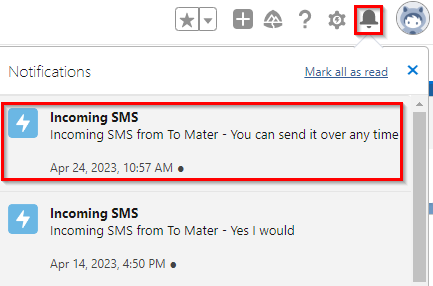 Actions inside Conversation View
You have the ability to reply to email. Clicking the Reply button will open up Cadence Utilities and the Docked Email Composer. 

Clicking on the email body will open up that specific email thread in a separate window.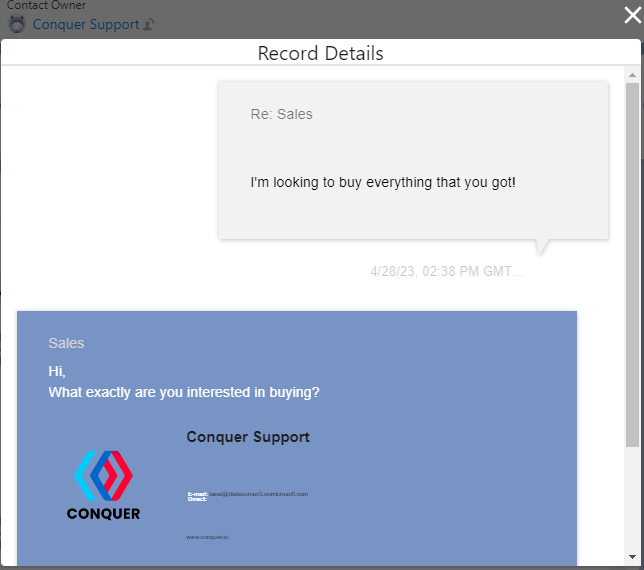 Clicking on the body of the phone call will open up the Record Details page for that call. In it is a clickable phone number of the record and a link to the DSA of the call.