You can filter out conversations by the date they were created to find a message that was sent or received during a certain timeframe using the Conversation View filter. You can also search conversations by keyword.
Filter Conversations
To filter conversations by date created, click on the calendar icon on the top right hand side of the Conversation View component. This will open the filter dropdown.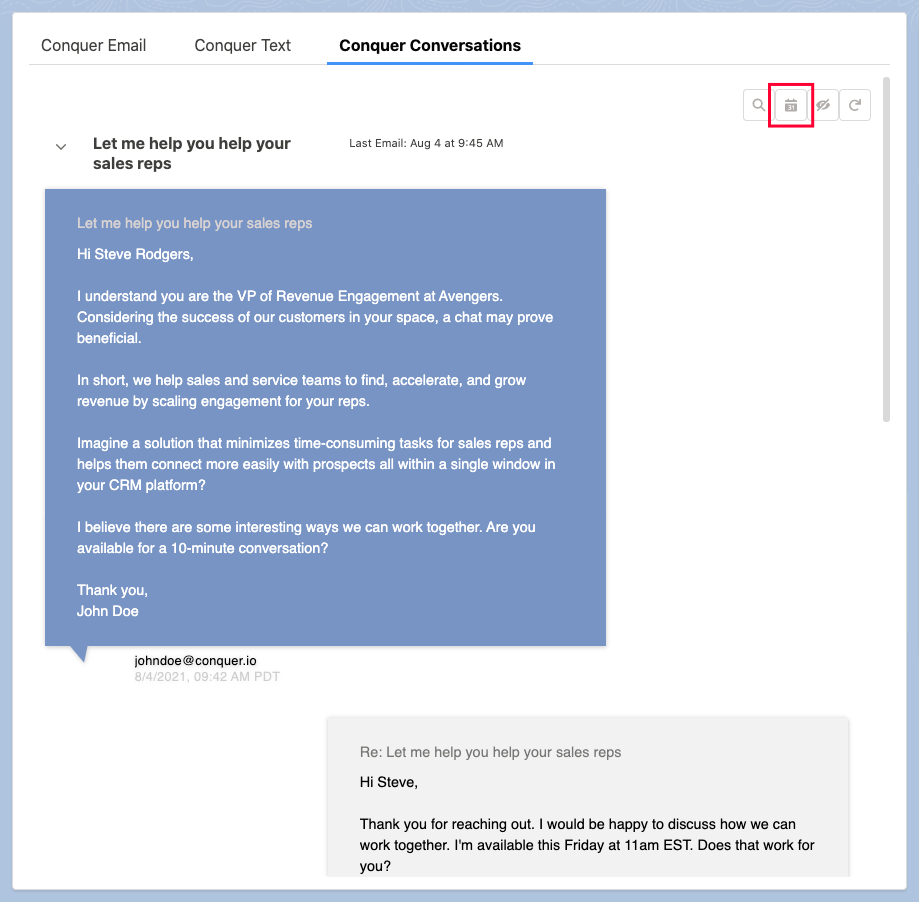 In the dropdown, you have options to filter by All Time, Today, This Week, This Month, or Custom. Select a filter you want to filter by.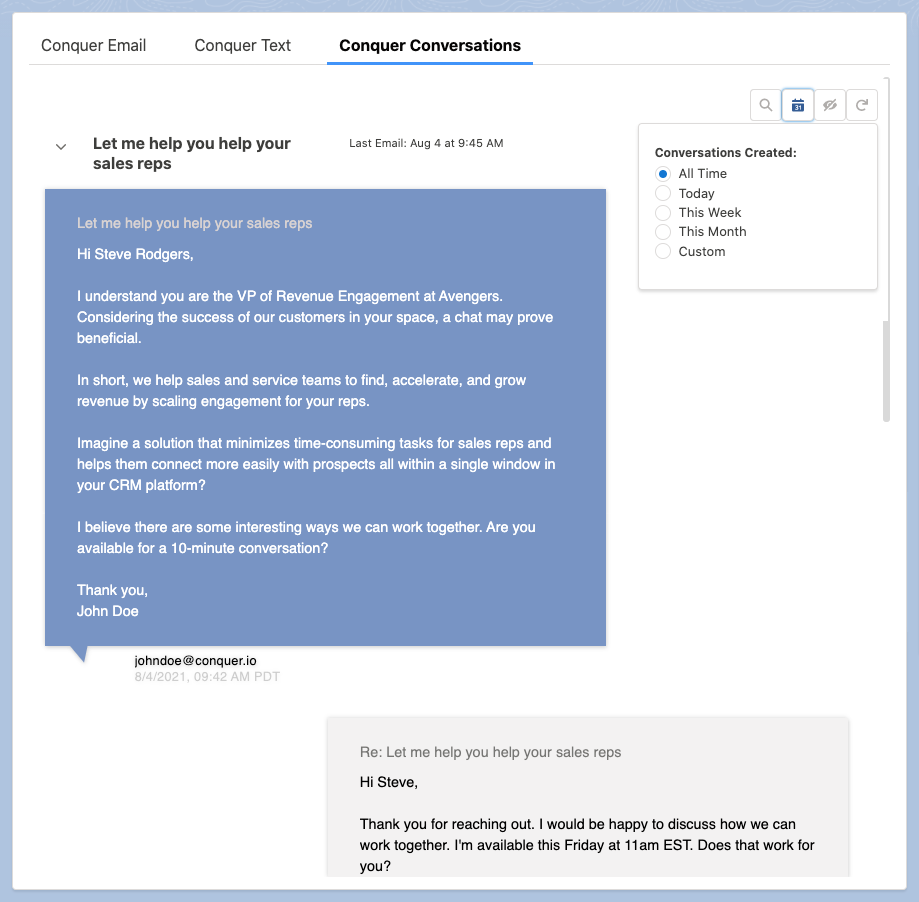 For using the Custom option, enter a Start Date and End date, then click Apply.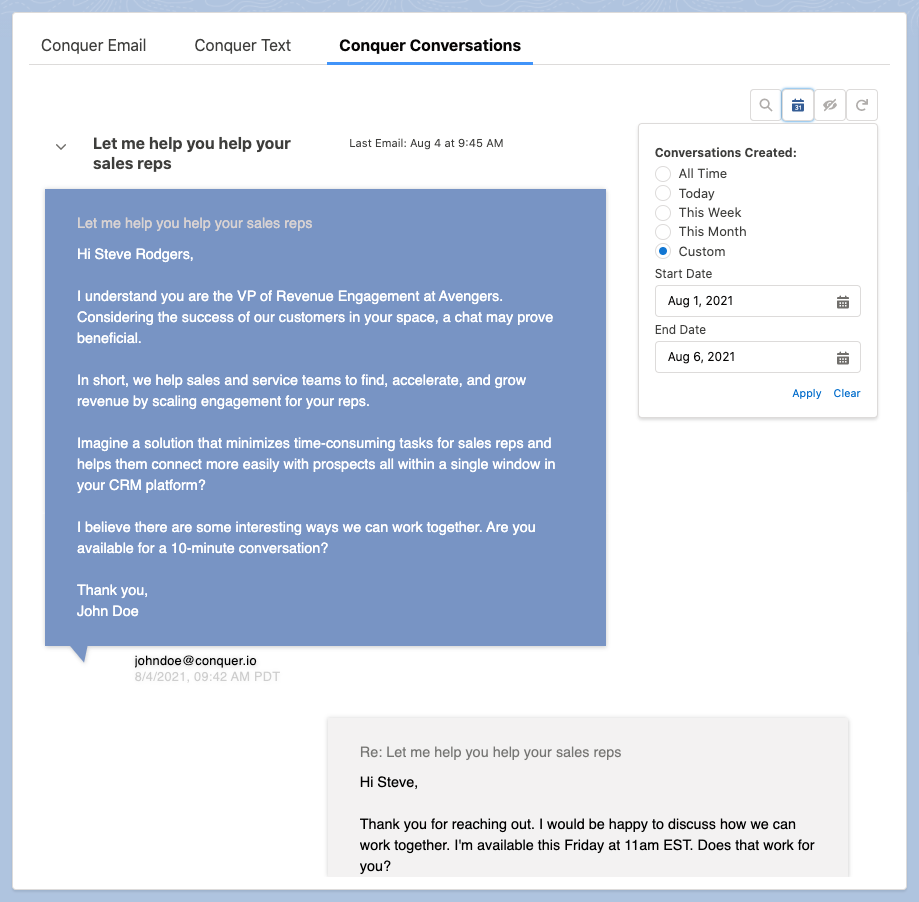 Conversations are filtered automatically to your selected filter option.