Many of our customers upvoted a feature related to in-ear ringing, providing feedback on how the current in-ear ringtone for Call Waiting and agent experience could be improved. For the first iteration of this feature, we have added user friendly in-ear ringtones for our customers who use Inbound. Your CRM administrator is now able to define the in-ear ringtone for when your agents are receiving an inbound call. They may choose between three options for the in-ear ringtone for Inbound calls:
Ring
Beep
Double Beep
Previously, "Ring" was the only available option. The "Beep" and "Double Beep" are new additions that will play an audible beep or double beep at 4 second intervals for Inbound calls. To modify these options, your CRM Administrator would simply:
Navigate to DS Management
Click on the Inbound DID tab
Select Options and then choose the Ring Tone

The second iteration of this feature (planned for a future release) will include the ability to configure your in-ear ringtone for call waiting.
Note: The in-ear Ringtone is only applicable for the "Headset Audio Notifications" option. The browser-based audio notifications will only play the "Ring" tone at this time.
To set ringtones in Denali Workspace, if this is an option for you, you will want to navigate to the extension section: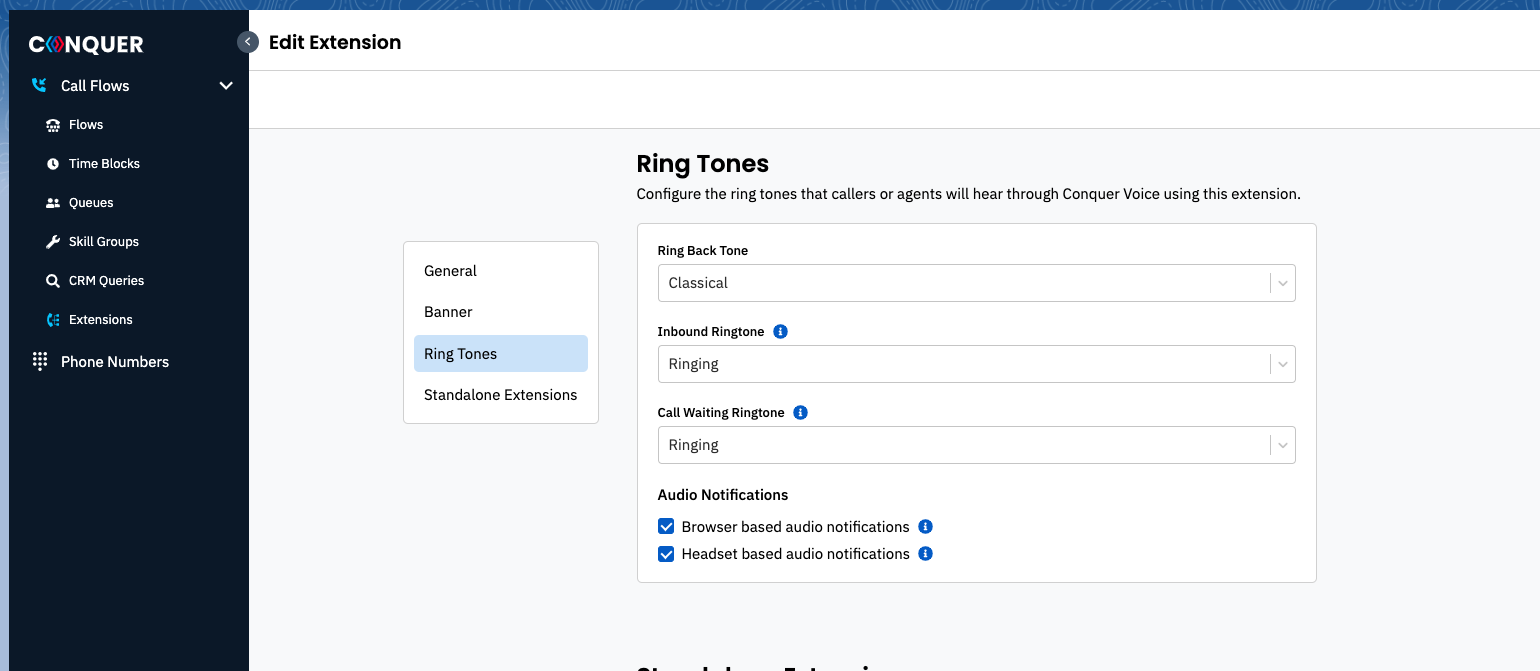 If you occasionally are working in multiple tabs that don't include the CTI panel, you may want to enable browser notifications in Chrome to ensure you hearing ringing. Here is an article on how to do that: Enabling Browser Notifications in Chrome