Dispositions can be found in Denali Workspace > Voice > Dispositions.
Create Disposition
In order to create a new disposition click Create Disposition.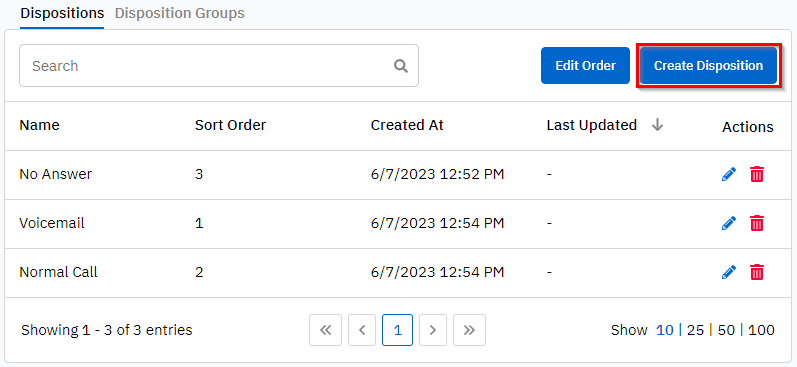 You will then see a list of options to configure.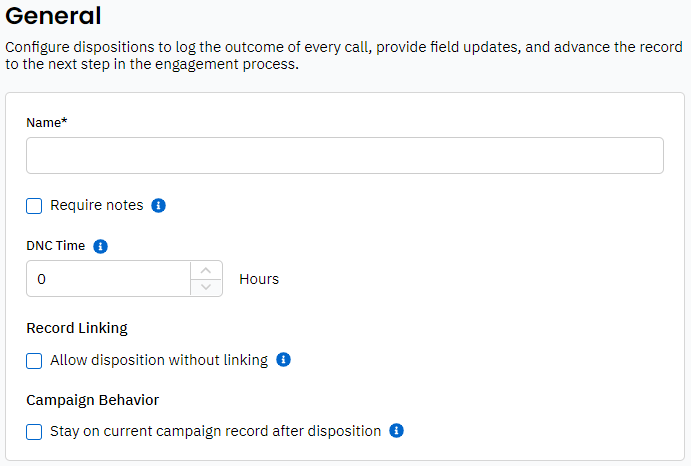 Name - Name of the disposition, this field is required.
Require notes - Pops up the notes box when an agent dispositions a call.
DNC Time - The amount of Do Not Call time in hours applied to the record by the disposition.
Record Linking - Disposition will be available on unlinked inbound calls.
Campaign Behavior - Allows calling multiple numbers on a record in a campaign before advancing to the next record.
When you have done configuring the settings, click Save in the top right corner.
Dispositions Table
Dispositions you have created will be added to the list of dispositions where you can see the following: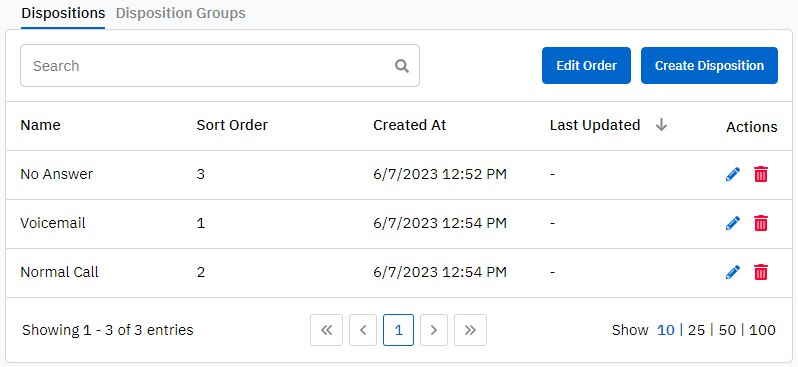 Name - Name of the disposition.
Sort Order - Shows in which order dispositions will show up in Conquer Voice phone. To change the sort order, simply click on the Edit Order button and drag the dispositions into the correct order.
Created At - Shows the time when the disposition was created.
Last Updated - Shows the time the disposition was last updated.
Actions - Clicking the Edit(pencil icon) allows you to edit the options that were first configured during the creation of the disposition. Clicking Delete(trash can icon) allows you to delete the disposition.
All headers can be used to sort the dispositions simply by clicking on them. Dispositions can also be added to a Disposition Group.