We offer additional logging for tracking the history and results of Inbound Calls. If your team chooses to implement our Inbound Calling features, you may also want to consider having these additional custom objects which can give you more insight.
Here is a brief summary of what you can have:
DialSource Offers (DSO): Call offered and presented to X Agents.
DialSource Actions (DSA): The outcome of the offer.

In the Enterprise package, all call information is stored on a custom object called the DialSource Action (DSA), allowing organizations who install this version to work around Salesforce limits on the number of custom fields that can be installed on the Task object. All of the fields are already on the DSA Page Layout.

DialSource Intervals (DSI): The timeframe of the call handled.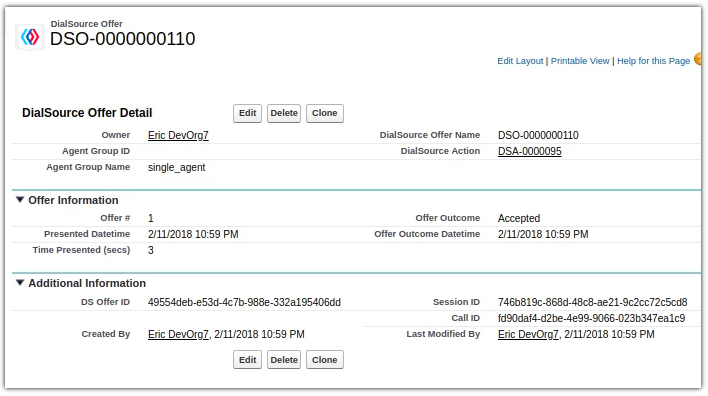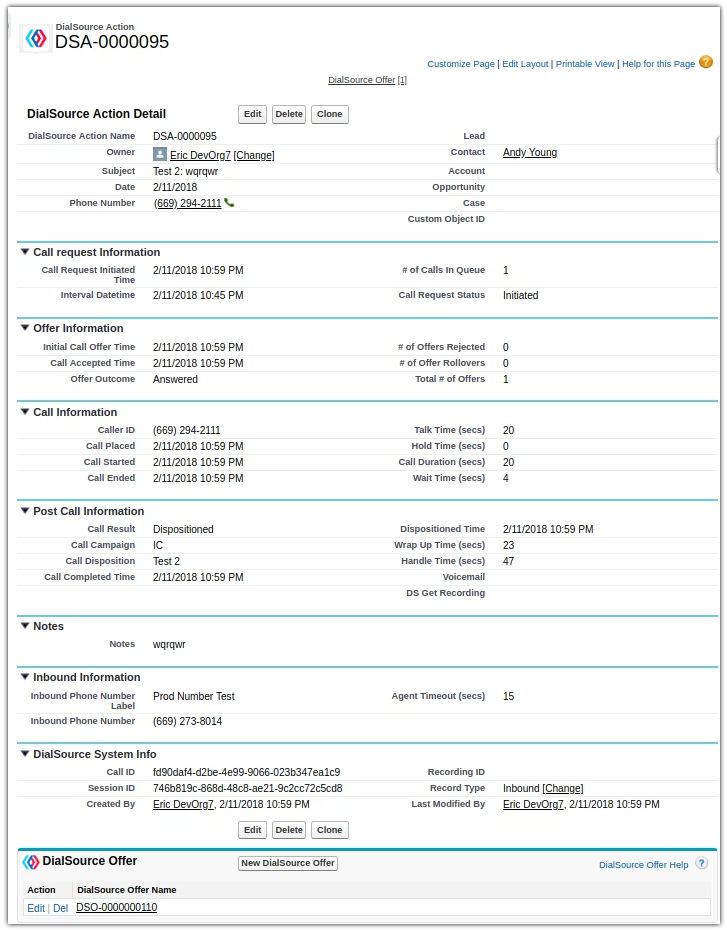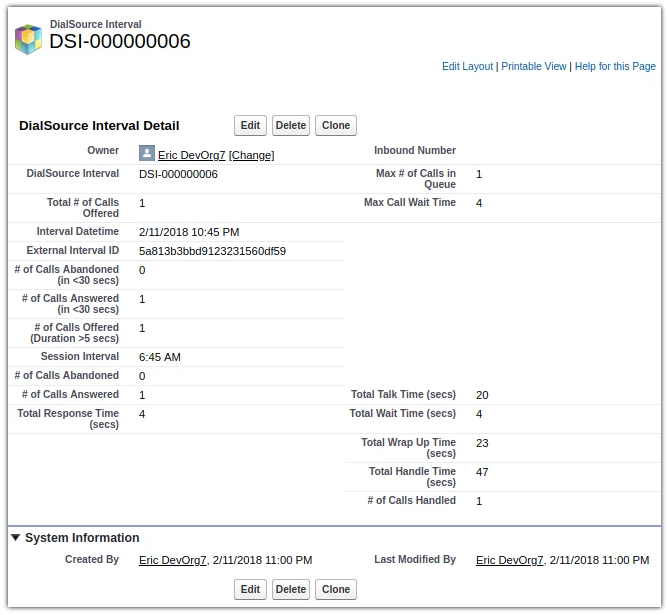 For more info, please visit and view the Conquer Release Notes: Release 4.1, Builds 2.5s, 2.2e
If your team decides this logging is beneficial to have, please reach out to your Customer Success Manager to discuss.