Introduced in build 7.1, you can now create a follow-up Task directly from the Conquer Voice panel. Clicking the Create Task button will bring up the Task creation menu. This can be done while on the phone with the other person, or after ending the call but before selecting a Disposition.
Salesforce will give you a reminder at the scheduled time, just like any other Task: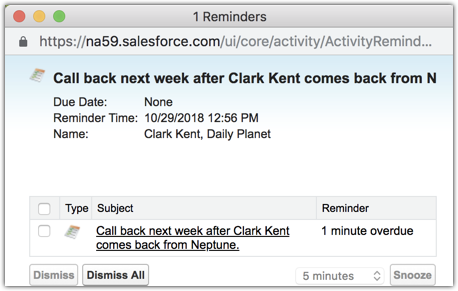 Note: All fields must be filled out in order for the Task to save.