The following setup steps are required for the Enterprise package in SFDC Lightning orgs only. Enterprise package in SFDC Classic orgs or the standard package don't need this. If a client org is already on Lightning during the install of the Enterprise package, this will be done as part of the install process. But if the client org was still using SFDC Classic during the install of the Enterprise package, this will need to be done as part of the Lightning migration.
If these steps are not followed, the symptoms can display in one of two ways:
1. The softphone will load correctly and users will be able to connect, but they will not be able to place click to dial calls.
2. The softphone will not load at all. In its place will be a "sad Chrome face" with the message "login.salesforce.com refused to connect"
Step 1: Locate the Visualforce Page:
Go to Setup > Visualforce Pages and locate the appropriate component. For Denali 2.0, this will be dialsourceCallCenterLightning.

Clicking the name will bring you into this page: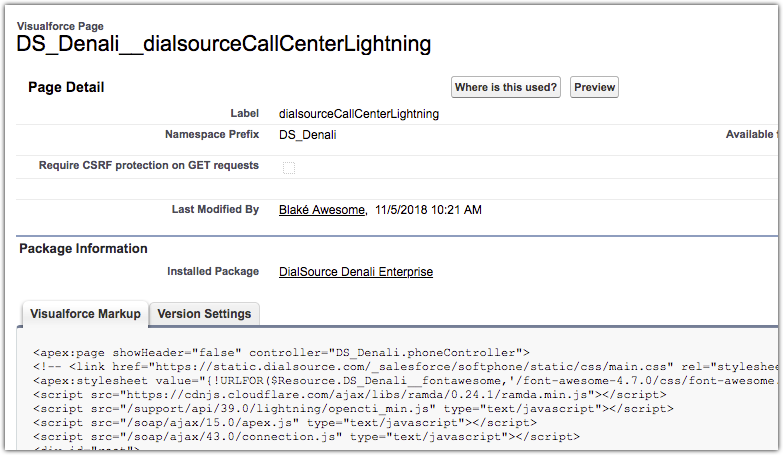 The details here are less important, just click the Preview button to get the URL and confirm that you're looking at the right component.
The preview will look like an extremely stretched version of the softphone that fills the entire browser window:
Copy the entire URL and get yourself over to the Denali 2.0 Lightning Call Center and edit it: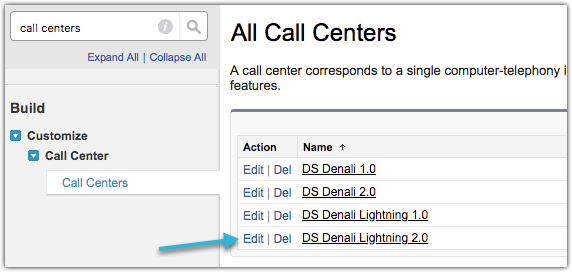 Paste that copied URL into the CTI Adapter URL field: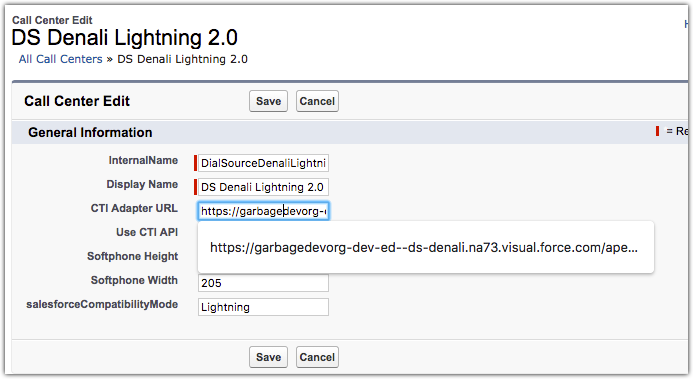 Hit Save and have anyone who had already loaded the softphone refresh their browser page. The softphone should now load normally.