You can set up Conquer Voice to automatically convert a Lead after a certain disposition is selected. This is handled by an Invocable Apex Class that is set up in the Process Builder.
Note: Though this Class is intended to enable auto-conversion for Dispositions, you may also use this Class to automatically convert Leads via the Process Builder for any reason.
Create a new Process as follows:

Setup

->

Process Builder

->

New

Fill out the Name and Description and select what will trigger this Process, click

Save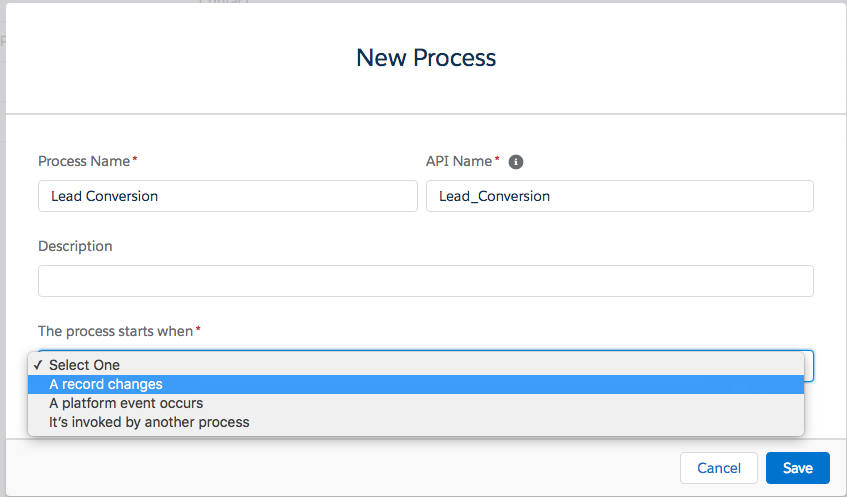 ----
Choose Lead as the Object and select when you'd like the Process to start

----
Set criteria for what triggers the record to get submitted and click

Save

(ex. Lead Status = "Closed-Converted").
Note: Best practice is to always be sure to include a criterion for (Converted = FALSE) to ensure you do not accidentally attempt to convert an already converted Lead.

----
Click

Add Action

next to the criteria node you just created.

Choose "Apex" as the Action Type, fill out the Action Name (ex. "Convert Lead")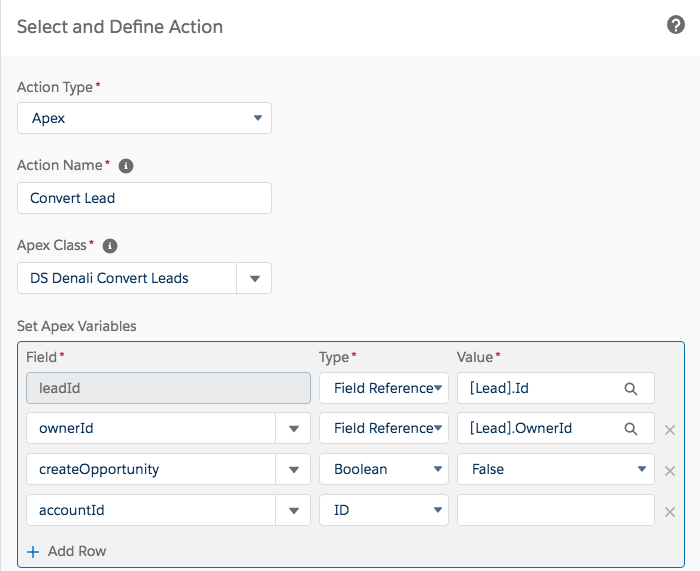 Each parameter that can be set is defined below:
leadID

= The ID of the Lead to be converted.

ownerID =

The ID of the User who should own the Account, Contact, and Opp.

createOpportunity

= if set to TRUE, the Class will automatically create an Opp and associate it with the Account. If FALSE, it will not.

accountID

= (optional) the ID of the Account you'd like the Contact to be a part of when converted. If filled out, no new Account will be created.